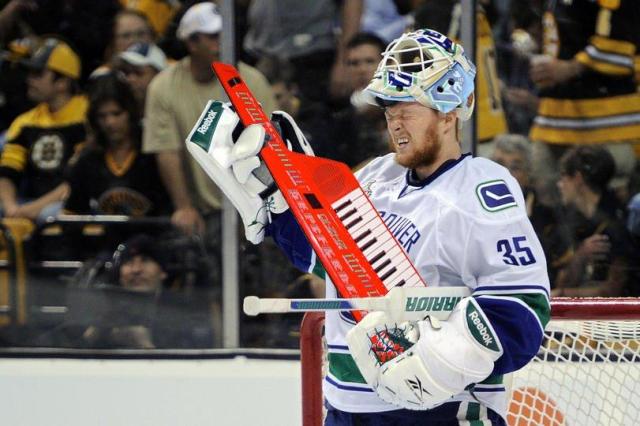 Sadly, I was not able to watch Wednesday night's tilt between the Colorado Avalanche and the Vancouver Canucks, as my local cable provider decided that I should spend less time on hockey, and more quality time with my tech support representative wife and daughter.
Thankfully, the always helpful Natasha Carpio shared this shot of Cory Schneider (originally from Pass it to Bulis as part of an ingenious series, "The Many Axes of Cory Schneider") celebrating his shutout win. I've since been able to source a few highlights via the interweb. Not only was I able to see the three well-earned Canucks goals, I was also treated to something rare and elusive this campaign: a series of timely saves that turned a good goaltending performance into a truly excellent outing. Sure, Schneider made 24 saves, but who hasn't? Canucks trainers alone have rescued 24 damsels in distress from Manny Malhotra's Movember moustache. Have you seen this thing? Well, look no further: here it is, in all of its give-me-your-money-or-I'll-tie-you-to-the-train-tracks glory.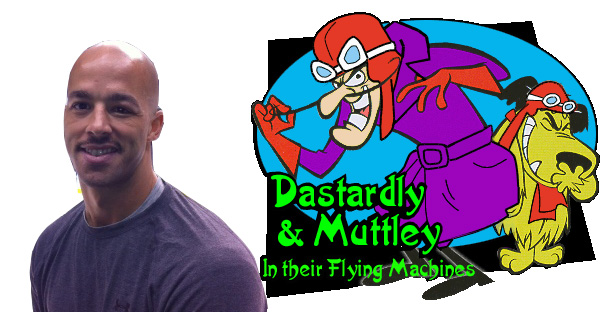 So yeah, it's not the number of saves he registered on the night, really. It's more the couple of stops that Schneider probably shouldn't have made, but did anyway, that mattered. Case in point: Schneider absolutely stoned Ryan O'Reilly during a third period power play. Twice. Check the video below. He earned his goose egg this night.
Who knows? If the Gingerbread Man gets another start in Phoenix later this week, I may actually be able to witness his third straight win.
PS. Some dude named Ryan Kesler scored into the empty net to get off the schneid. (Aside: how much do you think #35 hates that particular idiom?) Not exactly Sidney Crosby territory, but hopefully it'll let the man relax a little, and the goals will start to come a little more often.