Our first-ever tennis article here at PITH was almost two years ago to the day, about Eugenie Bouchard becoming the first Canadian to win the Wimbledon Girls Championship.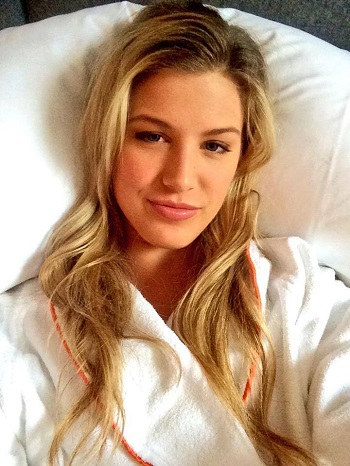 North Van's Filip Peliwo also brought home the boys' trophy that year, but no one remembers because he's not a remarkably photogenic blonde woman who has reached the final eight in three consecutive Grand Slam tournaments. This Bouchard gal, on the other hand, is entirely memorable. She may have lost the Wimbledon final, but the Montrealer was by far the biggest story on the women's side. Her sense of humour is winning as many fans as her rapidly improving on-court arsenal, with everyone from TV nerd Jim Parsons to tennis legend Chris Evert admitting to being a part of Genie's Army. She can fricking hit the ball, yo.
Vogue has dubbed her 'Tennis's new It Girl', and why not? Good gravy, people, Bouchard has pocketed over $2.6 million this year, seen her ATP ranking skyrocket to 7th overall in the world, and she looks like this. She's good with her fans, better with the media (who ask her more inappropriate questions than a drunken frat boy at a Victoria's Secret outlet store), and has as much fun off the court as she does focus on it.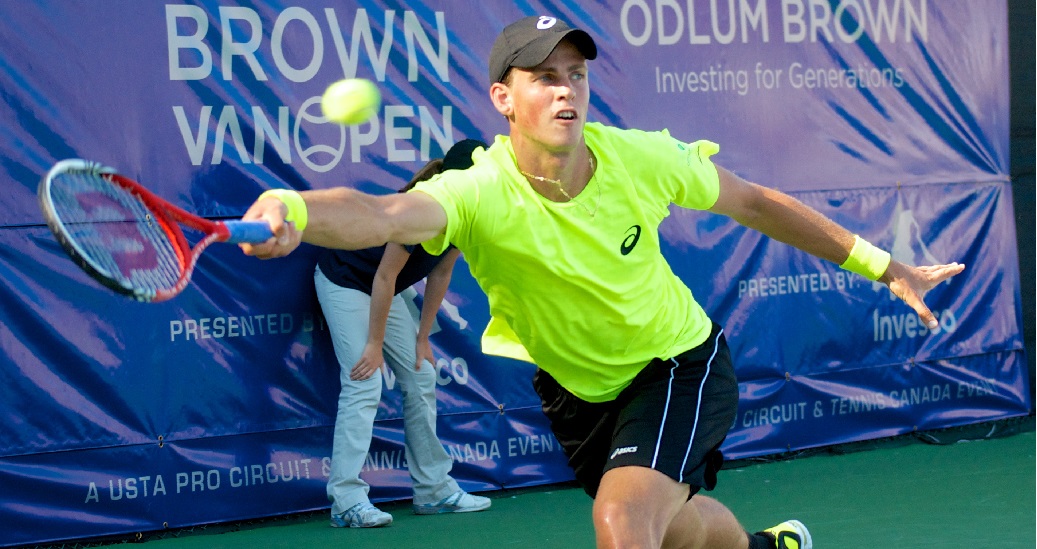 Bouchard is the first Canadian to ever appear in a singles final at a Grand Slam — and remember, she won the youngsters' tourney at the All England Tennis Club just two years ago — so this isn't a case of a pretty girl getting more attention than she's due. It's remarkable, though, that Genie is getting talked up around the world at exactly the same time that two other Canadian up-and-comers are getting some attention on the men's side.
Milos Raonic and his big serve made the final four — another Canadian first — only to be federerred by the federriest Federer of them all. No shame in that, young Milos. That classy bastard won't last forever, no matter what his Swiss robot overlords might think.
And Vasek Pospisil, who just last year took home the Vancouver Open men's singles trophy, won the men's doubles title. I'll never tire of seeing a Canadian athlete win world titles — even if he does so with an American partner named Sock — but it's a little weird that the three youngsters are getting so much press where Daniel Nestor has gotten next to nothing over his long, successful career. Here's a guy with a full dozen Grand Slam doubles titles, as well as an Olympic gold medal for Canada. He's still active, having made the quarters at Wimbledon this year. He's easily the most decorated of all Canadian tennis players, having won the third most doubles titles in the Open era (behind only the Bryan brothers, whom Pospisil & Sock beat for their first Grand Slam this weekend).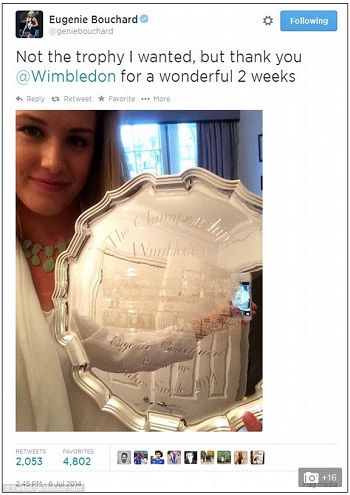 I suppose Raonic and Pospisil are riding Bouchard's ponytails a little here; sure, they took part in an historic Davis Cup run to the semis last year, but Genie gets front page treatment because pretty women, especially ones with a legitimate athletic resume on the world stage, sell newspapers and magazines. At just 23, Raonic has the big serve (PRO!) but as charming as he may be, he looks to be in a constant mug shot (CON!). The 24-year-old Pospisil is as nice as they come, but he's not exactly GQ material. Grizzled, 41-year-old vets like Nestor just don't inspire the same kind of pocket book opening devotion.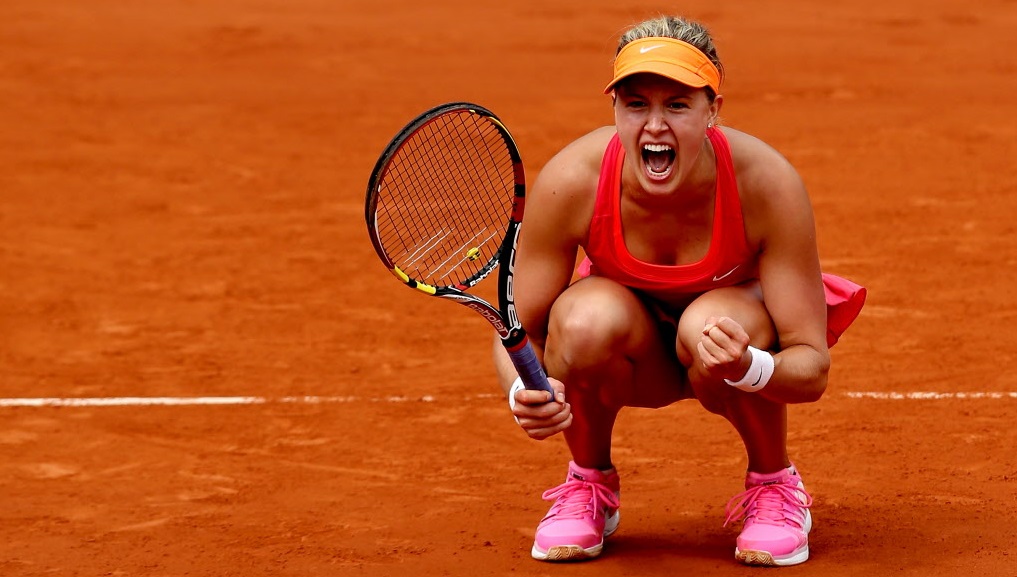 Am I upset that papers and websites — ours included — are full of Eugenie Bouchard? Duh, nope. And why should I be? She's the life of the Tennis Canada party right now. She won't be at the Vancouver Open in two weeks' time, but we will be. And here's betting Genie, Milos and Vasek will be the talk of the tournament. I'm putting the over/under on mentions of poor old man Nestor at two.