The Utica Comets took consecutive overtime wins off the Abbotsford Heat this past weekend. Sadly I don't have time to write anything pithy about the Heat's current scoring woes (16 goals during three wins and seven losses in 2014), or Utica's recent dominance in head-to-head matchups (six losses in a row and counting).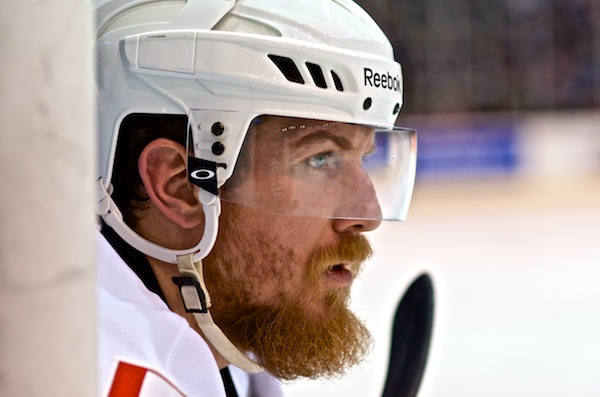 If there were time, it would be easy to point to Heat goaltender Joey MacDonald's comical giveaway behind his own net on the tying goal late in the game, or to defenseman Chris Breen's stick snapping in half at the opposition blueline, directly leading to Benn Ferriero's game-winning goal.
But there isn't. So after the jump, I'll just share my Heat – Comets photo gallery.
Gallery time!
All photos by Jason Kurylo for Pucked in the Head.
This slideshow requires JavaScript.