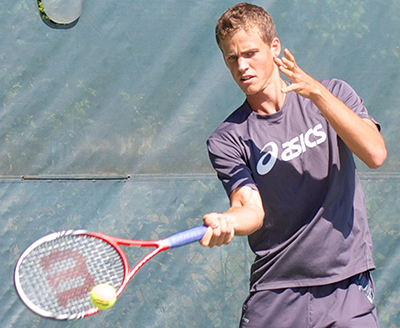 This weekend sees the Odlum Brown Vancouver Open Tennis Tournament open with qualifying rounds at the scenic Hollyburn Country Club in North Vancouver. While skeptics complain that the field doesn't include the top personalities in world rankings — no Rafa or Roger, no Martina or Serena, as the OBVO schedule coincides with Canada's only ATP World Tour event, the Rogers Cup co-hosted in TO and Montreal — but there is plenty of excellent tennis to be seen. And as a venue, Hollyburn is as good as they come.
Canadians Vasek Pospisil (Can #3, World #89), Frank Dancevic (Can #4, World #161) and Felip Peliwo (Can #7, World #434) are among the recognizable names in the men's draw. Pospisil has taken part in Canada's historic run to the Davis Cup semifinals, and will continue to play alongside Milos Raonic and Daniel Nestor when they take on Serbia in September. Dancevic, likewise, was a major part of the Canadian win over Spain at UBC; he has been a fixture for Tennis Canada since turning pro in 2003.  Peliwo, for his part, did nothing less than become the first Canadian male to win a single's title at Wimbledon, bringing home the 2012 junior championship.
More after the jump.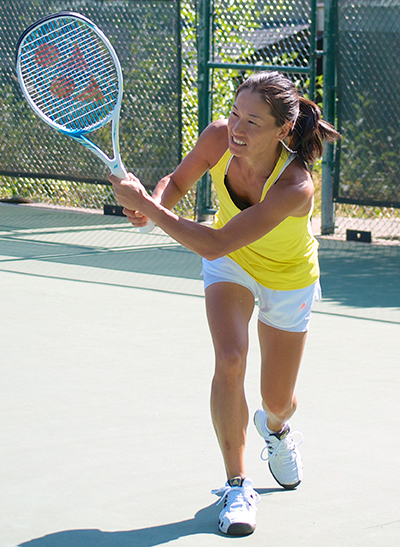 On the women's side, Sharon Fichman (#3 in Tennis Canada and #106 in the World Rankings), Stéphanie Dubois (Can #4, World #157) and 16-year-old phenom Françoise Abanda (Can #6, World #610 — but World Juniors #5) play on home soil against a strong field that includes Wimbledon doubles champion Su-Wei Hsieh (World #45) and the ambidextrous Kimiko Date-Krumm (#65), among others.
The tournament runs July 27 to August 4, and offers a more-than-respectable $200,000 stack of prize money to participants. (Note that this is one of the biggest purses on the ATP Challenger Tour, tennis's second tier of tournaments.) The opening weekend features FREE admission — so there's no excuse not to get out and catch a qualifying match or two on Saturday and Sunday. Tickets for weekday matches start at just $22, so even if you can't get out there on the 27th or 28th it won't break your bank to catch some action out at Hollyburn.