The Kelowna Rockets are one of just three WHL teams to crack the 100-point barrier in the 2012-13 season, and finished second overall behind the powerhouse Portland Winterhawks. One reason for the team's success has been their young #2 goaltender — and ex-Vancouver Giants backup — Jackson Whistle.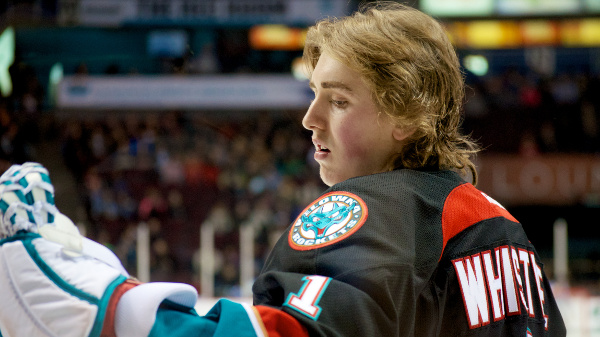 What a difference a year makes. In 2011-12, he played 21 games for the Vancouver Giants, and put up forgettable numbers (3.61 GAA, .873 save &) to earn exactly one win. This season, however, he played 21 games for his hometown Kelowna Rockets, and was positively stingy. He boasted a 1.96 goals against average, and stopped more than 93% of pucks directed at his net, good for 15 wins and just two losses in regulation time.
The Rockets will need some more of that kind of goaltending, as they go into the playoffs this weekend against the Seattle Thunderbirds without captain Colton Sissons, who has been sidelined for 8-12 weeks with an undisclosed injury.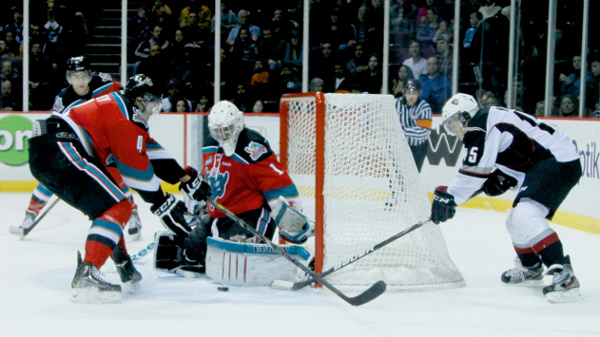 At just 17 years of age, Whistle is putting up gaudy numbers that bode well for Kelowna both this year and next. He's eligible for the 2014 NHL draft, and if you'll forgive the local content digression, Whistle will no doubt continue to make Giants brass wonder if they did the right thing by moving him prior to the 2012-13 season. (In case you're wondering, Vancouver got a third-round pick in the 2014 bantam draft for him.) Of course, no one predicted that veteran WHLer Liam Liston would continue his downward trend, and eventually retire from competitive hockey at Christmastime. Hopefully for fans in Vancouver, goalies Payton Lee, Tyler Fuhr and Jared Rathjen will be able to carry the load next season.