The Kelowna Rockets became just the second team in WHL history to win a playoff series after going down three games to none to the Seattle Thunderbirds. It was a dramatic series, with five of the seven games going to overtime, including the seventh and deciding game.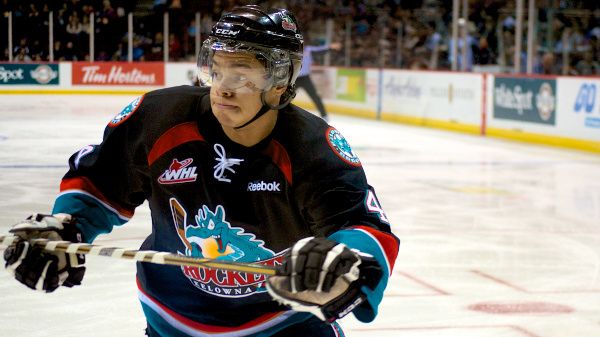 Tyson Baillie scored his third goal of the game at 5:10 of the first overtime period, on a back door pass from Madison Bowey that left him with 3/4 of the net to shoot at. It was Baillie's seventh goal of the series, and erased the sour taste in the mouths of Kelowna fans after Seattle had tied the game with just seven seconds remaining in regulation.
More after the jump.
Although fifty points separated the teams in the regular season standings, the Thunderbirds nearly upset the Rockets. Seattle took three consecutive overtime games to start the series, and Kelowna became progressively more banged up as the games progressed. However, in game four, the Rockets took a 4-0 win and pumped some wind into their sales going back to Kelowna for game five. By the time Wednesday's game seven rolled around, seven regulars were on the limp and unable to dress for the deciding game.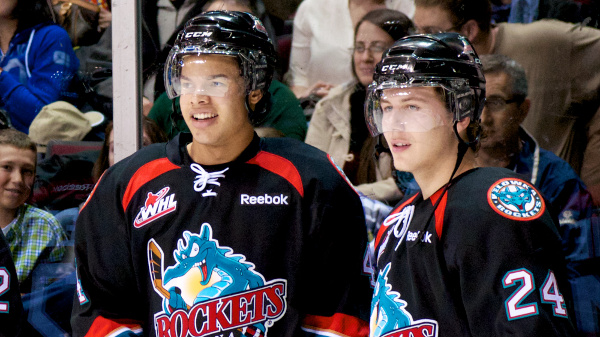 The Rockets will now face high-flying Kamloops in round two. The Blazers include the playoff leading scorer JC Lipon, who earned 14 points in six games against Victoria.
The only other team to come back from 3-0 in a WHL playoff series was the 1996 Spokane Chiefs. They defeated the Portland Winterhawks after losing the first three games, and also needed overtime in games six and seven to do so.