The Abbotsford Heat spanked the Iowa Wild 6–2 on Wednesday. They skated, they hit, they looked like they wanted to win, and they scored a couple of lucky goals to boot. Joni Ortio made several impressive saves en route to his twelfth win of the season, and Ben Street scored a pair to bring his AHL season total to 16 goals in 22 games.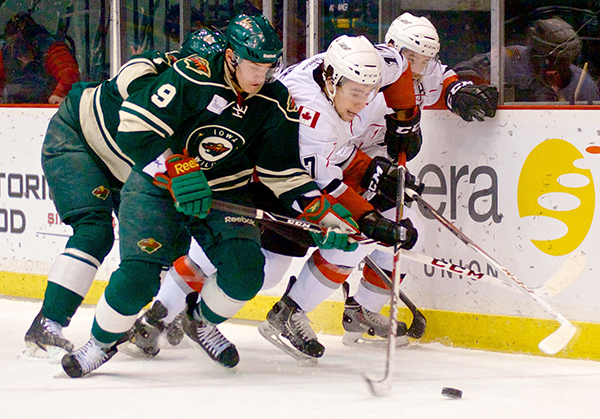 The following night, the home side played decidedly less inspired hockey, and Joey MacDonald fought the puck on two questionable goals and several iffy rebounds. The Heat deservedly hit the L column to end the homestand with a 4–2 loss.
More after the jump.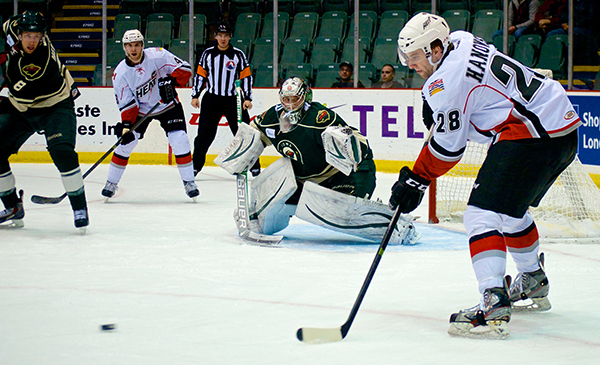 On a day that saw Brian Burke relieve Jay Feaster of GM duties with the parent club in Calgary, the Heat failed to deliver even a hint of the "truculent" demanded by the big boss man. No matter what they showed on Wednesday, Thursday's squad did not play anything close to "black and blue hockey", something Burke says he's looking for from his organization.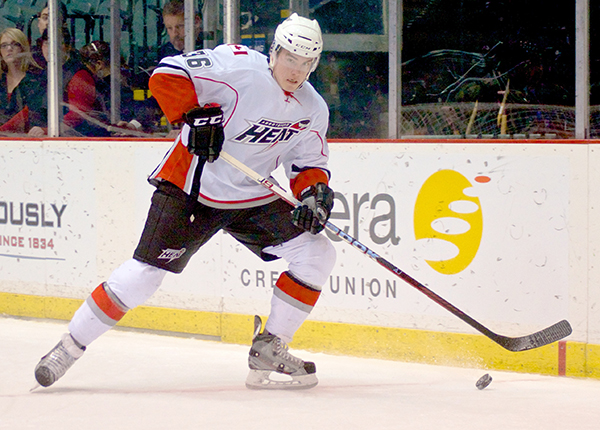 Spark plug Mark Cundari played with none of his trademark fire, and Max Reinhart seemed to be half a step behind all game. MacDonald gave up a number of juicy rebounds, two of which wound up in the back of the net. He badly overcommitted on the Wild's late insurance goal, scuttling any chance of… well, watch for yourself.
It wouldn't be fair to ignore the highlights from Wednesday's convincing win: