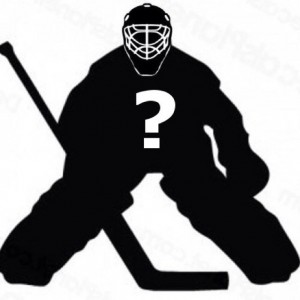 If you're a regular visitor to Pucked in the Head, you know I've been pumping Roberto Luongo's tires since day one. The very day the Canucks acquired him from the Florida Panthers, the first words out of my mouth were, "Oh my god. We're going to win a Cup."
Nearly a decade later, Bobby Lu owns nearly every franchise record a Canucks goaltender can own. He's second to only Martin Brodeur among active goalies for most career wins (367), shutouts (65) and shots against (>23K), and third in games played (789). Sadly, that Stanley Cup didn't quite happen, but he did win a gold medal on Rogers Arena ice. That counts, right? RIGHT?!?!
Mike Gillis had me in his corner through the start of his tenure. I thought he was a masterful tinkerer, bringing in just the right bits and pieces to win consecutive Presidents Trophies, Art Ross Trophies and outstanding hockey. It was a stellar ride, even if the very pinnacle of achievement also included consecutive bed-poopings with that Cup just a win away. But MG has screwed up one time too many for my liking.
People Mike Gillis screwed after the jump:
Cody Hodgson was misdiagnosed, mistreated, underplayed and unappreciated before being shipped to Buffalo for the toothless (and some would say brainless) wonder that is Zack Kassian.
For more than a season after he (and doctors!) cleared him to play, Manny Malhotra, in many ways the heart and soul of the Canucks dressing room during that 2010-11 "season of destiny", was given much the same treatment we've seen toward Luongo. Will he play? Won't he? It's a coaching decision.Okay, he will. Wait, it's a management call: we're benching him. Well, this year he's played 50 games in Carolina, where he's killing penalties, winning face-offs and — what's that? — he's part of the heart and soul of the dressing room.
Cory Schneider was dipped in goalie controversy, declared the winner of it all, then shocked with a move to New Jersey. Unflappable in most situations, he was smart, patient, thoughtful and honest here in Vancouver. Now he's all the same things in Jersey, where he's supplanting Martin freaking Brodeur.
Alain Vigneault is only the winningest coach in Vancouver Canucks history. He brought a subtle ease to the rink and a sense of professionalism to every media scrum, and knew how to deal with the highly skilled core of players on this Canucks team. Unfortunately AV didn't know how to deal with $4 million failures (I'm looking at you, Keith Ballard and David Booth) or the complete lack of a bottom six after that 2011 Cup runneth dry. He was unceremoniously booted from the bench boss position after last year's first-round playoff exit. He's in New York, where the Rangers presently sit in a playoff spot. His replacement, John Tortorella, has expertly guided the Canucks to their current position: 11th in the Western Conference, that is. They've scored eight goals in their last eight games. They look atrocious.
Roberto Luongo. The story is so ridiculous it barely makes sense. He was the franchise. He was named frickin' captain, for goodness sake — the first goalie since the dawn of spectator sport to get a C on his mask. He was the goat. Casual fans and pundits alike spit on him for what they called playoff meltdowns against Chicago and Boston, and many suggested Team Canada won that 2010 gold in spite of him. This when he has consistently put up Vezina-worthy numbers, year-in, year-out over his career. I wrote about it here when people vilified him in 2011.
When Gillis was doing that masterful tinkering job in 2010, he talked a lot about Vancouver becoming a "destination team", that free agents and existing players would be willing to take a discount to play here. Treat the players with respect, he said, and create an atmosphere of winning. They'll come. They'll stay. We'll all be better off, he said.
Something tells me those days are over.