The Vancouver Giants came within a hair of beating the Portland Winterhawks for the first time since February 2012, but settled for a single point in a 5–4 shootout loss on Sunday night. It was a hollow victory for the Giants, who led 4–3 late in the third period but gave up a shorthanded goal to take the game into extra time.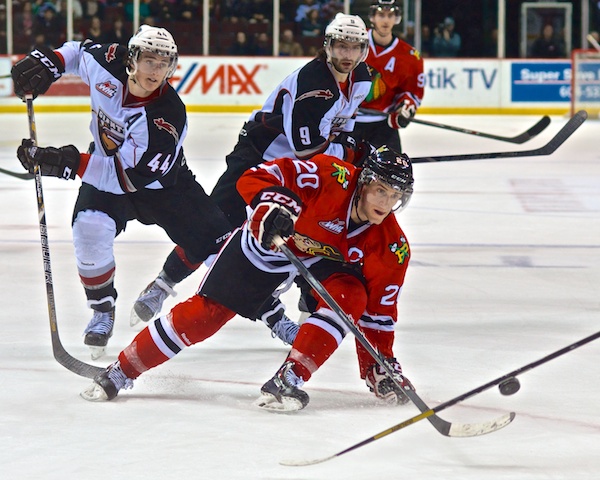 Vancouver held the edge in the first period, punishing a tired Winterhawks team playing their third game in three nights. After 20 minutes, the G-Men led 3–2 and looked in pretty good shape.
As the night wore on, however, Portland's snipers seemed to gain their legs. Leading scorer Nicolas Petan started cutting in and out of traffic, giving nifty short passes to linemates and trailing defenders alike. The also dangerous Oliver Bjorkstrand dominated on the boards, making Vancouver goaltender look over his shoulder several times in the third period. And in the final ten minutes, Portland generated a seemingly endless string of breakaways and odd-man rushes.
 More, including pics and highlights, after the jump.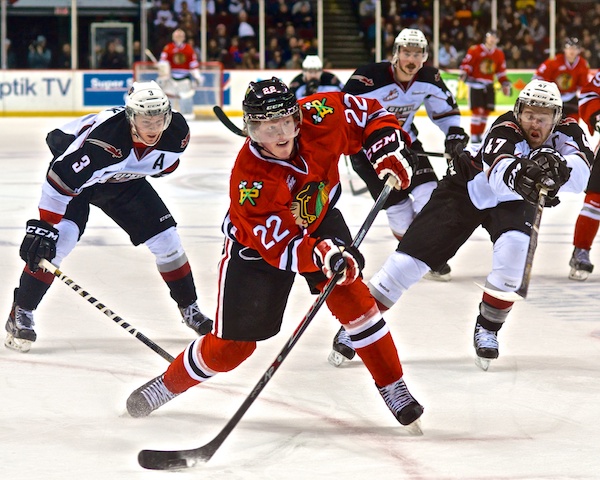 Finally it was Adam De Champlain who made good on one of those chances, a breakaway with 2:41 remaining to send the game to overtime. Taylor Leier nearly won it in regulation for the visitors when he chipped at a bouncing puck in the slot and put it off the crossbar behind Payton Lee, who stopped 24 of 25 shots in the loss. Lee had replaced starter Jared Rathjen after the Winterhawks tied the score at three early in the second period on just their tenth shot of the game.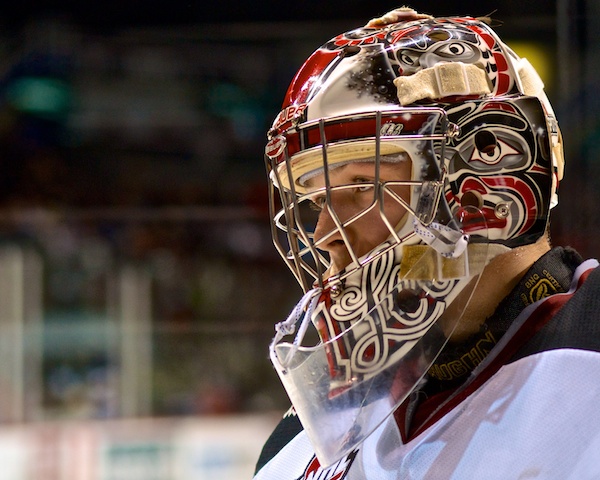 Scoring for the Giants were Dalton Thrower, Brett Kulak, Dominik Volek, and Dalton Sward with a beautiful shorthanded effort. For the Winterhawks, Paul Bittner, Chase De Leo, De Champlain and Schoenborn did the damage, while World Junior Team Canada star Derrick Pouliot put home the shootout winner.
With the single point, the Giants remain in seventh place in the West, three points back of the Seattle Thunderbirds, Everett Silvertips and Spokane Chiefs, who all have 55 points. The next Vancouver home game is Wednesday, January 22 against Hunter Shinkaruk and the Medicine Hat Tigers.
Watch highlights here: