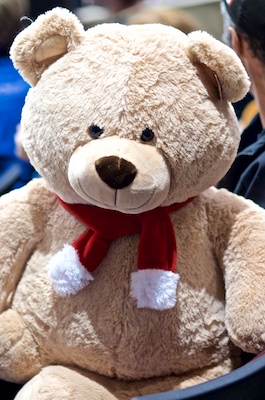 Jackson Houck scored the shootout winner for the Vancouver Giants on Saturday night, but it was his period goal a full period earlier that made the fur fly. His one-timer from just left of Saskatoon goaltender Nik Amundrud gave more than 8,000 fans reason to rain down teddy bears for the Vancouver Christmas Bureau, and inspired a record thirty-seven and a half alliterative phrases from play-by-play man Brendan Batchelor. In addition to the toy collection for underprivileged children, proceeds from in-rink fundraising also benefitted the CKNW Orphans Fund and The Province Empty Stocking Fund.
The Blades can thank their goaltender for the point they earned this night; the Giants dominated possession for the first 40 minutes, but were unable to ripple the mesh behind Amundrud until Houck bobbled a one-timer into the back of the net at 2:18 of the third period.
Despite being badly outplayed, the Blades never trailed in the game. Amundrud made 38 saves in the loss, plus two of three shootout attempts. For his part, Payton Lee saw very little action in the first half of the game, but came through when it mattered; he made two point-blank stops on Soshnin, and another late in regulation on Blades top scorer Alex Forsberg. He also stymied all three Saskatoon shooters in the skills competition.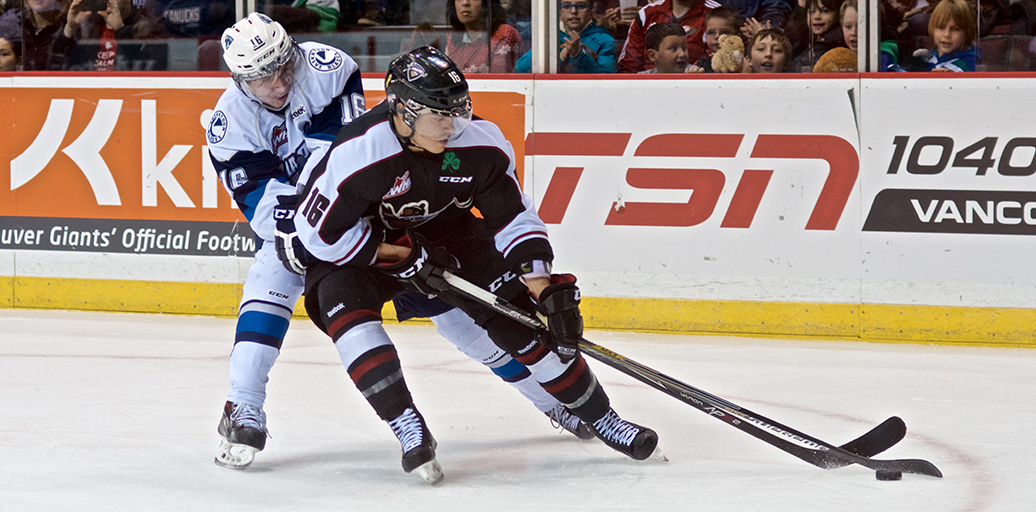 Also scoring for the Giants was Jakob Stukel; defenseman Arvin Atwal had two assists in the win. Scoring for the Blades were Nikita Soshnin on a power play and Josh Uhrich  off a Giants defensive miscue.
The win was the third in a row for the G-Men — it marks the first time they've done that since the opening three games of the season, and brings head coach Claude Noel's welcome-to-the-Dub undefeated streak to two games. Getcher red hot highlights, which mysteriously fade from a platoon of teddy bears to a fight at centre ice, here.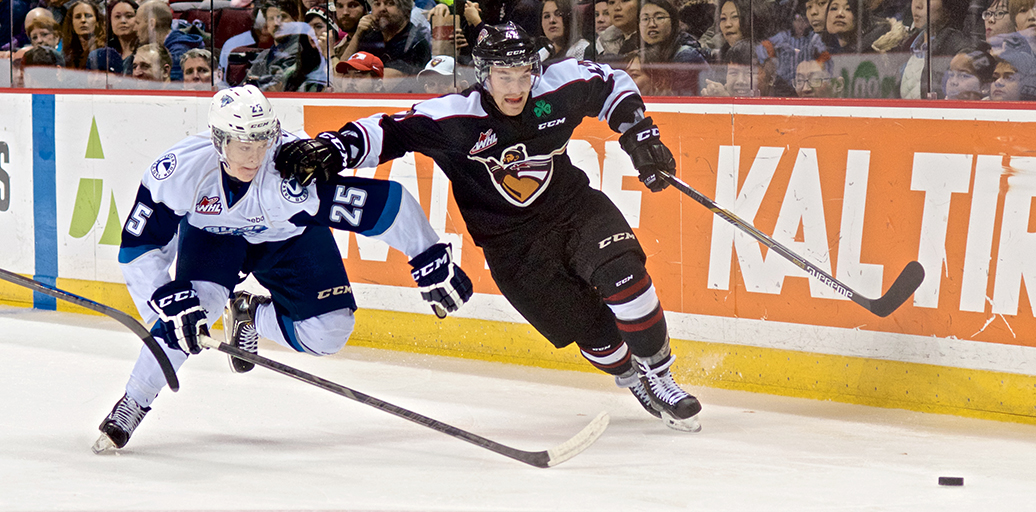 The Giants next home game is Wednesday, December 10th against the dirty, rotten, stinkin' Prince Albert Raiders; Saturday the 13th is — besides a horrible idea for a sequel— Ugly Sweater Night against the utterly revolting Victoria Royals.