Ah, the home-and-home. Beloved institution of NHL schedule-makers, now being adopted by the demented spider monkeys that determine the Major League Soccer schedule by, one assumes, flinging their faeces at team logos on the wall and seeing what sticks. The Vancouver Whitecaps take to the road this coming Saturday to face the Los Angeles Galaxy at the Stubhub Center before returning home next weekend for a rematch at BC Place.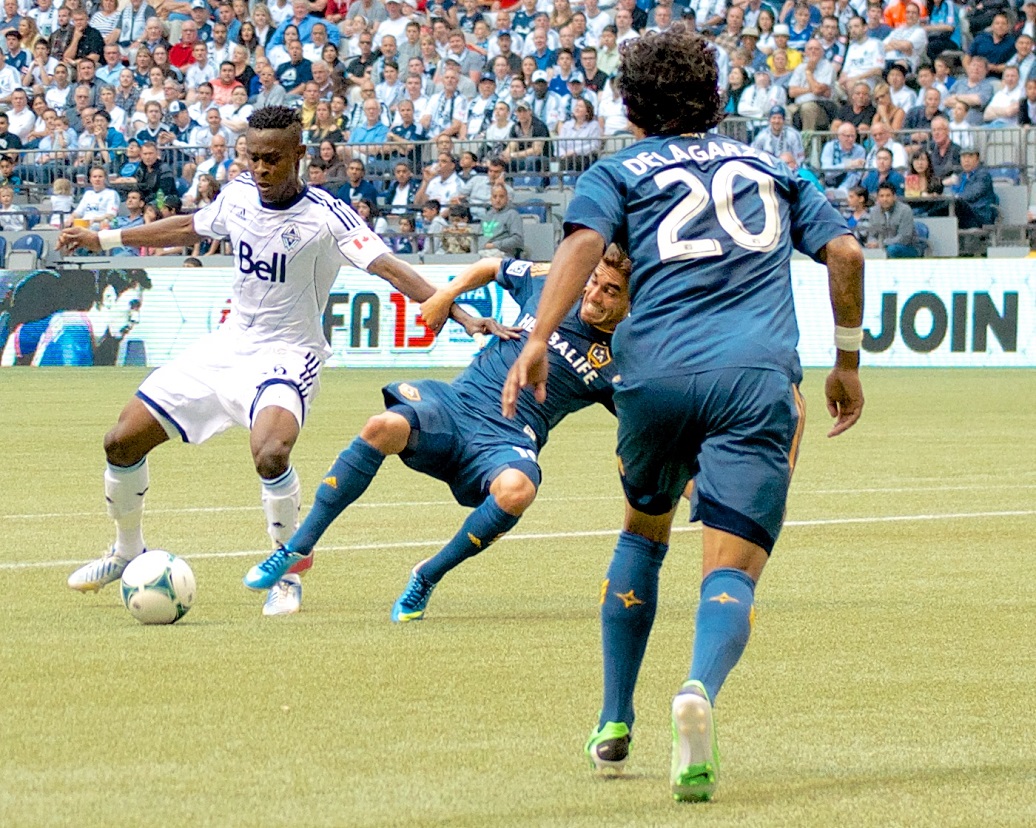 The Caps have a tall order this weekend. They have yet to manage a single point against the Galaxy on the road, being outscored by a dismal 12-2 in their five losses. This club, at full strength, could likely compete well with the Galaxy, but alas they will not be at full strength.
Nigel Reo-Coker was in full training this week, and he looks to return from his mysterious bike rack tumble, but he will no doubt take some time to shake off the rust of being sidelined several weeks with a concussion.  Gershon Koffie is also likely to get the start. You'll not find many bigger fans of the young Ghanaian than me, but he is a distinct step down in quality from Matías Laba. Laba, you'll remember, was sent off last match by scab-turned-part-time ref Ioannis Stavridis (Greek: Blind Asshole) for naively assuming that the ref would call one of the blatant fouls he'd been missing all game.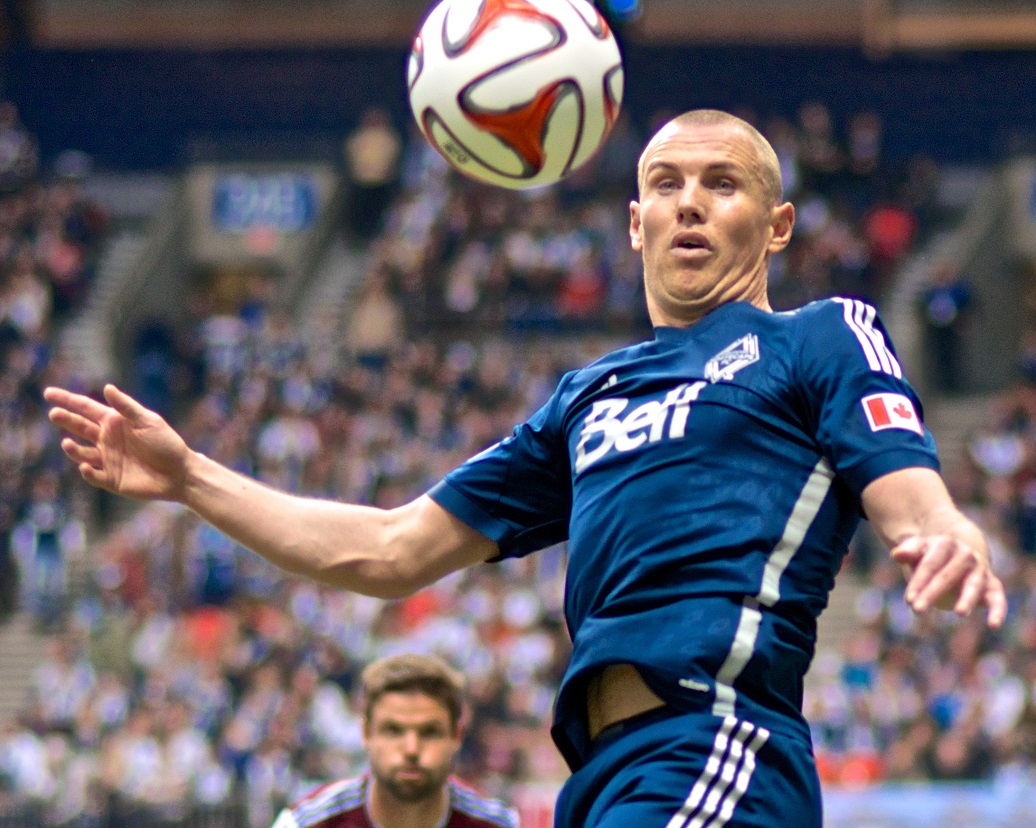 Saturday will be a test for rookie coach Carl Robinson. The 4-2-3-1 system with which he started the season has been replaced in recent weeks with a 4-4-2 diamond midfield—a system more suited to Laba, with his excellent defensive positioning. With Laba out, one would expect Robinson to go back to the double-pivot, using Reo-Coker and Koffie as holding midfielders. If he does that, however, he will likely have to remove either Kenny Miller or Darren Mattocks from the lineup. Both have been excellent, but Miller, when played out wide earlier this year, looked decidedly mediocre. Mattocks also got a look on the flank in pre-season and didn't particularly impress despite having the speed to perhaps pull it off. So what'll it be Carl? Do you sit a hot hand, do you expose yourself defensively, or do you try and muddle through with a player out of position? Oh, the drama of tactical minutiae.
Kickoff is slated for 7:30pm, with the game on TSN.
In other news, the MLSPA released the salaries of every MLS player, as they do every year around this time. Nothing really shocking on the Whitecaps front, but David Ousted, Darren Mattocks and Nigel Reo-Coker have some work to do if they want to earn their keep this year. On a broader scale, the recent splurges by Toronto and Seattle that saw Clint Dempsey, Jermaine Defoe and Michael Bradley join — or rejoin — the league have really highlighted just how out of whack the salary structure is in this league. Each of those three players earns more than the payroll of 15 MLS clubs. That's approximately 178 times the minimum salary. I can't wait for the Occupy MLS movement to start.