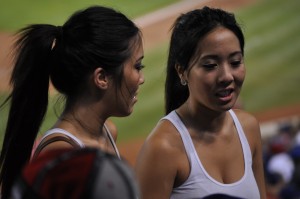 I had the good fortune of catching a game at Ranger Stadium in Arlington, TX this week, and it was one hell of a game. Japanese pitcher Yu Darvish started well, earning four strikeouts in the first two innings, then imploded. He gave up six runs in the third and another in the fourth before more than 42,000 hometown fans.
Interesting note for those of us who have experienced the phenomenon of Ichiro Suzuki in Seattle. While Darvish is a popular young pitcher amongst Ranger fans of all nationalities, there were a considerable number of Japanese fans in the crowd, almost all of them sporting Darvish jerseys. It's a considerable market for MLB teams to tap into, and we've seen it with Dice-K, Godzilla and a few other import stars. For anyone who has heard entire sections of gleeful college-aged Asian girls squeeing for Ichiro, you'll know what I'm talking about. As an ex-ESL teacher, I'm interested in things like this.
But I digress. Back to baseball.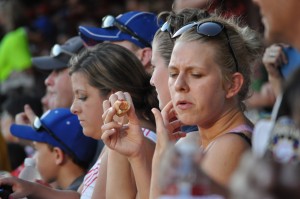 As always, there are certain fans who will bolt at the first sign of trouble. Their team down 7-1 and the temperature hovering at around 41 degrees Celsius (104 Fahrenheit), quite a few people scarfed their food — did I mention it was dollar hot dog night? — and headed for the exits. Too bad for them.
As the night went on and the air cooled considerably, countless wax paper wrappers from those cheapo hot dogs found their way into the air. The Rangers played textbook small ball over the next few innings, kids delighted in the swirling papier acrobatics, and by the ninth inning the home team was within a run.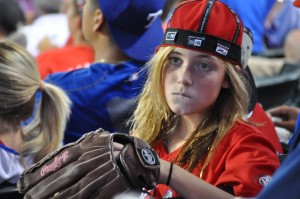 Time for the rally caps to come out. The Rangers managed to tie up the game in the bottom of the 9th, but stranded a couple of runners without winning it in a walkoff. Extra innings, then.
Hey, did you know Albert Pujols signed with the Angels in the offseason? Yeah, that dude with the World Series ring, arms that bulge out to here, and a massive contract offer from Nolan Ryan, the Hall of Famer who just happens to run the Texas Rangers? Yeah, neither did I.
Well Mr Pujols got booed every time his name was announced, but went 2-for-5 anyway. Both hits? Two-run home runs. One of them in the 10th inning. In all the Rangers went down by three runs in the top of the 10th, and considerably more of those Texas fans hit the road.
Even with their video montage, replete with Hollywood pep talks that all rhyme with "Nobody comes into our house and pushes us around", that girl you see above was so bummed out she couldn't even get excited about her rally cap.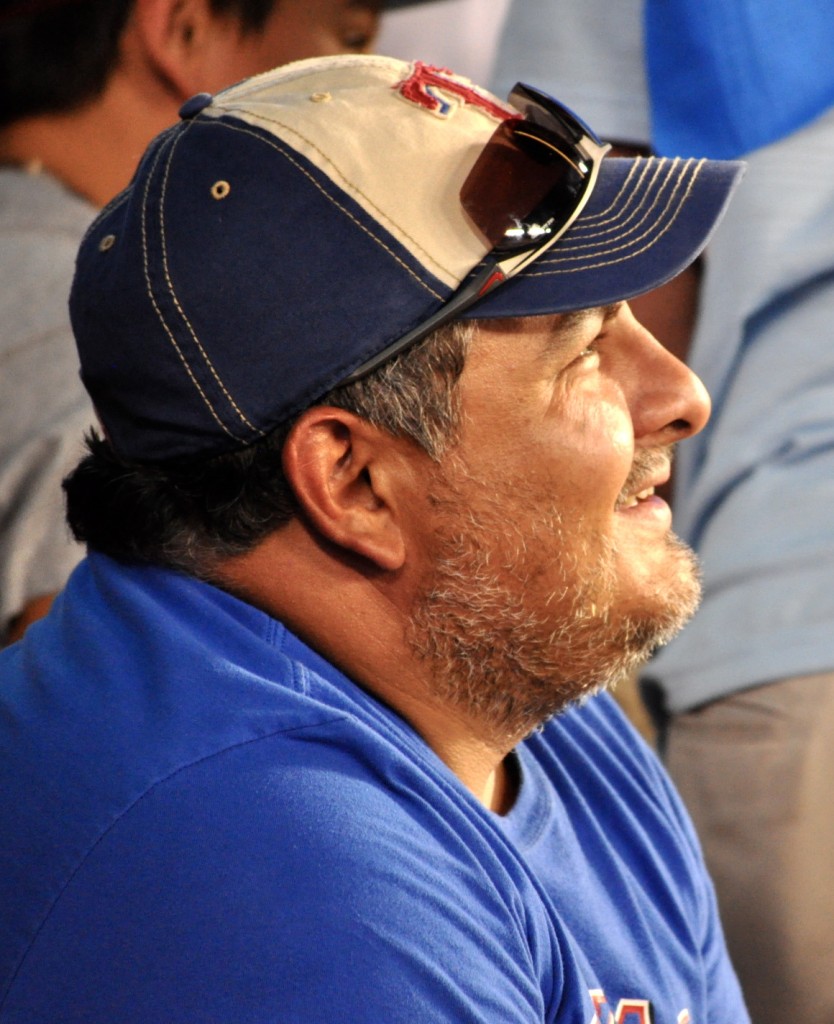 First batter up in the bottom of the inning (Nelson Cruz) hit a solo shot, and people stopped sulking. Another guy hit a single, and this dude started smiling again. Soon the bases were loaded, and the place was a-buzzing. Third base coaches were holding runners when the crowd was screaming "GO!" Various sections of the building were chanting different things — for the team, some for individual players, and some for more of those dollar hot dogs.
By the time Elvis Andrus slapped a single to left to bring in the winning run, the stands were just a-rockin'. Remnants of long-forgotten popcorn and the dregs of last-call beers were flying through the air, and it was everything a summertime baseball game should be. The home team won a thrilling, come-from-behind game against a hated rival, and we all left stuffed full of Blue Bell ice cream and bargain ballpark franks.
Tomorrow it's supposed to be 108 degrees here in DFO. I won't be going to another ball game, but I will be wearing my new hat.