The Surrey Eagles kept home advantage in the BCHL Coastal Conference Finals on Saturday night, edging the Alberni Valley Bulldogs 3-2 in overtime. Like the opening game on Friday, game two featured plenty of chances and stellar goaltending at both ends of the ice.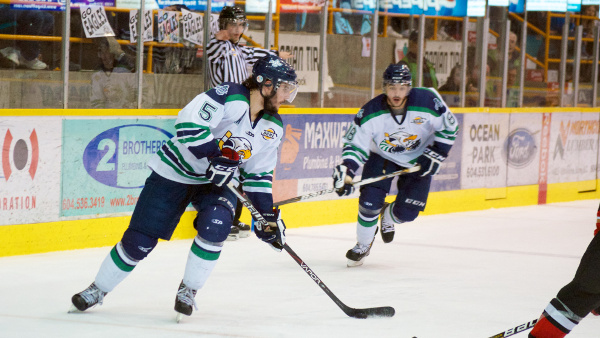 Nic Pierog tipped a point shot past Bulldogs goalie Jay Deo just a buck-eighteen into OT to send the series to Port Alberni with the Eagles up two games to nothing. The rest of the Eagles offence came from the usual suspects, as Brady Shaw and Adam Tambellini scored in regulation. Those two players sit atop the playoff scoring race with twelve points apiece.
More, including more pictures, after the jump.
The Bulldogs were finally able to beat Eagles netminder Michael Santaguida in the fourth period of the series, when Evan Tironese scored a brace of goals — one at even strength and one shorthanded. Tironese also has 12 points, but has done so in three more games than Shaw and Tambellini, so he is officially in third place on the leaderboard.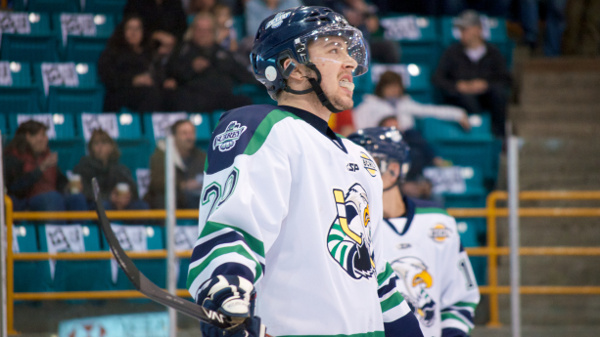 Games three and four will be played in Port Alberni on April 1 and 2. If necessary, game five is in Surrey on Thursday, April 4, game six in Port Alberni on April 5, and game seven back in Surrey on Sunday, April 7. Hit up the Surrey Eagles website for scheduling and ticketing information.