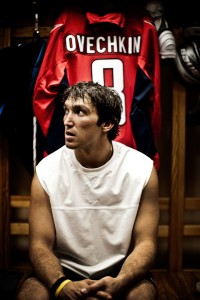 We started our series on surprises in the NHL with a look at Martin Brodeur and the New Jersey Devils, who continue the play that took them to the Stanley Cup Finals last season. Loads of pundits called the LA Kings to roll roughshod over the Western Conference in defence of their championship, but you'll be hard pressed to find one who thought the Devils would be the class of the East at the quarter pole after the lockout.
If we're going to discuss head-scratchers, we have to talk about the Washington Capitals. They sit dead last in the league with just nine measly points after 13 games. Four years ago, this team was poised to become a perennial contender. They had an explosive core of offensive talent and an owner in Ted Leonsis who was willing to spend the bucks necessary to bring a Cup to DC.
More after the jump.