The Abbotsford Heat hold their final homestand of the regular season this weekend, with games against the Oklahoma City Barons on Friday night and Sunday afternoon.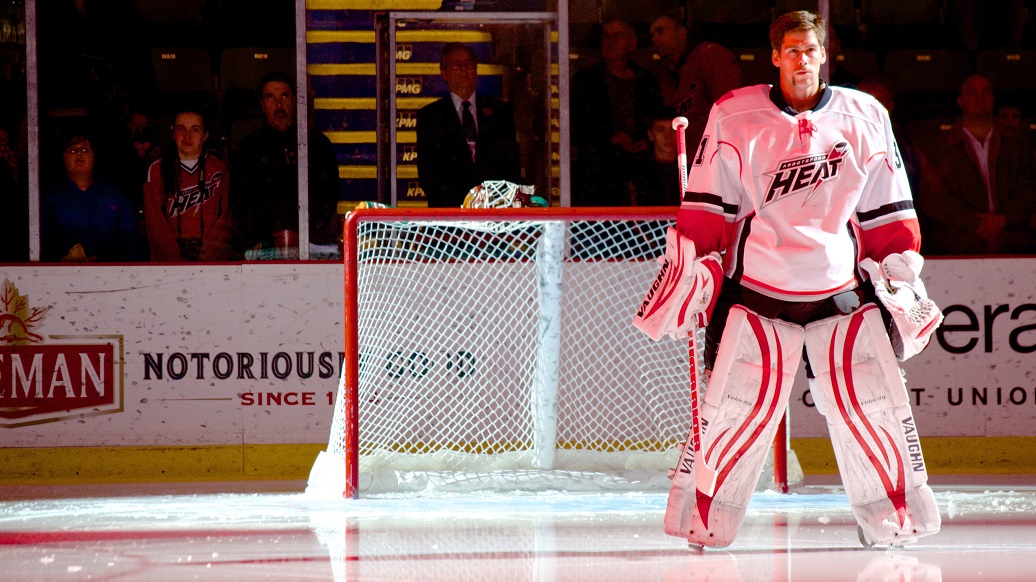 The Heat are riding high at the moment, having clinched a playoff berth after sitting out last year's post-season. They are also celebrating goaltender Joni Ortio's nomination to the AHL All-Rookie Team for 2013-14; Ortio has been a revelation in the Heat crease, netting 24 wins and two shutouts in just 34 games played. As well, left winger Sven Baertschi has knotted seven points in two games against the Rockford Ice Hogs last week, earning AHL Player of the Week honours.
The Barons have just four wins in their past ten games, and have lost four of the last five meetings with Abbotsford. This weekend marks a return for former Heat forward Roman Horak, who is the Barons leading scorer this season.
With five games left, the Heat sit in fifth place in the Western Conference, and are almost guaranteed to open the post-season against the St Louis Blues affiliate Chicago Wolves.
For those interested in ye olde arena foode, Friday night's game features 3-2-1 pricing on beer, hot dogs and soda; if prizes are your thing, Sunday's home finale offers fan appreciation giveaways, including jerseys and a freaking car.