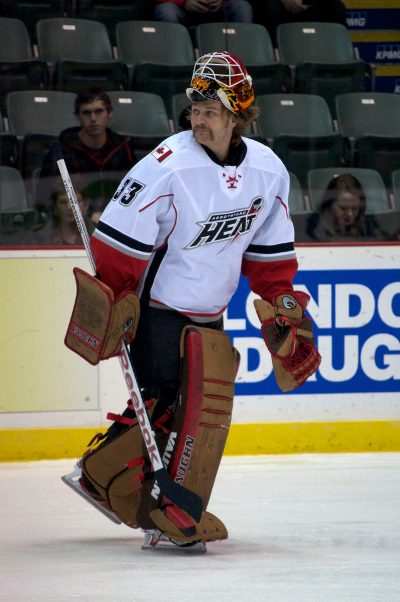 If you paid any attention to the Abbotsford Heat during the recent NHL labour dispute, you took notice of a couple of things:
1) The Heat gave up fewer goals than any other team in the league.
2) Barry Brust gave up fewer goals than any other goaltender on the Heat roster.
It's a strange thing, even for longtime fans of the Heat. I mean, who is this guy, right? Brust came in on a one-year contract, but his name seemed to ring a few bells… And Flames fans are asking questions after looking at the numbers for their farm team.
More on Brust's frustrating dance with the Flames after the jump.