I was all kinds of cynical coming into the World Cup of Hockey. "Who cares about Gary Bettman fellating Toronto for two weeks?" I asked. "It's just a glorified pre-season cash grab."
It's easy to stand by those remarks. Many of the world's best hockey players — Phil Kessel among them — aren't spending these couple of weeks in Hogtown wearing their national flags. In the case of Team Europe and Team North America, even the players who are there are wearing shirts with meaningless, made-up logos.
Just sitting around the house tonight w my dog. Felt like I should be doing something important, but couldn't put my finger on it.

— Phil Kessel (@PKessel81) September 21, 2016
It's easy to laugh at the States — Tortorella, Kesler & Co. just take themselves so seriously — so Kessel's jibe on Twitter is too joyfully snarky to shake off. But let's admit it: the Yanks weren't that bad. They outshot the Czechs by a wide margin, and put a pretty good scare into Canada for ten to fifteen minutes of the first period. Even when that elimination game was a foregone conclusion, the good guys up by three goals in the third period, America the beautiful hit three posts and even scored one to make it interesting. Face facts, and it was a lucky bounce off of Corey Perry's gut that proved the turning point in Canada'a game two romp.
I'm not upset at the U.S. getting knocked out, especially after the clusterbleep of Americentric propaganda coming out of the Rio Olympics. What kills me is the elimination of Team North America. That entire team played with jump and grit nearly every shift. Their breakneck speed and puppy-like enthusiasm brought fans out of their seats, coaching systems bedamned. Mistakeswwre made multiple times per shift! It's what makes the World Juniors such a blast every year — even goals against are spectacular.
Coach Todd McLellan saw the speed and skill of the kids and decided to play — gasp — a fun style of hockey. After all, if you peer through the bluster of hockey media and clear away the vast sums of money that lather up those precious athletic egos, fun is what the game is supposed to be about, isn't it?
Ref cam of McDavid —> Matthews is mesmerizing pic.twitter.com/MZMfpj3S1p

— Marina Molnar (@mkmolnar) September 20, 2016
But back to Mother Russia. Tarasenko and his comrades issued a 4-3 comeback against  the younguns featured a colossal second-period meltdown that must have felt pretty familiar to the Maple Leaf fans in the building; the only difference here was that Team North America very nearly scored their way out of the problem. Russia was merely lucky not to let these kids into overtime.
Mans so we have a Saturday night loser-go-home tilt between Canada and Russia. And somehow it feels like meh.
It's hard to believe that Sid the Not-A-Kid-Anymore versus the Great Eight is a letdown, but damn it all, that Team North America was just so bloody entertaining, it's a shame to see them sit after just three games. We may never see Connor McDavid set up Auston Matthews for another goal again. Ever. And that's hard to swallow.
Damn it, even Team North America's goal song was fun.
The good news is that the Toronto Star says the Crosby-Ovechkin rivalry still exists. You know, except that one of them has won multiple Stanley Cups, Olympic gold medals and a long-running Tim Hortons contract. The other? Sure, he's got a Rocket Richard trophy or two — Ovechkin can snipe all the live long day — and some World Championship titles, but you only win those when your team is out of the playoffs early. Fact: Alex Ovechkin will forever be judged by the hardware he hasn't won. Right now he's in the mix for the Best Player Who's Never Won a Cup award with the Sedins, Marcel Dionne and Darryl Sittler.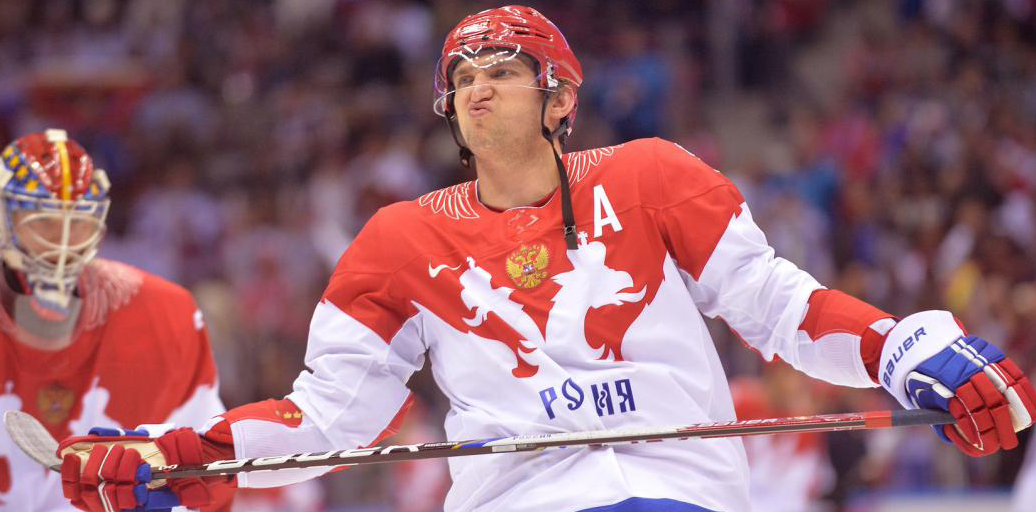 Even if he does manage a miracle, and gets Russia past Canada this Saturday, even if he then helps win the best-of-three final against either Sweden or Team Europe, a pre-season, cash grabbing World Cup of Hockey trophy won't bring him up to Crosby's level.