A win is a win is a win. Except when it isn't.
"Now hold on a second, Russell! That doesn't make any sense! How can a win not be a win?" Lend me your attention for a moment fine reader and I'll be happy to explain.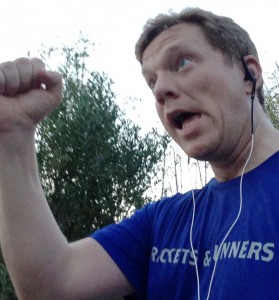 On March 14, we saw the Vancouver Whitecaps escape Toyota Park with a 1-0 result over the Chicago Fire. I watched this game while a wave of frustration bombarded me with each squandered scoring opportunity.
Sure, the Whitecaps notched their first triumph of the infantile MLS season this weekend. I'd suggest that many of you were in fact quite happy to see the Whitecaps find the victory in Chicago on Saturday. It's not out of the question that you were placated by the fact that the Whitecaps FC had never scored a goal at Toyota Park. And many of you probably defaulted to using the aforementioned "a win is a win" cliché as some type of reasoning for arriving at your satisfaction in seeing the Caps win. (I'm looking at YOU, Kurylo).