Ty Ronning was a last-minute addition to the CHL Top Prospects Game — Giants teammate Tyler Benson was unable to go due to injury — but the diminutive winger proved he could run with the big boys on Thursday night at the Pacific Coliseum in front of more than 10,000 fans, media and hockey brass.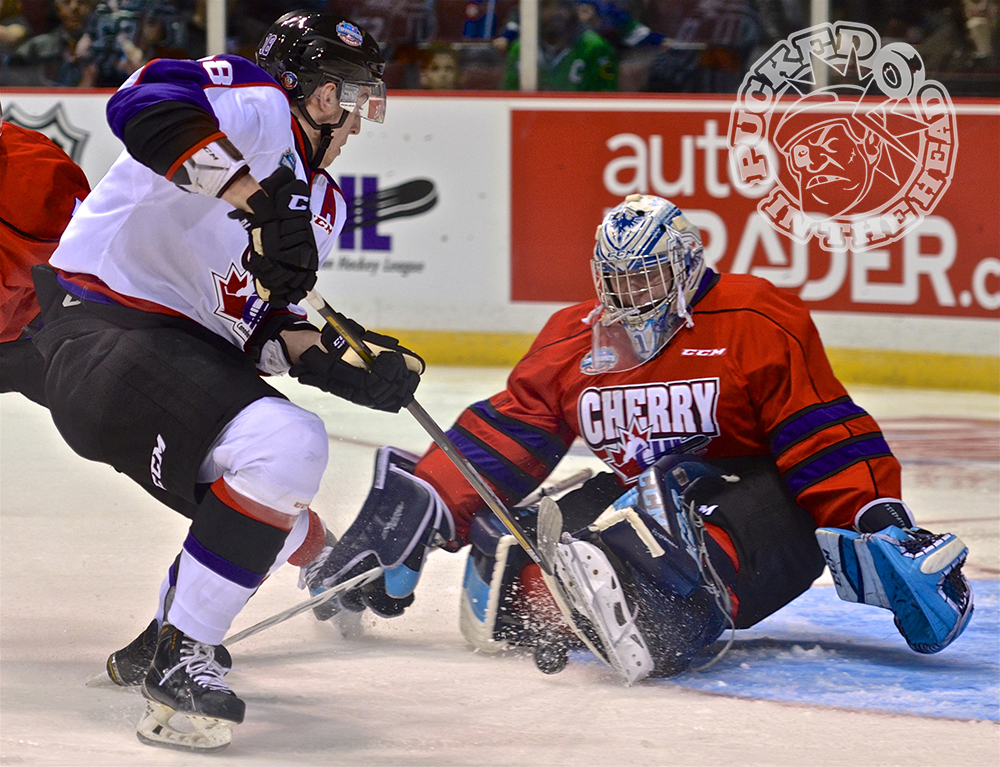 The annual junior hockey showcase started 14 years ago as a friendly $100 wager between Don Cherry and Bobby Orr, but has since grown into one of the premier hockey events in the country. Every NHL team sends a team of scouts and management, and a horde of media representing outlets from across the hockey world descend upon the host venue for three days of testing, promotion and draft day speculation.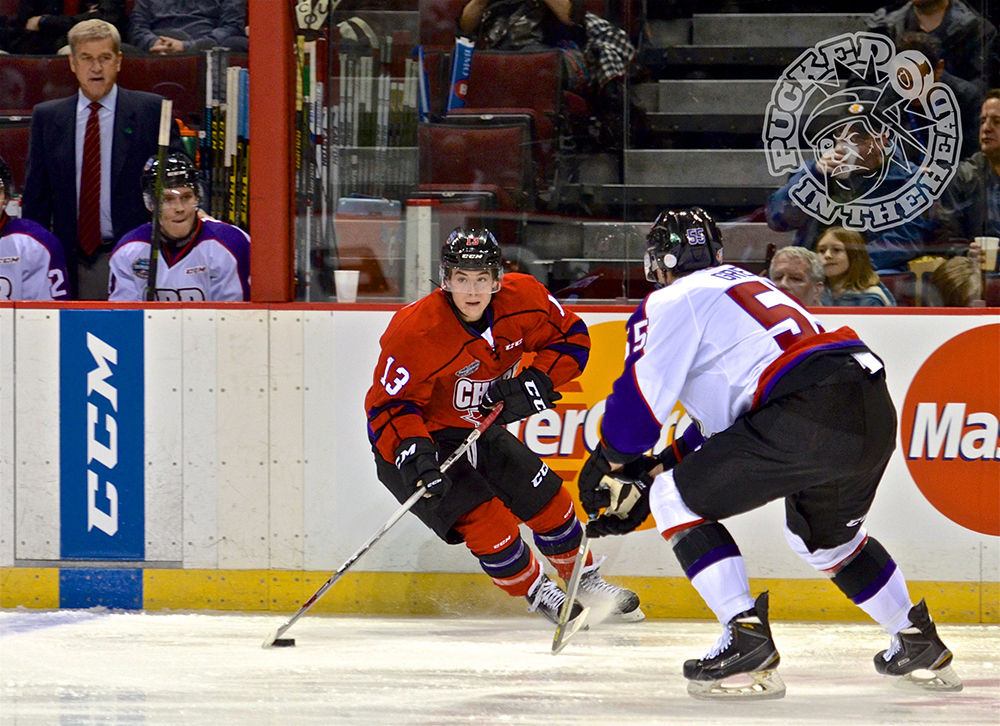 With all that high-level talent in the room, pro teams use this event as a sketchpad for future planning. This year's class of athlete was no exception, with several players shining big time in the spotlight. Pascal Laberge of the Victoriaville Tigers had his stock go way, way up after netting two goals and setting up the game-winner for Team Orr. Ronning, for his part, skated well and opened the scoring early in the first period. "It was maybe the loudest cheer I've ever had," said Ronning after the game. "It was a real thrill, for sure."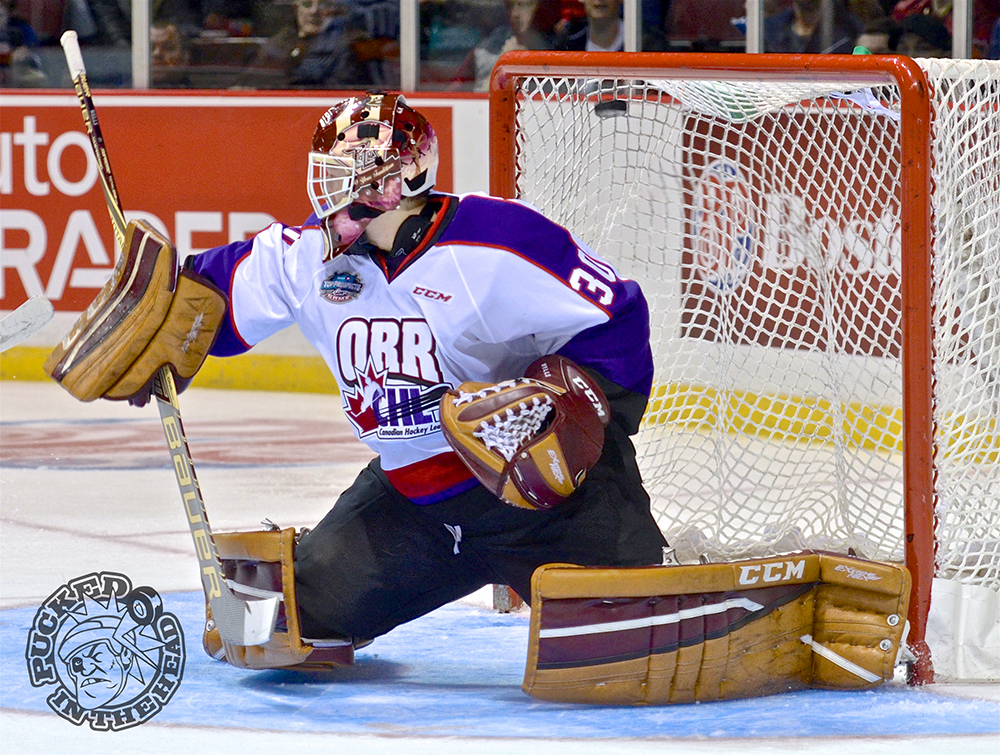 Perhaps the most common refrain of the night: "Good lord, Logan Stanley is a large man." The 17-year-old from Waterloo, Ontario plays defense for the Windsor Spitfires. He's listed at 6'7.25″, 225lbs. Put him next to Ty Ronning (5'8.75″, 163lbs),  and you're not even sure if they're the same species.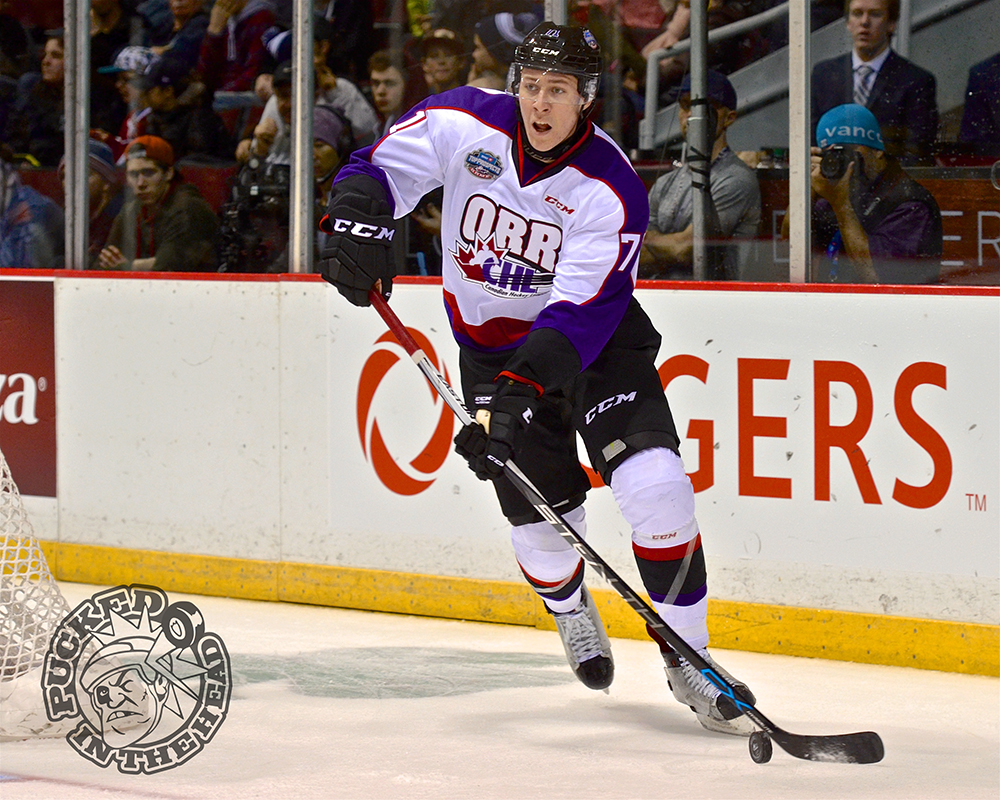 Of course, for old time hockey fans, the figureheads of Don Cherry and Bobby Orr are irresistible. They're great spokesmen for the game, and especially for the junior game on display here. "I thought every kid here tonight played wonderful hockey. These players, many of them, will be on Hockey Night in Canada for years to come," said Orr after the game (and after signing countless autographs for excited fans and collectors). "They're just so well prepared, so well coached, so well conditioned these days."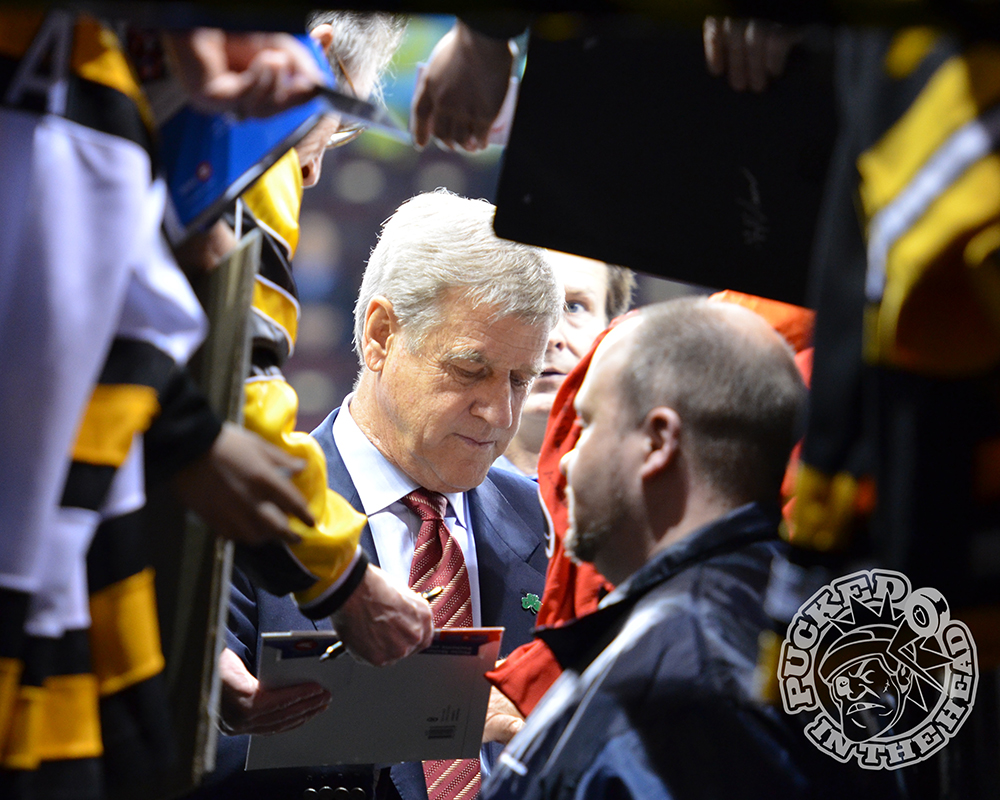 When asked what he thinks about the state of the game today, he said there's a lot to like: "I don't mind the 3-on-3 overtime. I think that's exciting. I don't want to see 3-on-3 games, mind you, but it's going to be a lot of fun at the All-Star Game. There's going to be lots of goals scored, I'm sure lots of 3-on-nothings. For an All-Star Game, a special occasion like this, it's fun."
What about the Legends? "For the old guys we'd better put more bodies out there. Maybe like rugby, you know, sevens."