Pat Quinn was an intimidating presence in just about any room that he entered, but he was kind and generous to players, media and fans, and he was humble and thankful for the successes that he had on and off the ice.
I was lucky enough to speak with the man twice. He was genuinely honoured to be on people's radar after a lifetime in hockey. He was respectful, thoughtful, well-dressed and well-spoken, and he always stressed to his players that they should be, too.
There are many memorial pieces in today's media, both traditional and social. I'm unlikely to cover new ground here at PITH. Suffice to say, this isn't about a player, coach or GM; we've lost a good man. He wouldn't have wanted all the attention when there are many others in the world struggling, wounded, oppressed and ill — give to, or volunteer for your charity of choice today in Pat Quinn's honour.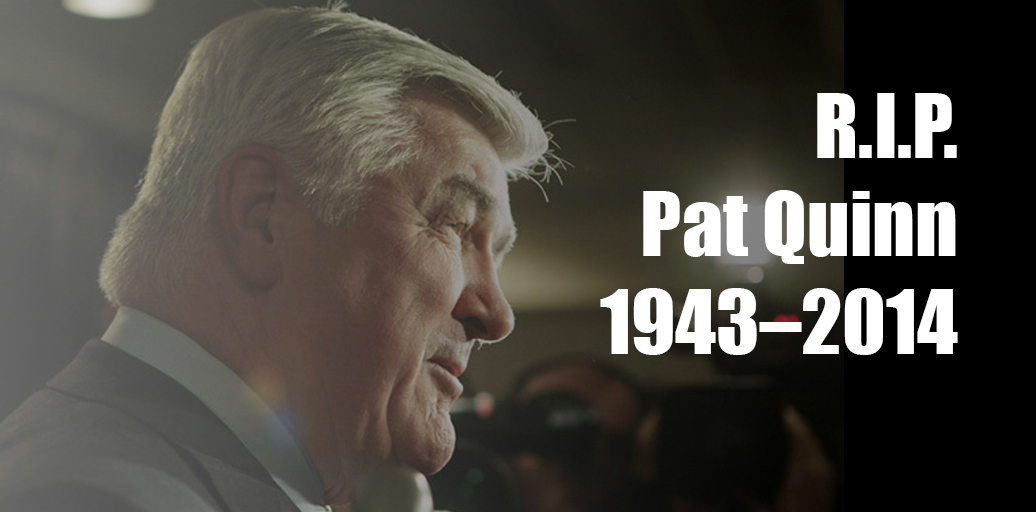 Here are links to a few of the articles about the big man:
Iain MacIntyre in the Sun
Vancouver Sun compiles social media reaction
Ed Willes in the Province
Tony Gallagher in the Province
Kent Basky at Nucks Misconduct
Canadian Press
Vancouver Canucks Official Statement
Toronto Maple Leafs Official Statement
Philadelphia Flyers Official Statement
NHL.com