Our man John Stewart has given Pucked in the Head some much-appreciated content of late, so I thought I'd keep that ball rollin'. BASEBALL, Y'ALL.
The pride of New Westminster, four-time All-Star infielder Justin Morneau, has recently signed a one-year contract with the Chicago White Soxs. He's hoping for a return to the bigs sometime next month — probably after the All-Star Game — but will probably see some action with the AAA Charlotte Knights quite soon to shake off the rust. With concussion problems and a wonky elbow, Morneau was limited to just 49 games last season for the Colorado Rockies, who declined the contract option for another year. Enter the ChiSox, who currently sit in the bottom third of the league in just about every hitting category you can imagine. This is a team that desperately needs Morneau to bring even half of his batting title form to the plate if they hope to make a run at a Wild Card spot.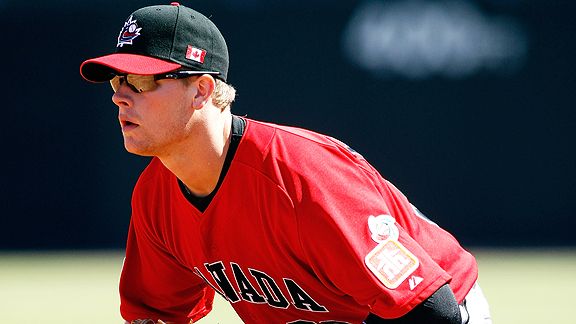 During the off-season, Morneau kept busy on a number of fronts. He had surgery to repair a tendon in that troublesome elbow, and focussed on continued recuperation from multiple concussions. Off the field, Morneau donated nearly $35,000 to KidSport in his hometown of New Westminster. KidSport is an organization that assists children of all backgrounds take part in registered sport. Morneau's donation puts nearly 150 kids who might not otherwise be able to afford sign-up fees and equipment onto New Westminster fields, rinks and courts .
"Justin's donation came at a time when we really needed it," says Jen Arbo, KidSport New West Registrar. "KidSport New West has seen a significant rise in number of families applying for funding. In 2015, for example, we saw a 33% increase in total value of grants given out compared to 2014. So far this year, we are on track to see a similar increase. In January 2016 alone we gave out just under $6,000," says Arbo.
KidSport New West Chair Sandon Fraser says the money is used for a variety of team and individual sports. "The only real limitations [for recipients] are that the sport be a full season, and that registration be with a provincial sport organization."
For his part, Morneau downplays his donation, "I didn't do this to receive attention," he says, "but if it can inspire others to donate or help out with charitable causes then I guess it's worth the media attention."
---
Pucked in the Head was fortunate enough to trade email with the 2014 National League batting champion. Here is our chat with the man Vin Scully calls Big Butter Egg Man, Justin Morneau.
Pucked in the Head: We all know about your success on the baseball field, and hereabouts it's quite well known that you were a pretty good goalie back in the day. What other sports had a role in your development, personally and professionally?
Justin Morneau: We played almost any sport we could growing up. We played a lot of wiffle ball in my back yard, a lot of street hockey, pick up basketball and whatever else we could make up in our minds. The games we played were not usually organized by parents. We usually just got together and figured out our own teams and what rules we would play by. I think this is something that really helped my development as an athlete because it wasn't forced by parents. I was getting better athletically without even knowing I was doing it. I feel like this isn't something that is done as much by kids today.
PITH: At the highest competitive levels, how similar are the roles of catcher and goaltender?
JM: I've been asked this question many times in my life and I don't think I've ever really been able to come up with a solid answer. I don't think there are too many similarities.
PITH: According to Wikipedia, your favourite players growing up included Ray Bourque — who is also my favourite hockey player of all time, by the way — and Cam Neely, as well as John Olerud and Larry Walker. Travelling in pro athlete circles, have you met them at all? Does a pro athlete get the same thrill meeting those childhood idols that we mere mortals do?
I haven't had the chance to meet Ray Bourque or Cam Neeley yet. I played against Olerud quite a few times and had some short conversations with him at first base. I was also able to get him to sign a bat for me, which was very cool. I have gotten to know Larry Walker quite well. I played my first game in the big leagues against him and before the game he sent over a signed bat that said "to Justin, make Canada proud". And that's what I've been trying to do ever since.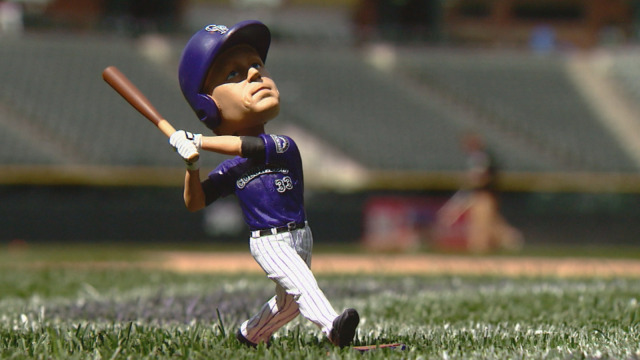 They tell me winning isn't everything, but you've won quite a few things in your career. MVP awards, Silver Sluggers, a Home Run Derby, a division title and even a Memorial Cup. What is your fondest sports memory outside of the formal accolades?
I think my favourite memories of sports are the relationships that I've built along the way. All the way back to when I was playing tyke hockey in New West, to my minor league roommates and then people like Larry Walker. I've had the pleasure of getting to know Harmon Killebrew and Jim Thome. Not only are they two of the greatest baseball players of all time, but more importantly two of the most humble and genuinely nice people I've had the pleasure of knowing. 
We all know that team sports, and athletics in general, are amazing tools for developing responsible, healthy, able youth. However, the recent discussion around concussions has some parents thinking twice about just how active their kids should be. Obviously, you have a very personal experience with the issue. What's your take?
While the risk of concussion is real, I still feel the odds of getting one are low. I think the most important thing is that kids aren't afraid to let someone know when they've experienced concussion symptoms, but even more importantly the parents are able to make the right decisions for the health of the child including taking them to a doctor and not pushing them back on the field or the ice for whatever reason. I think we have come a long way in educating parents that true toughness isn't playing through a concussion like the olden days of "getting your bell rung, and getting back out there", but of doing what is right in terms of long term health of the child and their brain.