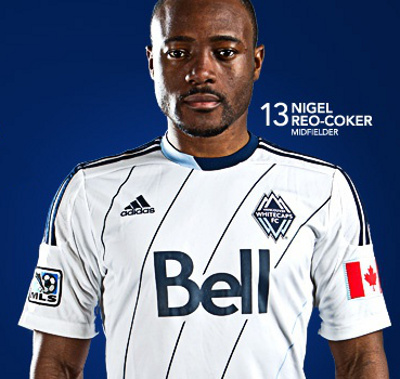 Earlier on this Whitecaps Wednesday, we here at Pucked in the Head predicted that the new kit unveiled just a few short hours ago would be only slightly changed from last season's uniform. Indeed, we wrote here that:
"A new kit reveal goes down this very evening, and while the jersey will almost certainly still feature a massive corporate nod to a telecommunications company renowned for spotty service Bell, we have reason to believe they may have changed the stripes on the front! (I know, I know! Squee, and all that!)"
Previously, the primary uniform featured horizontal stripes across the belly, making them — especially the white one — a huge hit with fans who have a little extra in the midsection. We can now verify that the stripes on the front of the Whitecaps primary jersey… dude, they're diagonal! Check the video below.
(Oh, and Jay Demerit apparently has some kind of bizarre skin condition.)