Since joining Major League Soccer four years ago, the Vancouver Whitecaps haven't been much for rising to occasions. Sure, they've started strong out of the gate the past few years, and they've rarely been run out of the park, especially at home. They even put a scare into the mighty LA Galaxy in the one playoff game they've played as an MLS side. But let's call a spade a bloody shovel: the Whitecaps have stunk down the stretch.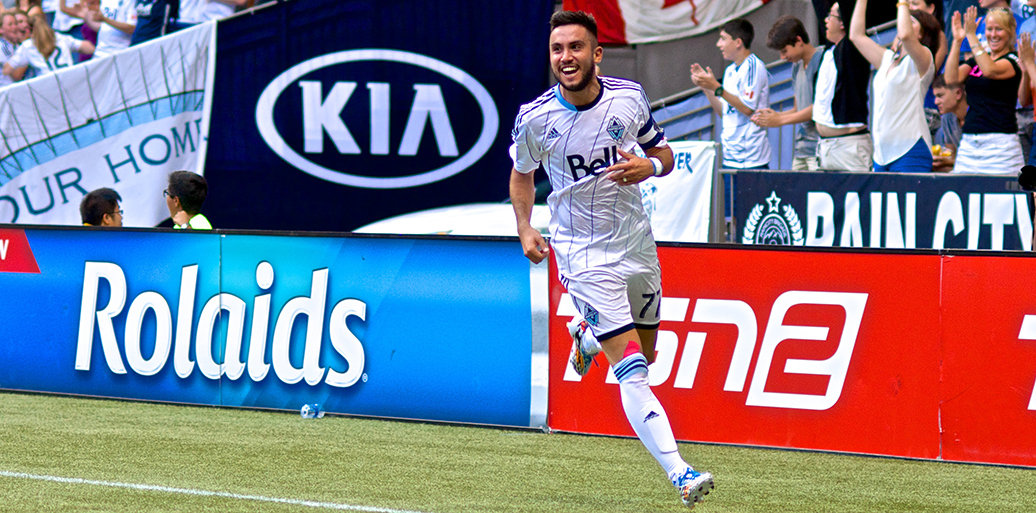 As a rule Vancouver has failed to get results in big matches. They've come close, even threatened to win the Caandian Championship, only to discover newer, ever more heartbreaking ways to come up short. Fans have found reasons to blame others — referees, opponents, even fictional white-flag waving simians — but this kind of lasting, continued futility suggests that perhaps the blame falls squarely upon the team itself.
Last year, the Caps tumbled so far, so fast, Bobby Lenarduzzi was forced to send bench boss Martin Rennie packing. This despite scoring a club-record number of goals, stealing attention from a hockey-weary public, and winning the Cascadia Cup for the fourth time. This year, the team opened like gangbusters, but has seen several popular players depart, playoff hopes dwindle and this core of exciting young strikers put together the longest scoreless drought in franchise history.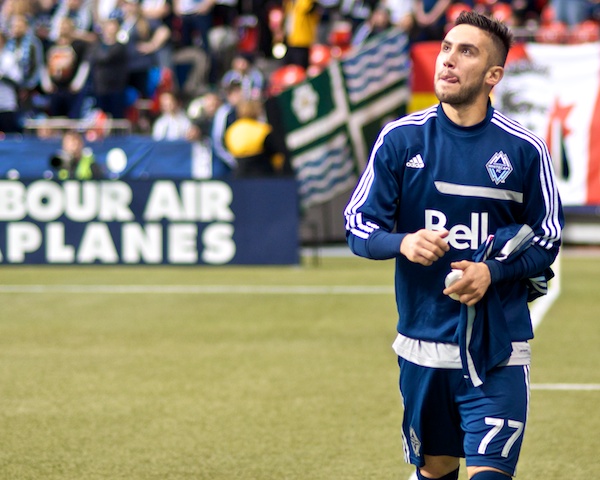 It was a relief, then, to see David Ousted make several diving saves against Real Salt Lake, a team that scores in bunches — take their 5–1 drubbing of Colorado just last week, for example. It was even more heartening to see Pedro Morales bury a brace of goals in the second half to earn a much-needed three points and keep the playoff dream alive.
It was an uninspiring first half, with RSL seemingly content to play for the single point, as that's all they need to lock up a playoff spot. The Caps were unable to create much to inspire the crowd until a questionable fall by Kendall Waston drew a PK in stoppage time. Alas, Jeff Attinella guessed correctly; El Capitan drove a hard low ball into the RSL keeper's hands, and pretty much everyone in the stadium thought, "Here we go again."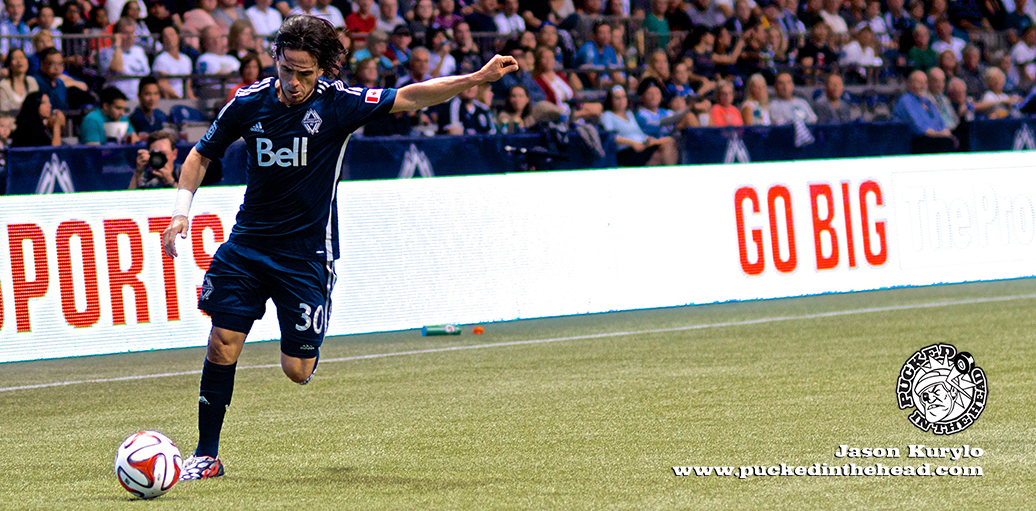 Some of those people actually left the stadium in the 57th minute, when Nat Borchers steered a corner past Ousted with his facial hair. It marked the first goal of the year for Borchers, one assumes because previous balls to come near him had been sucked into the gravitational pull of his beard and were unable to escape. (Can we talk about this hillbilly look for a minute? I overheat if the weave on my t-shirt is too heavy; how the hell can you engage in professional sport with a koala stapled to your jaw? Brett Keisel, Brian Wilson, James Harden, Hugh O'Neill — all y'all — I'm talking to you. Seriously. This dwarves of Middle Earth cosplay thing you've got going on is getting old.)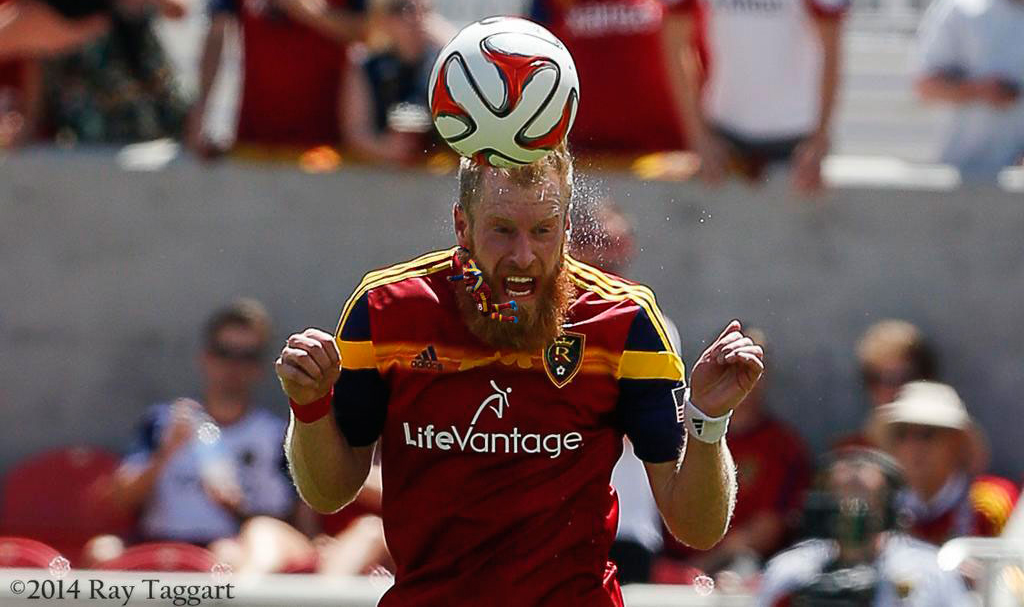 As the Whitecaps lined up for the ensuing kickoff, Mauro Rosales looked into the stands and decided to take action. Morales may be called the Maestro, but it was Rosales who raised his arms and conducted a symphony of encouraging cheers. Four minutes later, Vancouver was swarming. Not one, but two Caps were taken down in the box, and Allen Chapman was forced to award the home side a second penalty kick in minute 62.
Morales made no mistake this time, tying the game with a confident strike just inside the left post. A couple Ousted saves and two substitutions later, Kekuta Manneh made a blistering run down the left flank. He cut a pass behind Matias Laba, but it found Steven Beitashour just outside the 18-yard line. With a 20-yard run-up, Beitashour could have gone for goal, but instead he rifled a pass to Morales, who was standing onside about four yards out. El Capitan tapped the ball into the mesh, securing Vancouver their first win over Real Salt Lake since 27 October 2012.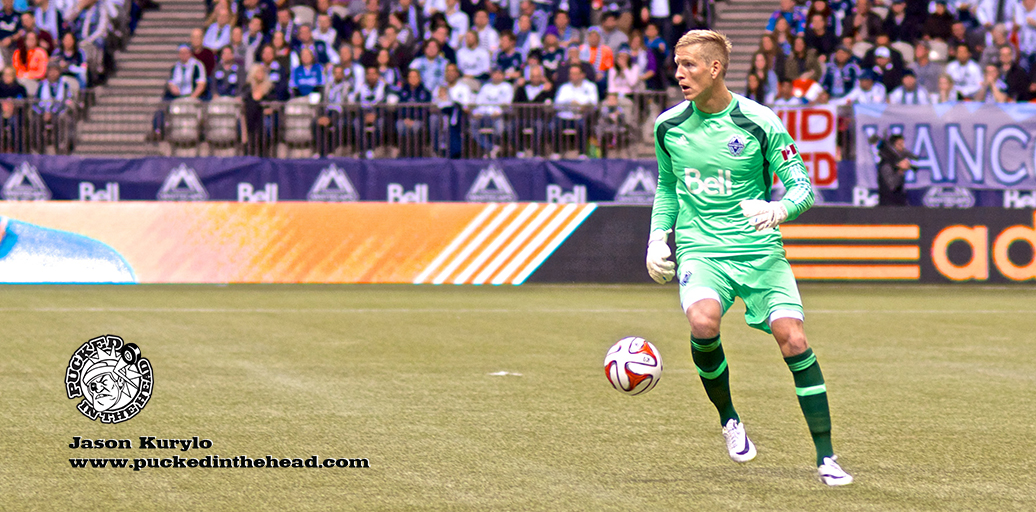 With the win, the Whitecaps move a point up on the Portland Timbers, who collapsed in the second half Saturday against a miserable Toronto FC team. The Timbers lost All-Star midfielder Will Johnson to a season-ending leg injury, and despite being up 2–0 at half time, lost the game 3–2. No one wants to see a guy break his tibia and fibula, but let's be selfish for a minute: despite losing consecutive, uninspired 3–0 games to this very same Portland team — both of which were billed as must-win games prior to kickoff — the Whitecaps still control their own destiny with four games remaining in the 2014 season.
Their MLS history hasn't contained many happy endings, but with Portland battling injuries, who knows? Perhaps between Rosales the Conductor and Morales the Maestro, the Caps will give Carl Robinson something to take away from his first year behind the bench after all.
The next must-win game goes at 4pm next Saturday, October 4 as the Whitecaps host the notorious divers of FC Dallas.