It's been four years since I last joined a hockey pool. I've enjoyed the game far more in years that I don't have a horse in the race, you know? This season, though, I thought I'd throw caution to the manure-flavoured wind and join a workmate's keeper fantasy league. Here's how my draft went (part one):
Round One – Vladimir Tarasenko (RW), 8th overall pick
Even if he plays for the dirty, rotten, stinkin' St Louis Blues, Vladimir Tarasenko is bloody exciting to watch. He's an explosive player whose speed and agility recall a young Pavel Bure, and I loved watching Pavel play. This guy can score from just about anywhere, and last year he did — 40 goals was good for fourth overall in the NHL in 2015-16. Tarasenko is on the cover of EA Sports NHL 17, and ranked at #6 overall by Greg Wyshynski over at Puck Daddy.
Picked 8th overall, just after Steven Stamkos — how the hell does Stammer go 7th?!?!? — and one before Joe Pavelski.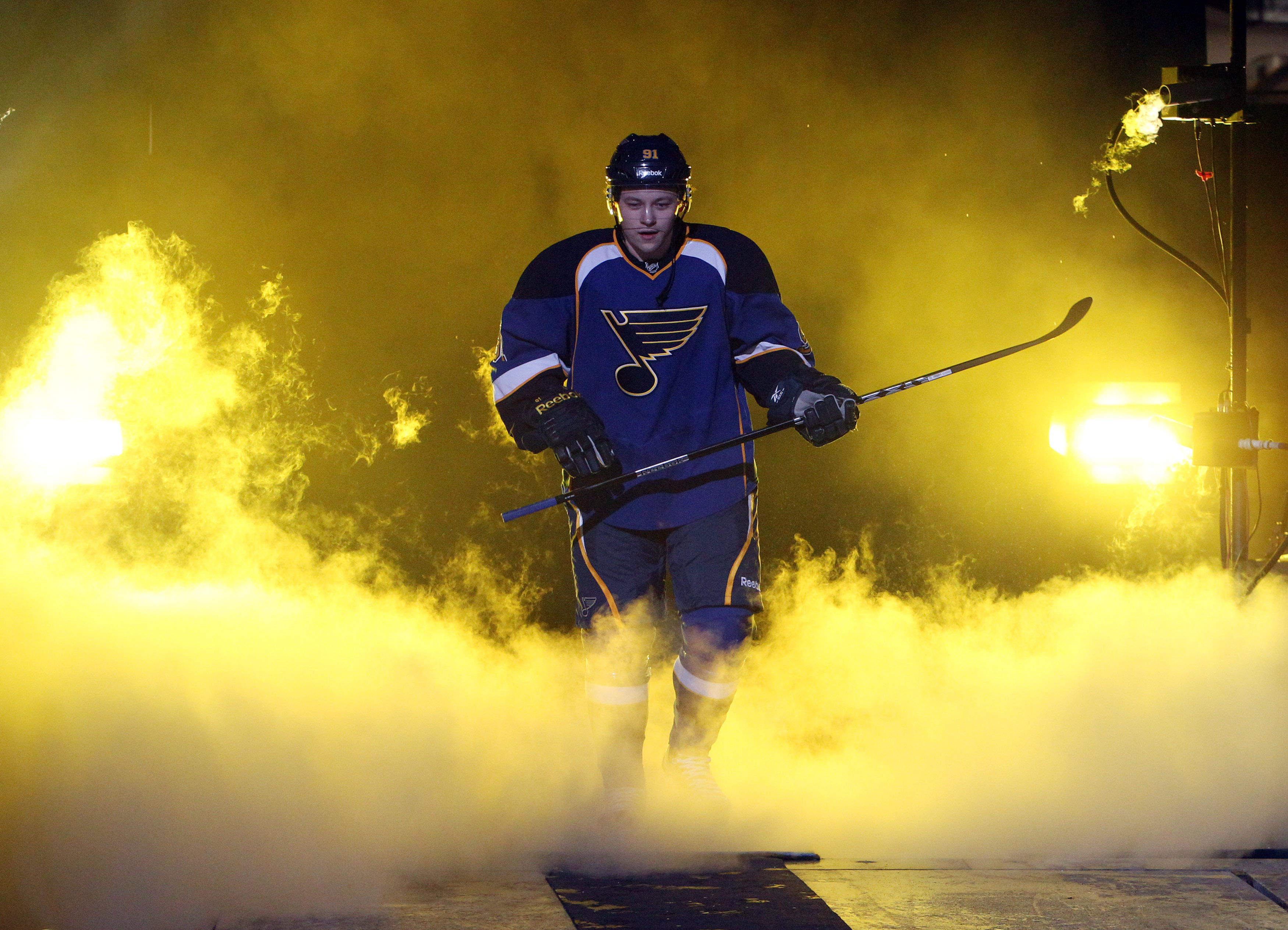 Round Two – Erik Karlsson (D), 17th overall pick
Karlsson's 82 points was good for fifth in the league last year (well, tied for fourth but Joe Thornton had three more goals than Karlsson). Buddy had 66 assists despite playing on the woeful Ottawa Senators. Again, a joy to watch this guy play the game. It's easy to cheer for someone who makes plays like this.
Picked 17th overall, just after Carey Price and one before Ben Bishop.

Round Three- Artemi Panarin (LW), 32nd overall pick
Artemi Panarin was lightning with Patrick Kane last season. Sure, there are rumours the Blackhawks might split them up to start the year, but he'll still be on a line with Jonathan Toews and Marian Hossa. How , oh how will he ever score 77 points again with those losers on his line; huge loss for the plucky sophomore. Yes, I just wrote 'plucky sophomore' — mainly because of this:
Report: Panarin seeks 6-year, $36M+ deal: https://t.co/BLLY6D2zTU pic.twitter.com/pB0IrdK1Av

— TSN (@TSN_Sports) September 28, 2016
Picked 32nd overall, just after Dustin Byfuglien and one before Cory Schneider.
Rounds 4-15 to come.