The Whitecaps started their 2015 season off with a bang. And ended their first game with a resounding thud. It was a tale of two halves, at least I think that's how soccer games work, and on this day, the fans at BC Place saw two entirely different Whitecaps' teams depending on which 45 you watched.
The first half looked like what we have had been told to expect this season from the blue and white – a fast-paced group, intent on spreading the ball around and utilizing their speed to overwhelm their opponents. The Whitecaps' attack produced a number of quality chances, yet were only able to capitalize on one of them.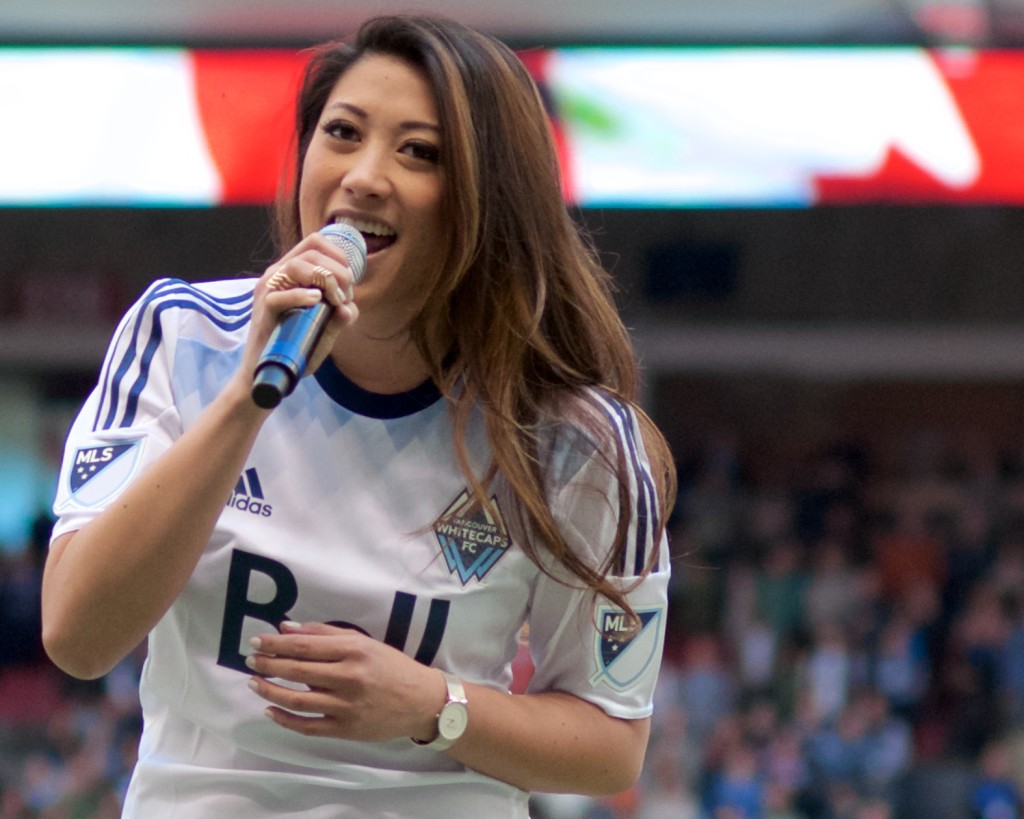 Coach Carl Robinson liked what he saw, but post-game he conceded that perhaps that type of phrenetic pace isn't one that can be maintained over a full 90 minutes. That, coupled with a tactical change at the break by Toronto head coach Greg Vanney, turned the game upside down and what appeared to be a potent Whitecaps attack suddenly looked more like a woodpecker taking a steel pole to task. Not much progress and one helluva headache.
Toronto took control in the second half, watching the Whitecaps attempt the soccer-equivalent of the dump and chase time and time again. The TFC defenders took a few large steps backwards and simply watched the balls come, abandoning any semblance of chasing. Yet the Caps seemed content to fire away and perhaps oblivious to the fact that it simply wasn't working.
Let's take a look at the highlights, the lowlights, and the limelight in the Caps' 3-1 loss on Saturday.
Highlights:
A couple of newcomers started their engagement off on the right foot. Pa Modou Kah, who came to the Whitecaps after playing in Portland the past two seasons, linked up well with celebrated signing Octavio Rivero to produce the game's opening goal. Kah showed some patience and vision, hanging onto the ball for an extra step to allow Rivero to get in behind the Toronto defense. Rivero took two touches before calmly slotting the ball through TFC keeper Joe Bendik's legs.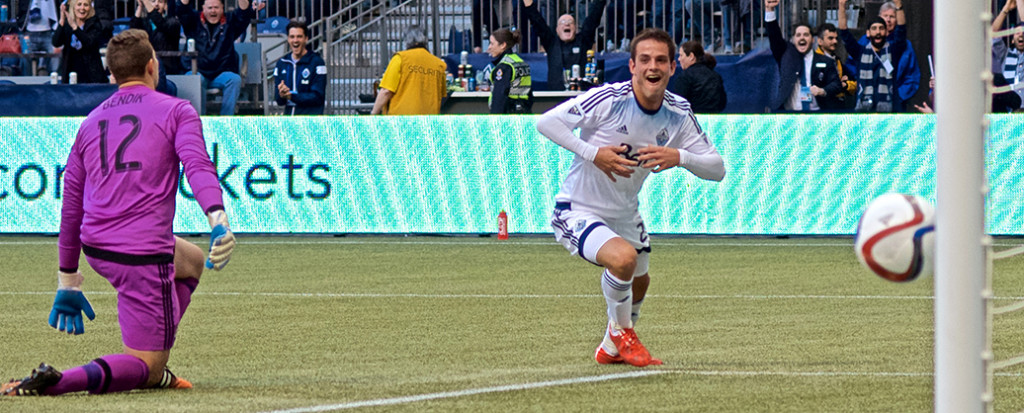 Pedro Morales showed off his accuracy on a number of occasions, spraying the ball with precision from 40, 50, 60 yards. The captain hasn't lost his touch, which earned him the "MLS Newcomer of the Year" award in 2014. That being said, he didn't offer much else on this day, and that has to change if the Whitecaps have hopes of improving over last season.
Winger Mauro Rosales demonstrated why the Whitecaps felt so strongly about bringing him back after his stint with the club last season. The trio of Rosales, Teibert and Laba worked tirelessly to retrieve the ball and allow the Whitecaps the opportunity to transition quickly to offense. Incidentally, all three were second half subs for Robinson's squad, decisions that could certainly be questioned based on their play.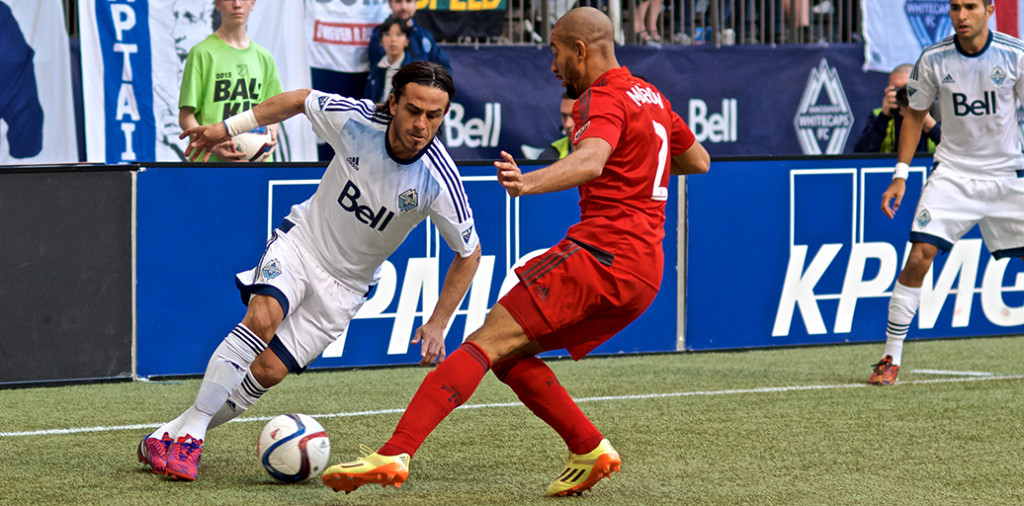 Lowlights
Octavio Rivero gave everyone pause after biffing an absolute sitter when Russell Teibert played a ball into the six-yard box in the eigth minute Rivero stepped on the ball with his left foot while staring at a gaping net, and somehow wound up heeling it backwards. It's a good thing the roof at BC Place was open, because the collective gasp from those in attendance would have sucked the parapets down.
Jordan Harvey had a tough afternoon. He was seemingly a tick slow on a number of occasions and generally looked a little lost. He was two steps behind on Altidore's first tally. He was one step behind on TFC's second goal of the game as Robbie Findley ran past him to connect with Justin Morrow's cross into the box. He wasn't alone with some suspect play on the Whitecaps' backline, but Sam Adekugbe played well in limited minutes last season and we may see him steal some starts from Harvey sooner rather than later.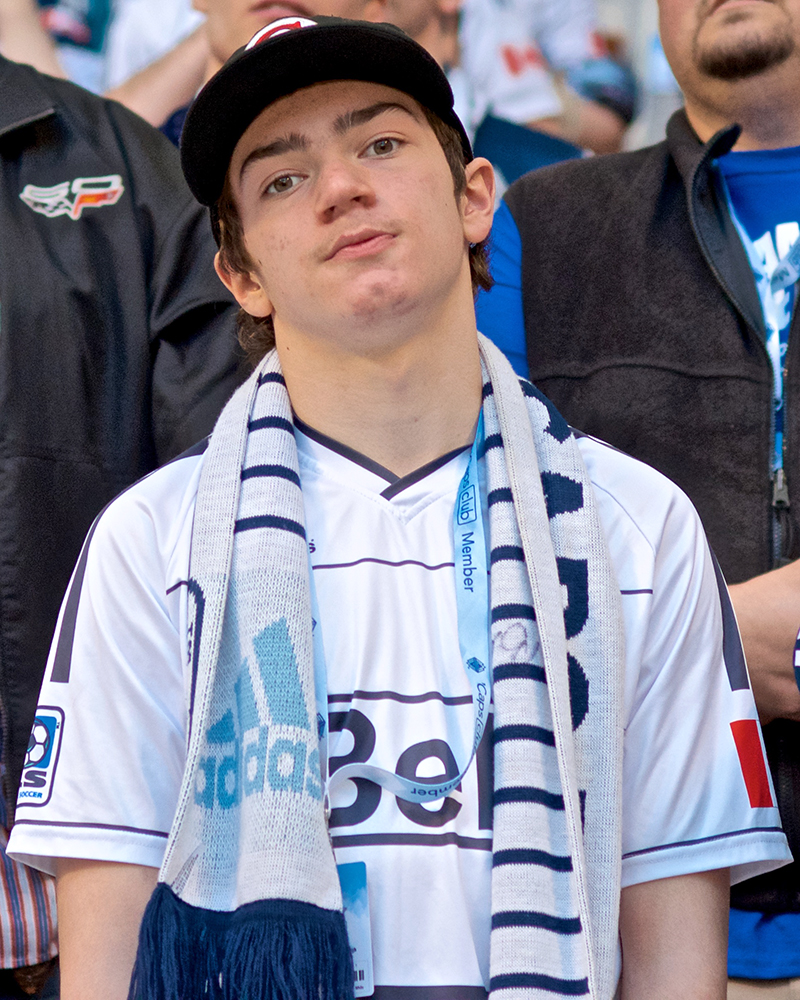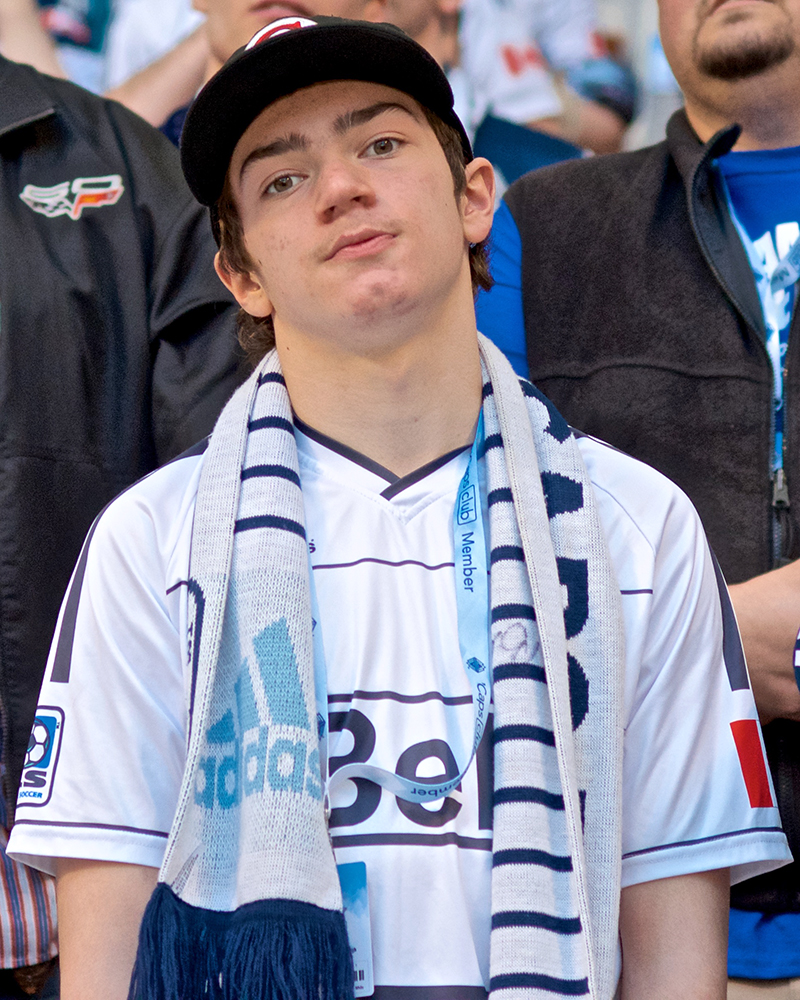 One must question Carl Robinson's decision to bring in Pete Carroll at half time for a pep talk and tactical session. We all know the Seahawk head coach has a penchant for playing through the air, and it's the only explanation for the Whitecaps' insistence on playing the long ball over and over and over again in the second half. It's one thing to counter-attack effectively with quickness, it's another altogether to launch the ball down the field repeatedly versus an opponent who is sitting nine men back.
Michael Bradley's oblong head.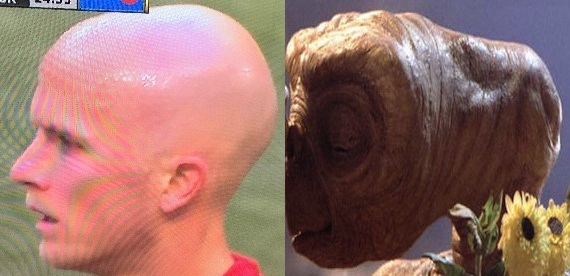 Limelight
Jozy Altidore came exactly as advertised. The US National team member demonstrated his strength and scoring touch, earning a PK late to earn his brace and causing the Whitecaps' defense trouble throughout the game. The big man was also strong defensively, working hard to win back possession. His first goal came on a terrific through-ball from former Juventus star Sebastian Giovinco, TFC's other big off-season signing, Watch for this combination to get stronger as the season progresses and demonstrate some elite talent.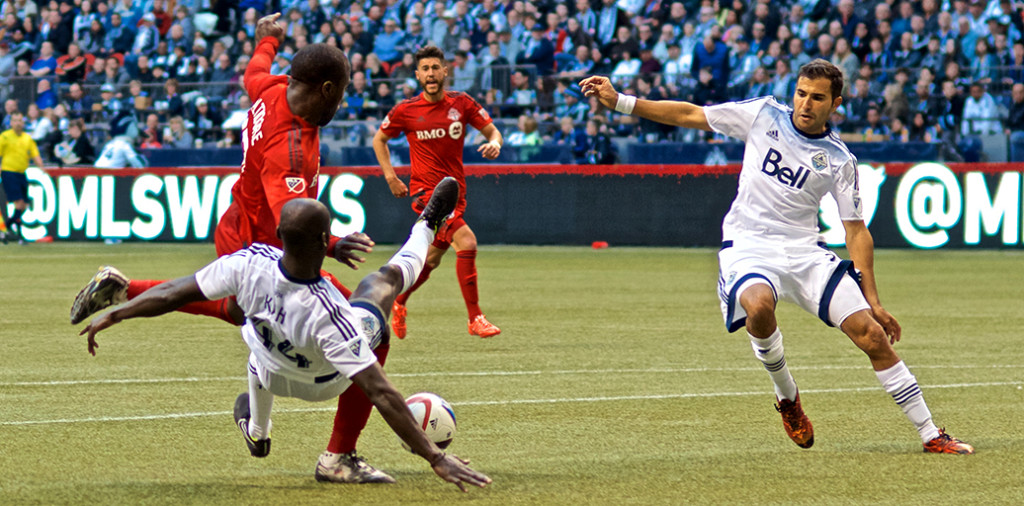 For those of you keeping score in regards to my "March to March" series, my chicken was thoroughly plucked in week one, as I predicted a 4-1 victory for the Whitecaps. Oops. I guess I should have consulted my Ouija board.
The Whitecaps are on the road next week, taking on the Chicago Fire at Toyota Park where I've got this one finishing up as a 2-2 draw.
Kick-off is scheduled for 3 pm.
This slideshow requires JavaScript.