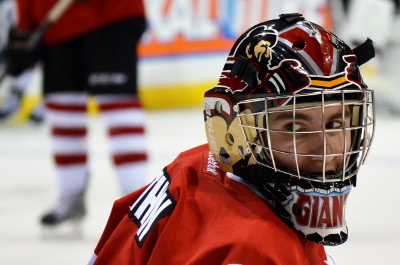 The Vancouver Giants went into Kamloops with humble hopes Wednesday. Sure, they'd beaten the Seattle Thunderbirds 4-1 in their most complete game of the year just a few nights earlier, but the last time they met the Blazers — less than a week ago at the Pacific Coliseum — the visitors spanked the G-men 6-0. Kamloops dominated that game from whistle to whistle, often times without appearing to even try.
The Giants surprised everyone, then, with a hard-fought 5-3 win at the Interior Saving Centre. Perhaps even themselves. The victory marks the second time this season that the Giants have won consecutive games, and gave them their first points against Kamloops in seven tries. These two teams are separated by 51 points in the standings, making this a huge late-season confidence boost for the Giants.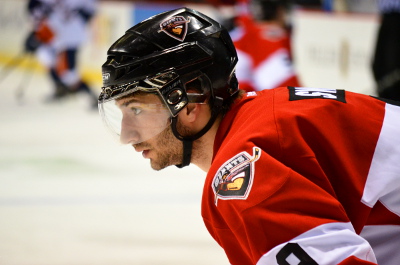 Brendan Rouse scored twice in the win. Travis McEvoy, Cain Franson and Dalton Sward scored the other goals, while Carter Popoff added two assists for Vancouver. Blazer goals were scored by Joel Edmondson, Chase Souto and JC Lipon.
The next Giants game is on Friday, March 1 at the Pacific Coliseum at 7:30 versus the Lethbridge Hurricanes. The game will celebrate Gordie Howe's 85th birthday, and in attendance will be former Vancouver Canucks captain Orland Kurtenbach as well as Hall of Famers Marcel Dionne, Bobby Hull, Dennis Hull, Johnny Bower and Mr Hockey himself, Gordie Howe. For more information, hit up www.vancouvergiants.com