When David Booth came to town, we fans of sports nicknames rejoiced. Surely a 20-something fledgling scorer with that name coming to a team that plays in a stadium named for a telecommunications company would have a clever pseudonym. Think of it: David "The Operator" Booth. David "Long Distance" Booth. Hell, even something that displays lateral thinking – call him "Clark Kent" after the old days, when Superman changed clothes in a phone booth.
But no, the stupid Florida Panthers called him stupid "Bootsy".  And stupid Kevin Bieksa calls him stupid "Grizz", just because stupid David Booth hunts big, stupid game in the stupid off-season.
Not that we're bitter.
Here's the conclusion of our two-parter on the best Canuck nicknames of all time, which started in Episode 31.
Enjoy.
Intro
Sofa Surfer Girl by The Orchid Highway
Recap of Episode 31
#3 – "Suitcase"
#2 – "Steamer"
#1 – "Jovocop"
Bonus – "Captain"
Bonus – "King"
Bonus – "Haaaaroolllld"
Bonus – "Luuuuu"
Time for a Change by The Orchid Highway
Thanks for listening
Guests
---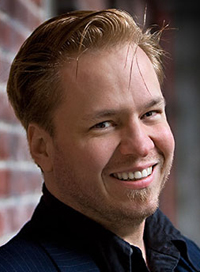 Kennedy Goodkey
Centre
Shoots right
Chirpy, with bad knees, but tends to score big goals in the playoffs.
Kennedy is an actor, writer and film-maker in Vancouver, BC. You can check out his YouTube series Best Picture, or his serialized novel Necropolis, or see his film The Beast of Bottomless Lake on Super Channel in Canada. Kennedy grew up watching the Canucks, but admits not getting a true handle on just how deep the roots were till he hit university. Ironically, that's about the time the Canucks had a decent team for the first time.
---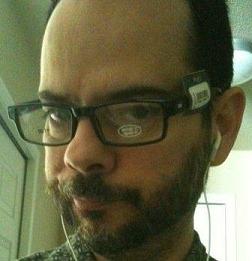 Rob Tarzwell
Defense
Shoots right
5'4″
140 lbs
Dig, dig, dig. Check like you won't survive. Inadvertently screen the goalie as often as possible.
Dr. Rob Tarzwell is a Vancouver psychiatrist with a second specialty in nuclear medicine. His clinical interests include the use of radiotracers to study blood flow, glucose utilization, and neuroreceptors in brain disease and psychiatric disorders. Speaking of psychiatric disorders, Dr Rob has been a fan of the Canucks since 1988, when Gretzky got traded to the Kings. He narrowly escaped the 1994 game 7 riots downtown Vancouver, and still sometimes wakes up in cold sweat to the sound of a ringing post.
Podcast: Play in new window | Download