There are plenty of numbers being thrown around regarding the Vancouver Canucks these days. Alain Vigneault recently became the winningest coach in team history, Henrik Sedin took the all-time assists lead in Canucks lore, and Daniel passed Stan Smyl for fourth in franchise scoring. But there are more! Today I focus on numbers – at the NHL level, in Canucks history and a set of personal numbers for good measure. Here you go, Seven Things about the NHL for December 20, 2011.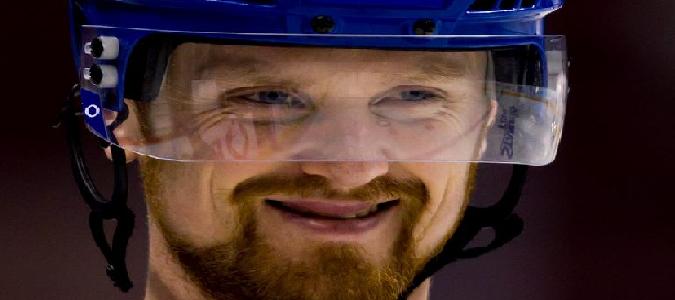 Before getting to the Canucks, I'd like to take a moment to update the JagrWatch ™. With Chris Pronger out for the season with concussion symptoms and Claude Giroux still nursing his headaches, the Flyers are still managing to score up a storm. They've got seven players with 20 or more points and a full 13 skaters in double digits. One of them is Jaromir Jagr, who has 27 points in 28 games so far. Impressive, especially seeing as the guy is 39 years old. Even more considering he spent three full seasons in the KHL, and scads of people doubted his ability to skate at the NHL level once again.Want more? He's adding to some already heady career stats. With 1,626 points, Jagr is just 15 points behind Joe Sakic for 8th in all-time NHL scoring. His 656 goals is good for 11th all-time (Luc Robitaille is 10th with 668), and his 970 assists is 12th best in league history (Sakic is 11thwith 1,016). Canucks content for this point: ask Vancouver fans who Pat Quinn picked ahead of Jagr in the 1990 entry draft.

Henrik Sedin isn't the only one smiling. Jaromir Jagr is about to eclipse Joe Sakic on the all-time scoring list.

Right: back to Rogers Arena. Roberto Luongo pitched his first perfect game of the seasons on Monday night, stopping all 33 Minnesota shots as the Canucks whitewashed the Wild 4-0. It's his 56th career shutout, which puts him in 18th all-time in the NHL record books. He's now two bagels back of some old-time goalies, Clint Benedict and John Ross Roach. How old-time are they, you ask? Benedict played from 1917 to 1930, while Roach laced 'em up from 1921 to 1935. The next modern era goaltender on the list is Turk Broda, a World War II-era goalie who won five Cups with the Toronto Maple Leafs. Someone you might have seen play? Patrick Roy is 14th on the list with 66 shutouts. The only active goaltender with more clean sheets than Luongo is the top of the heap, Martin Brodeur – he's number one all-time with 116.
For all you Luongo haters out there, keep this in mind: with the exception of Brodeur, every goalie in the top 20 for all-time shutouts is in the Hockey Hall of Fame – and of course, Marty's a lock for the Hall when he retires. Bobby Lou's numbers don't lie, people: Vancouver has a Hall of Fame goaltender in the nets right now. Enjoy it while it lasts.
Daniel and Henrik Sedin skated away with three points each in the 4-0 win, with two of the goals of the highlight reel variety. Sedinery comes no finer than the first goal of the night, late in the first period. Alex Edler performed a perfect backcheck to prevent a solid scoring opportunity, and the twins took over. Henrik skated the puck up the ice and over the Wild blueline. It was a Sedins-on-three rush, as non-threatening as they come. Of course, that's just when the twins have you where they want you. Enter Henrik's seeing-eye, cross-ice backhand pass to Daniel, followed by a return feed to Hank who somehow appeared at the back door. The puck seemed to move in slow motion, but it was placed so perfectly there was nothing the Wild could do. It's a goal you simply have to see to believe – and you have to truly understand the game to appreciate its artistry. 

Henrik is now 28 points behind Trevor Linden for 2nd all-time on the Canucks franchise scoring list. He needs 51 more points to tie Markus Naslund for the franchise record. Barring injury, or spectacular downturn in production, Hank will finish this season as the top Canuck scorer of all time. Due to his back injury two years ago, Daniel is another 16 points behind, but he's got a legitimate shot at passing Naslund as well.
Moving from league and franchise history to some personal marks: Jannik Hansen capped the victory with his 11th goal of the year. His previous career high was nine goals, which he scored in each of the past two seasons – he's on pace to triple his personal record. Isn't it nice when a player goes out and has a career year after signing a free agent contract? The Sedins, Burrows, Kesler, and now Hansen: all have proven they aren't playing to get next year's contract, they're playing to earn the one they signed already.
| | | | |
| --- | --- | --- | --- |
| 2010-11 (82 game season) | 9 goals | 20 assists | 29 points |
| 2011-12 (34 games played) | 11 goals | 7 assists | 18 points |
| 2011-12 (projected) | 27 goals | 17 assists | 44 points |
7. Wouldn't a repeat of last year's Stanley Cup final look good right about now? Although both struggled to start the season, the Boston Bruins and Vancouver Canucks have the best records in the league over the past 15 games – each team has 12 wins in that span. Of course, there's a lot of hockey to play this season, and some very good teams in both conferences who'll do everything in their power to prevent it. But whoa, nelly, these are two good teams on a collision course for a nasty rematch. For now, we'll have to circle January 7 on the calendar. That's when the Canucks hit Beantown for their first game against the Bruins since June 15th.