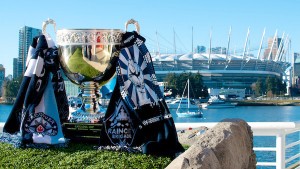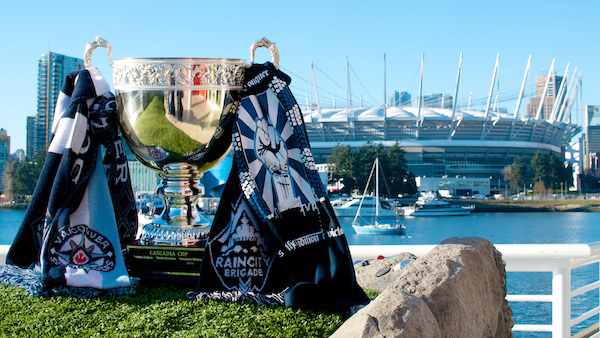 One of the great traditions in all of sport is the NHL's day with the Cup. After the Stanley Cup is won, each member of the winning team is granted one day to take Lord Stanley's Mug wherever they choose. Want to have an ice cream party with the kids? Doug Weight did. Rather take it to a peeler bar with the lads? Messier beat you there. Here in Cascadia, we're working on some traditions of our own surrounding the Cascadia Cup. This Cup, however, was created by fans, and it's the fans that can request a day with it.
The Cascadia Cup is entering its eleventh season and currently makes its home right here in beautiful British Columbia. Contested by the three Cascadian clubs – the Vancouver Whitecaps, Seattle Sounders and Portland Timbers – the Cup was purchased in 2004 by the supporters groups of those three teams and is awarded annually to the best team in the region. Vancouver's nine points in Cascadia derbies (2W-1L-3D) was good enough to secure them their fourth Cascadia Cup victory. (Seattle and Portland, those suckers, are still stuck on three apiece.)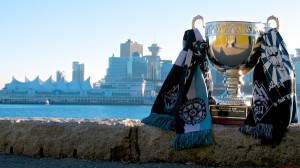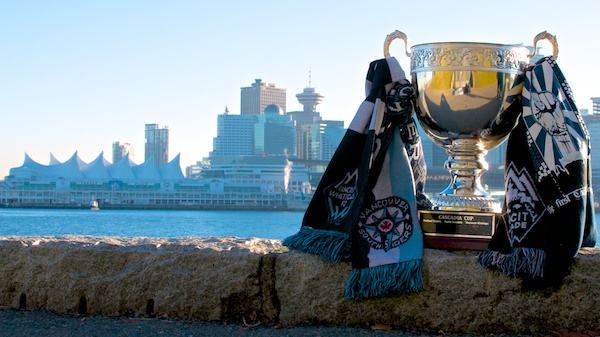 Unlike most championship trophies, the fans are the keepers of the Cascadia Cup. If the Cup changes hands, representatives of the reigning champions' supporters groups must turn it over to the winning team's supporters, who then present the trophy to the team. After that, the supporter groups look after it, bringing it out for Cascadia games to rub in the faces of opposition supporters.
Pucked in the Head's day with the Cup was a simple excursion through our fair city. We started at False Creek and wound our way through the downtown core to Stanley Park. It was a chance to get some great photos of the Cup, and show off some of the best of what Vancouver has to offer on a gorgeous winter day.
(A big thanks to the Curva Collective's Zachary Meisenheimer, one of the Whitecaps FC supporters present for the handoff in Portland last season, for joining us, driving round the city, and tying those scarves & shirt so darned nicely for the pics!)
If you have an event that you want the Cup to be present for, get in touch with the Vancouver Southsiders at www.vancouversouthsiders.ca.