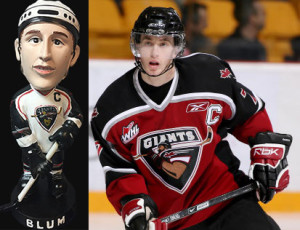 Bobbleheads are weirder than a kissing cousin convention, but their creepy kitsch is almost universally appealing. For years, figures bore little resemblance to the target athlete, but of late, the sculpts are getting better every season. No matter how lifelike they are, though, who doesn't get a kick out of an oversized head waggling away on a teensy, tiny body? I mean, just look at Kelly Ripa's numbers. (Seriously, how does she keep that blonde balloon afloat? There's gotta be wirework involved, or a complex system of pulleys and gears…)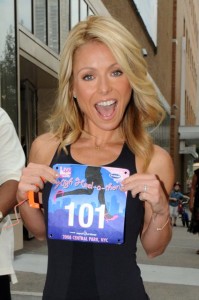 At the Vancouver Giants game on Friday night, 1,000 fans will walk away with a bobblehead of former team captain Jonathon Blum.
The Giants are just two points behind the slumping Tri-City Americans, who are coming off a 7-1 loss at the hands of the class of the WHL Kelowna Rockets. The Amerks have won just thrice in their last dozen games, while the Giants have garnered points in twelve of their last fifteen.
Continue reading You know you wanna bobble Jon Blum's head →