Remember when the NHL put forth a mandate stating every arena in the league was to emblazon "THANK YOU, FANS" or some such message across the blue lines following the 2004-05 lockout? Ridiculous. In any case, while the Canucks and their current leadership group are far from deserving, it may be time for fans to return the sentiment to their beloved Vancouver Whitecaps. Actually, let's get specific.
THANK YOU, CARL.
Mow it into the plastic-field just outside both 18's. Screw your damn 2-star FIFA turf rating bullshit. This is more important.
Flash it in breathtaking HD on the BC Place 879" Jumbotron 2000.
Put it in the stands. I'm looking at you, Southsiders. I'm looking at you Curva Collective. I'm looking at you Rain City Brigade. I'm looking at every single one of you that has donned a Whitecaps shirt, scarf or hat with any regularity throughout 2015.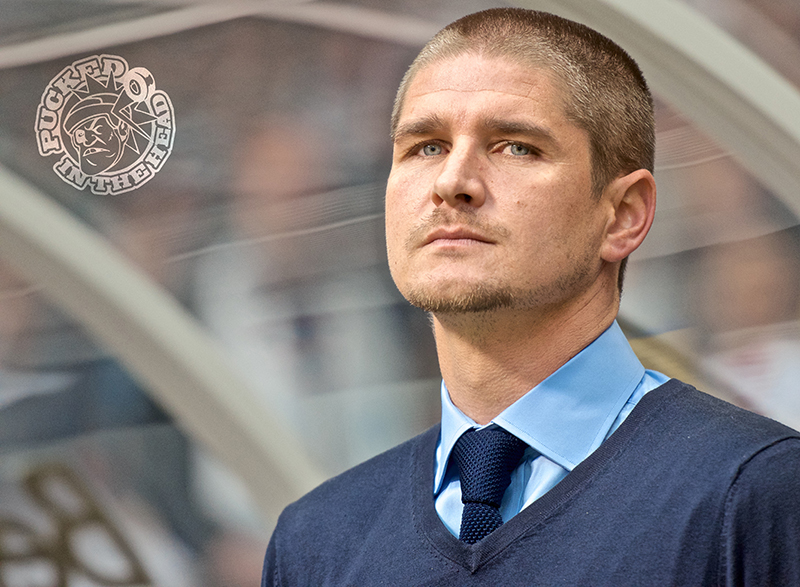 The man with the steely-blue eyes deserves a heaping load of gratitude thrust upon him for a number of moves he has engineered throughout a glorious offseason, but perhaps the most impressive of which is the forecasted separation of Darren Mattocks from the teat upon which he has fed for years.
Author's note: The majority of this article was written prior to the revelation that rumours surrounding Mattocks' impending move to China were/are allegedly fabricated. I don't have time to write another one, so we're left with this. I apologize. However, let's be honest – there is still hope.
Mattocks has brought too little, too often. While his speed can be something to behold, that's all there seems to be to behold. I think it's high time we bedrop it. Mattocks always manages to offer hope at the beginning of the season (or maybe I'm just gullible), but that hope inevitably fades as his efforts wane along with his playing time. I can understand his actions to a point; it's easy to become discouraged when you repeatedly miss tap-ins and have a first touch that the Incredible Hulk would blush about. But that's what separates the studs from the duds. Play hard, Darren. Practice harder. Find your niche and contribute in whatever way you can. Octavio Rivero provided us last season with a fantastic example of a frustrated striker who managed to be effective despite not scoring as often as he would have liked.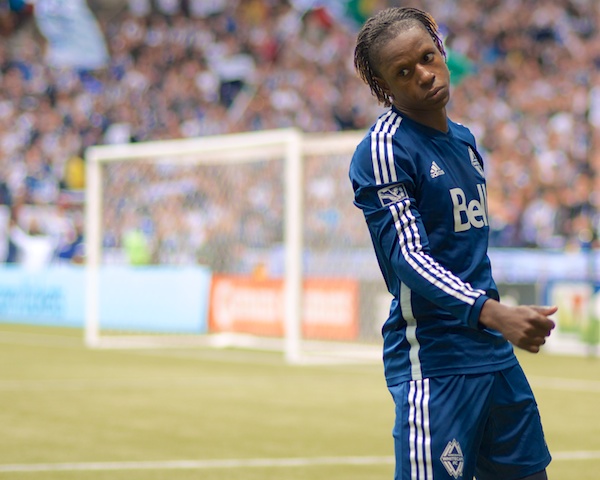 I really have nothing against Darren Mattocks as a person. He's probably a fine man overall, but when it comes to comporting one's self with professionalism and modesty, he still has a ways to go. I think he has a poor attitude and when he has appeared otherwise, he's been trying really hard not to have a poor attitude. I assert that the man in the infamous interview on Jamaican TV from three years ago was the same man in the Whitecaps dressing room this past season, and all seasons previous for that matter. Attitude aside, the bottom line is he has been a disappointment on the field more often than not, leading Robbo to essentially replace him with another divisive character, Blas Pérez.
And here's the thing about Blas Pérez: if you live in Vancouver, or in any other city in the MLS other than Dallas, you likely despise his attitude equally, as much if not more than that of Darren Mattocks. Pérez is the epitome of the "hate to play him, love to play with him" mantra often bandied about in professional sports. And let's not ignore the big difference between the two strikers: he can score, and he can score with regularity. If nothing else, at least Pérez won't be scoring against the Whitecaps.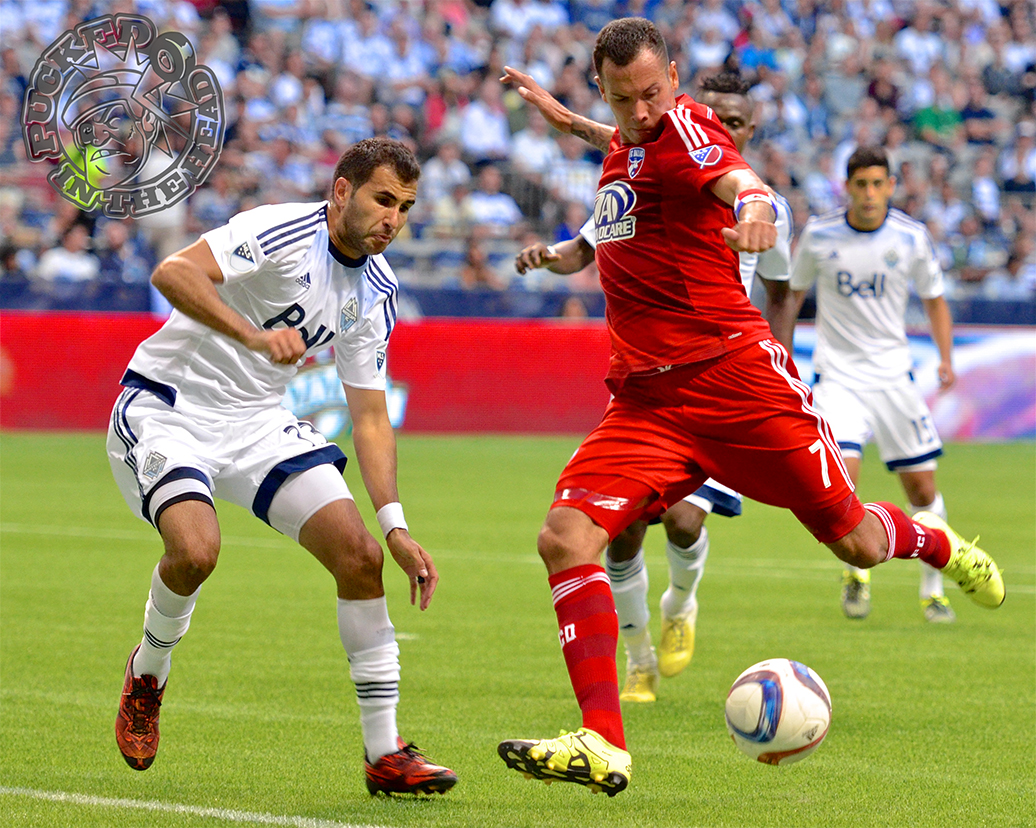 Now, you may maintain a keen dislike of Blas Pérez for his past spites, and that's fine. I understand. But let's look at this the same way that Carl does. This is business. Nothing is personal, emotions are secondary and differences, disagreements and disputes are to be set aside when encountered with a mutually beneficial business venture. This is the capitalist society we inhabit, and adding Pérez to the lineup is definitely a mutually beneficial decision.
I suggest we all sit back, relax, imbibe in a fresh pop and enjoy what will be the best Whitecaps season in their MLS tenure
Remember: this is Robbo's world. We just live in it.
Thank you, Carl