With the Vancouver Canucks just days away from training camp, players have slowly trickled into town. As they do, they're hitting the ice at UBC for informal team skates, like the one Pucked in the Head hit up for some photos last week.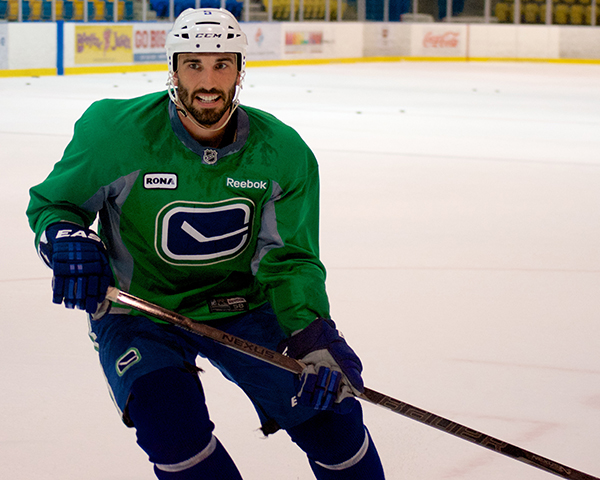 There's not much to report — Luongo had yet to hit YVR, and David Booth came in skating and left answering media questions about hunting. Other than that, all I have to say is hockey's back.
To wit, after the jump I've got something a little more tangible from the Vancouver Giants pre-season game at Bill Copeland Arena in Burnaby.
The Giants have a lot to answer for after last year's basement-dwelling debacle. This team likely won't challenge for the Memorial Cup, but with all the young talent entering the fray it can't possibly be as bad as it was. And let's be honest — teams who dominated the WHL last year are losing overage leaders and top-end talent to the AHL and NHL.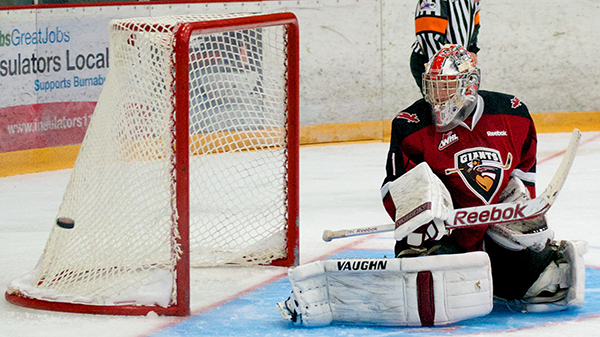 At Bill Copeland on Sunday, the Giants showed they're ready to start pushing the rock up that hill, Earning a 5–1 win over the visiting Kamloops Blazers. Longtime local fans must have thought it was the second coming of sorts, as 16-year-old Ty Ronning scored a goal and set up another in the win. The diminutive Ronning, son of diminutive Canucks legend Cliff, wears number 7 just like his father. He also jumps up in the play to pick off errant passes by opposition defensemen like dear old dad. It was exactly this latter family trait that gave the Giants some insurance in the third period, as he scored an unassisted goal over the blocker of veteran backup Taran Kozun to make it 3-1 homside.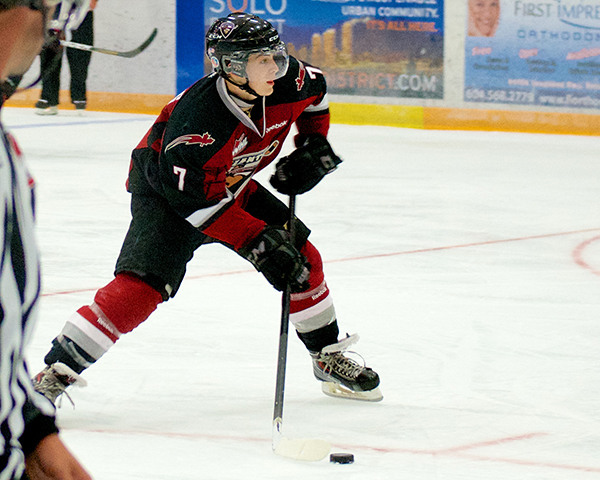 Scott Cooke, Joel Hamilton, Travis McEvoy and Blake Orban had the other goals for the victorious Giants. Three of those goals came on just seven shots in the third period to put the game out of reach. Defenseman Landon Cross was the only Blazer to find the back of the net despite numerous chances in tight, especially in the second period when Lee was the difference maker.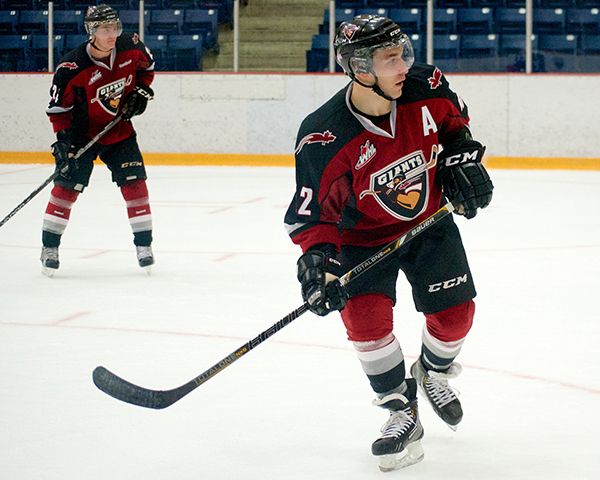 The next pre-season action for the Giants goes down September 14 at 1:35pm in Victoria, with their final home pre-season game the day after at 2pm at the Ladner Leisure Centre. They'll open their regular season at home smack dab in the middle of the Vancouver Table Hockey Extravaganza, with a 7:30 puck drop at the Coliseum against the dirty, rotten, stinkin' scoundrels from the provincial capital. No, the Giants won't go up against the BC Liberals — they'll play the Victoria Royals.
Here's a full season schedule. Bookmark it, folks.