At Fenway Park last week, the Mariners took the first game of three from the Red Sox. In doing so, they got a win against the best hitting team in the American League — and in fact in all of baseball. The Mariners are currently ranked second in the AL behind Boston, and fifth in the Major Leagues.
A year ago, if you'd told me I'd be able to write that paragraph this season, I would have laughed out loud. Now, in the Mariners' 40th season in the Major Leagues, I have the pleasure of doing so.
My editor, who continuously nags at me on Facebook about my lack of baseball writing, wondered… why. Why is this Mariners team hitting so well? How did Franklin Gutierrez hit two home runs and drive in six runs in that game? Why is Robinson Cano, recovered from offseason surgery, having such a great season? How has this team hit 101 home runs — and how is it that they're the only team in the Majors to have five players with double digits in the Home Run column? The answer, my friends: Edgar Martinez.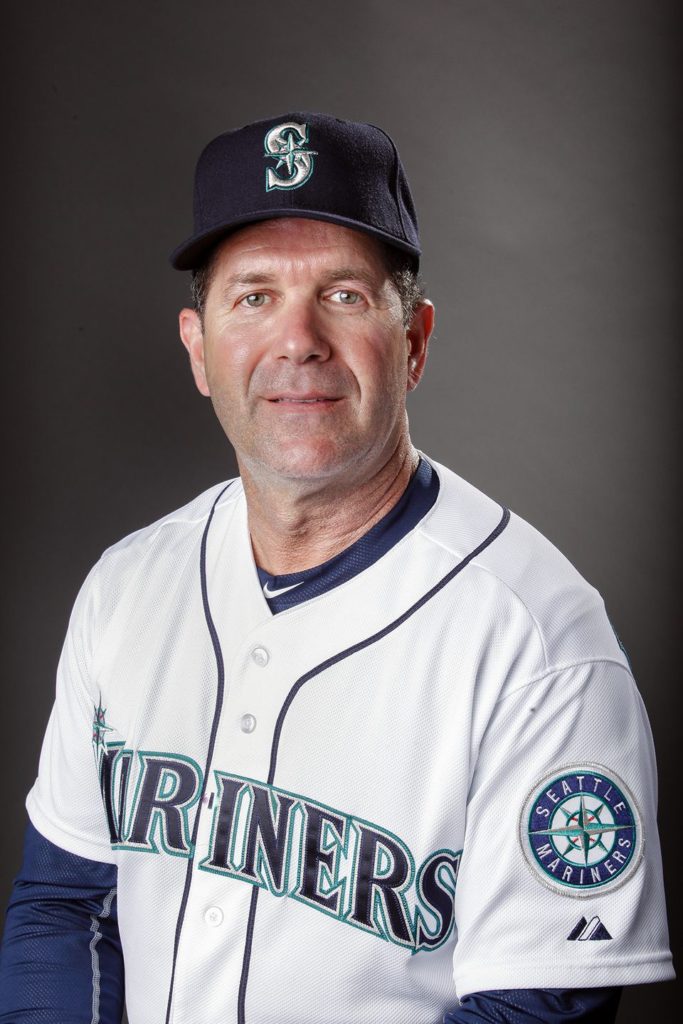 Who has Robinson Cano thanked repeatedly this season? Edgar Martinez. Who came on as hitting coach halfway through last season — and a Mariners team which had averaged 3.38 runs per game prior to his debut, averaged 4.53 runs per game the rest of the season? Edgar Martinez. Who is widely regarded as the best designated hitter in the history of the game, and a man who definitely deserves to be in the Hall of Fame? Edgar Martinez. Whose name is on the American League Designated Hitter annual award? Edgar Martinez.
Need another example of the difference Edgar has made with this team? Go back to a game against the "arch-rival" Padres on June 2nd, wherein the Mariners came back from the biggest deficit in franchise history, putting up 14 runs in 2 innings (no, that is not a typo) to get the win. Again, a year ago, this team would have rolled over and died. This year's team not only did not give up, it got hits from all over the lineup – 8 different Mariners had at least one hit in the game.
Here's one more: On June 8th, game #59, the Mariners scored their 300th run. Last year, they didn't hit 300 runs until July 9th, game #86. Or, to reframe it — the M's could be shutout 27 consecutive times and have the same number of runs going into game #87. That is an enormous, enormous difference in a single season.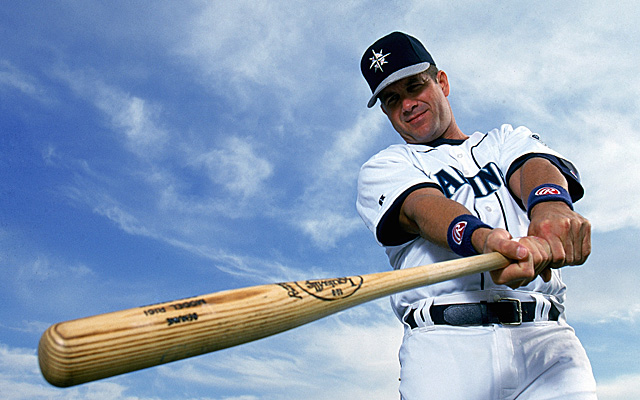 The role of the hitting coach has been debated for years in baseball fandom. Some would hold the hitting coach is just a waste of money, that Major League hitters already know what they're doing. Others hold the position is just a button a general manager can push when things go wrong — the first one to go is almost always the hitting coach, as that buys time for the head coach and general manager to try to figure things out.
Yet when you watch Edgar work with this Mariners team, or listen to the way they talk about him – and how quick they are to thank him, unprompted, in post-game interviews — it's clear there is more to at least *this* hitting coach than the cynical theories above. Robinson Cano talks about how Edgar keeps things positive, telling Cano "don't forget who you are". Edgar was always a patient hitter, and that patience, and preparation for each game and each pitcher, is an approach he uses with this Mariners team. And clearly it is having results.
This Mariners team is hurting right now, with Felix Hernandez and now Wade Miley on the disabled list. Several other starters are struggling with consistency, and as a result the bullpen is taxed. The Rangers are playing extremely well and leading the AL West. If the Mariners are going to catch the Rangers, they're going to need all the offence they can get — and every bit of help Edgar Martinez can give them.