Day one of the 2014 Great Northwest Showcase saw the UBC Thunderbirds earn a dramatic come-from-behind win over the seven-time NCAA Division 1 champions from the U of North Datoka. The Team Formerly Known as the Fighting Sioux, which features a dozen NHL draft picks, including World Junior Gold Medalist Rocco Grimaldi, is the first NCAA varsity team to play in BC since 1999*.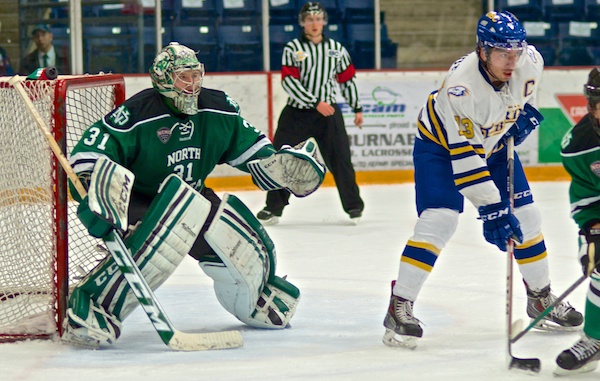 The game offered up solid goaltending at both ends of the ice. Sophomore Zane Gothberg, a 2010 draft pick of the Boston Bruins, made 22 saves on 25 shots for UND, while keepers Matt Hewitt and Steven Stanford teamed up to make 26 saves for UBC.
More after the jump.
The game went deep into the third period tied at 1–1. It looked like the visitors would pull out the win when junior forward Connor Gaarder chipped home a rebound with less than five minutes to play. UBC pushed for the equalizer, however, and sophomore Joe Antilla, a 6'2″, 210-pound forward who skated for the Kootenay Ice  of the WHL, pinballwizarded the puck behind Gothberg with 52 seconds left. In OT, that very same Joe Antilla fed the puck from the corner to third-year defenseman Jason Yee, who went top cheese for the win.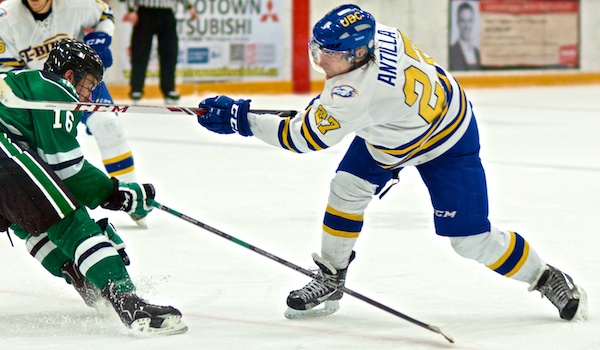 Prior to the UBC/UND game, the host SFU Clan started well against the Princeton Tigers, and trailed a close one 2-1 after forty minutes. The wheels came off in the third, however, and the NCAA visitors scored six unanswered goals for an 8–1 win.
Saturday January 4 sees UBC play Princeton at 4pm, while SFU hosts North Dakota in the marquee matchup at 7pm. Tickets start at ten bucks, so get there and you'll get to see ex-Canuck-turned-analyst Garry Valk — a Fighting Sioux alumnus himself — drop the puck for the late game.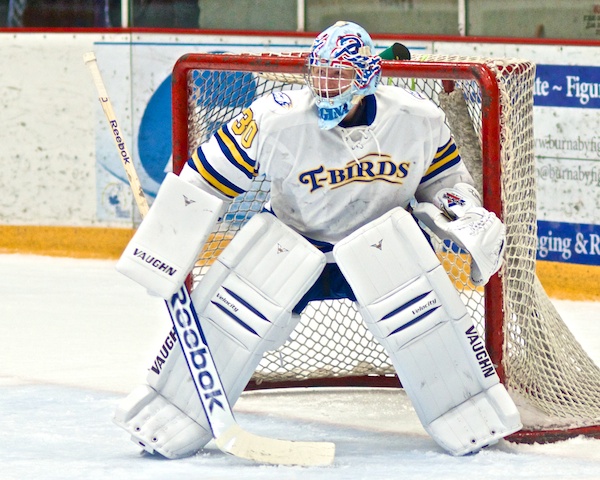 * Last year's Great Northwest Showcase featured the Okalahoma Sooners and Arizona State Sun Devils, both of which play in the NCAA but are nonetheless club squads, not varsity teams.