Most people don't really like wrinkles. They tend to be a byproduct of growing old and preliminary research has confirmed that aging has been linked to all sorts of health issues. And if they aren't representative of aging, they likely signify prolonged exposure to water, which, let's be honest, is the worst part of prolonged exposure to water.
Think about that last grocery receipt you threw out. It was garbage. Trash. Deemed unworthy to keep amongst your possessions, so you chucked it away. I'd wager that before you tossed it in the trash, you crumpled it up, rendering it into a ball of wrinkled rubbish to reinforce its uselessness.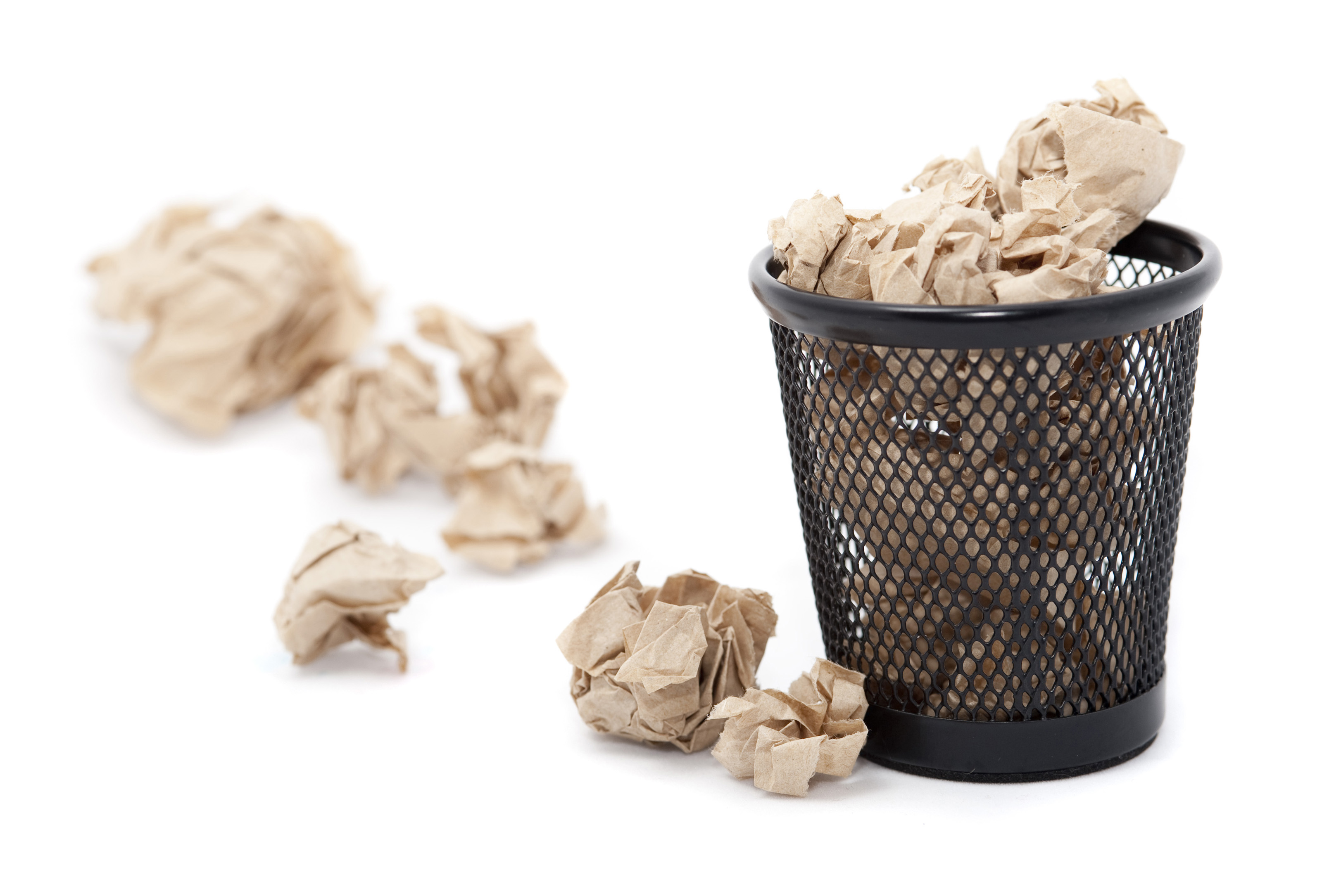 Wrinkled carpets are perilous tripping hazards.
Billions of dollars have been spent on developing wrinkle-reversing creams and wrinkle-resistant clothing, because that's how much we hate wrinkles.
But I'm here to tell you that wrinkles can be helpful. And when it comes to the Vancouver Whitecaps, an extra crease on their complexion might be just what the doctor ordered.
My argument here is two-fold. Let's start at fold number one.
Last year, according to the table below (graciously borrowed from Sporting KC's website), the Caps fielded the youngest team in MLS with an average age of 24.58 years.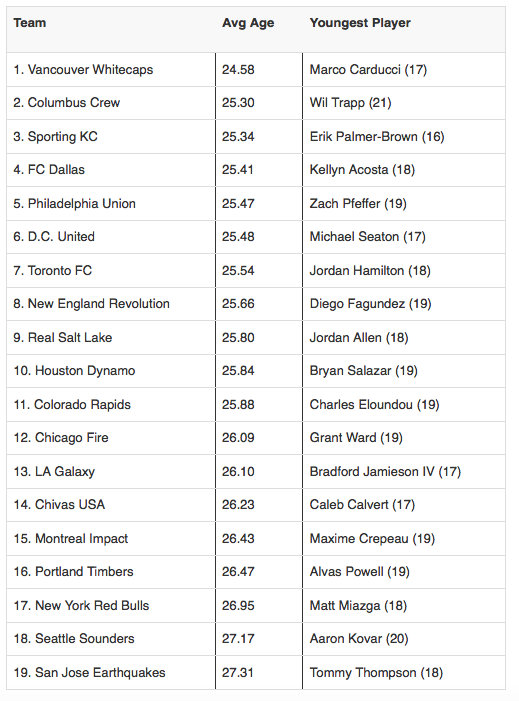 And while I couldn't dig up anything showing similar data of each MLS team for 2015, a pre-season posting by Farhan Devji on whitecapsfc.com states:
"Twenty of Vancouver's 28 MLS roster players were born in the 1990s. And no one was born before the 1980s. This is easily one of the youngest teams, if not the youngest, in MLS. The team's average age heading into the season is 23.7 years old."
If we consider that this year's incarnation of the Whitecaps actually shed .88 years off their roster from 2014, I'd wager that this is indeed the youngest team in Major League Soccer. Getting younger was a central objective of Carl Robinson's when he took over from Martin Rennie in 2014 and credit must be given to the man for succeeding. I found this table adequately displays the differing philosophies of the two skippers.
Youth, however, can be erratic and unpredictable, much like the performances put forth by the club of late. We likely haven't seen the anticipated growth from players like Kekuta Manneh and Gershon Koffie, which poses a problem when the other options on the bench are equally as fickle.
These stretches of uncertainty are when veterans earn their salaries – providing stability and leadership to a squad that may have lost its way a little bit. Robert Earnshaw is seemingly the man charged with that responsibility, perhaps its time he is given the opportunity to accomplish just that.
Which brings me to fold number two.
Perhaps in an effort to provide stability for his young team, Carl Robinson has been wary to stray from his beloved 4-2-3-1 formation, despite difficulty conjuring up goals. It may be time to install another wrinkle in the Whitecaps' tactics.
Octavio Rivero is often the man at the top of the Whitecaps' diamond and after scoring five goals in his first six MLS games, has seen his production drop off. The Uruguayan striker is often left isolated and defenders have adapted to the one-man attack.
Cristian Techera has created well and provided a spark of late, working his way forward to present another option for his teammates up high. The aforementioned Robert Earnshaw could also slot in beside Rivero, should the manager relent and decide to add another striker to his formation. With a compressed schedule and some serious travel upcoming, Robinson et al. may have little choice but to expand the Whitecaps' playbook as he is forced to intermittently rest some of his regulars.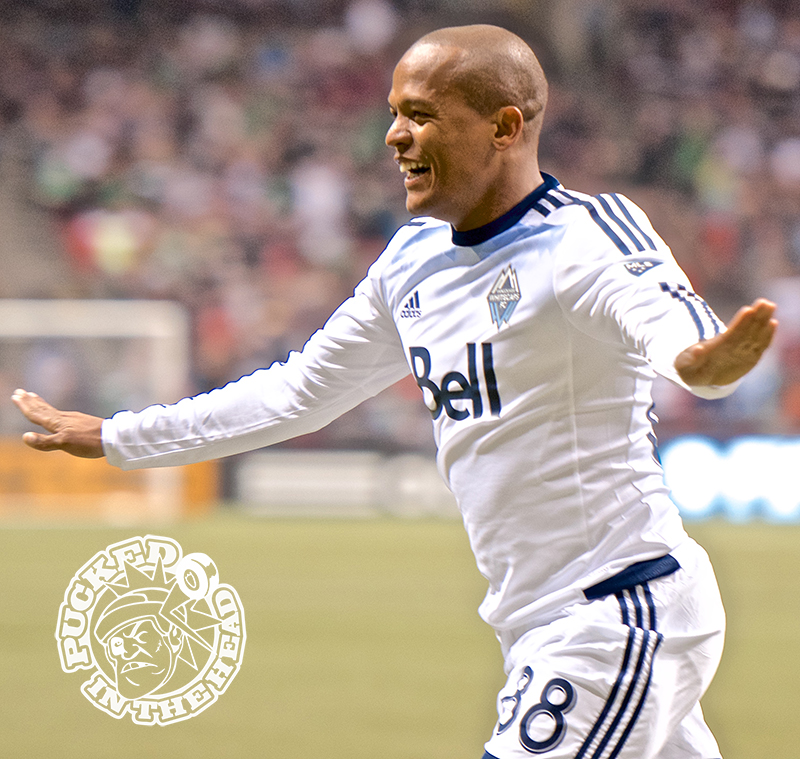 Despite all of this, the Whitecaps have cobbled together an extremely successful season to date results-wise. And while one could debate the sustainability of these positive results considering we have seen the best and worst from this club recently, let's just leave the folds at two.
We wouldn't want to get too wrinkly.