The Whitecaps' offseason of upheaval continues amid reports the club's MVP, Camilo, is leaving for greener pastures and paycheques in Mexico. The only problem is, according to the Whitecaps, this isn't even a possibility considering the Brazilian is still under contract with the team through 2014.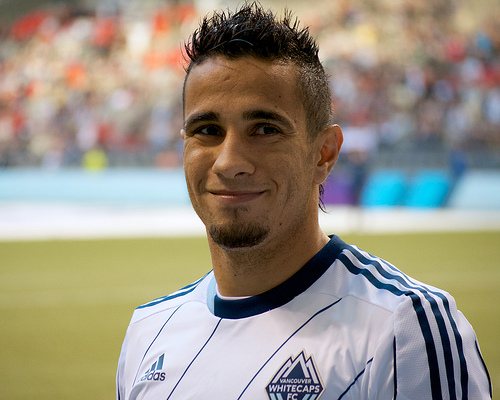 Adolfo Rios, chairman of Querétaro FC, contradicted this assertion on January 2nd, telling a website that Camilo's reps at FootballBrazil had informed him the reigning MLS Golden Boot winner was a free agent.
According to Vancouver's front office, Whitecaps FC officially picked up their option on Camilo's contract in November and thusly, Querétaro would be obliged to negotiate a transfer fee for Camilo.
As Marc Weber outlined in his column this weekend, we have seen this act before, circa 2012. Same cast of characters, same tactics and most likely, the same result. This time, however, Camilo has undoubtedly proven himself as the Caps best player.
It's a ridiculously juvenile approach to requesting a pay raise, especially for an agency that states on its website that it is "(a) company based on relationships, friendships, transparency." Interestingly, the transparent agency and the player it represents have remained unabashedly opaque and remarkably silent throughout the saga.
The fact of the matter is, if it's money the striker is after (and it is), it's money the striker shall get. The Whitecaps don't have much choice. Rare is the 20+ goal scorer and rarer still is a team that depends on a single player as much as the Whitecaps do Camilo.
They won't let him go, but only because they can't – the money earned in a transfer deal could be put to good use here. Which is as much a reflection on the state of the club and its stable of players as it is on Camilo and his talent.

It's possible that young striker Kekuta Manneh will take a step forward, Kenny Miller will remain healthy and Darren Mattocks will pull his head out of his ass and put forward a decent effort. Sure. It's possible.
It's asking a lot of a 19-year-old to replace a team MVP in only his second season with the team, or ask an aging Scottish international to remain fully committed to a club with a contract that expires halfway through the season.
And Mattocks? Well, he's a work in progress. I believe he will benefit most from the coaching change – but that remains to be seen. Regardless of a much-needed attitude adjustment, the truth is Mattocks has shown his conversion ratio leaves much to be desired and cannot be depended upon to score at a consistent rate.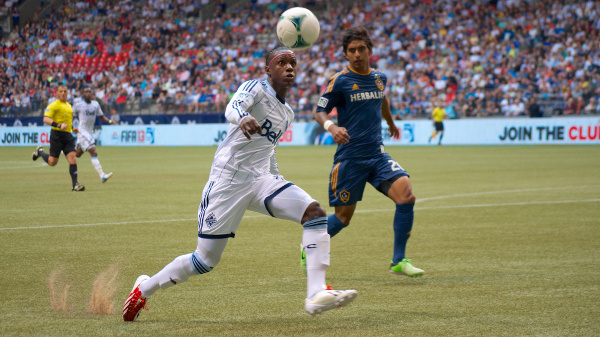 Is it also worth taking that risk when you've come off a disappointing season and installed a(nother) new head coach? After being passed over by their top candidates for the coaching position, the club's public perception can ill afford exile by their best player.
Let us not forget that only six months ago Camilo was talking about playing for Canada internationally and heaping praise on the city. That suggests that he has no real desire in playing elsewhere as long as the paycheque here meets his threshold.
I don't like it, and I hate to say it: Camilo is worth both the headache and the money, so pay the man.
But save enough for a bottle of Advil.