The Whitecaps' goal parade continued on Saturday as they poured in four against Western Conference foes Real Salt Lake. The four-spot gives them ten goals for over their last three games while only surrendering a single goal against in the same time frame.
It was another victory in a game that would have likely offered up a serving of humble pie in years past – Caps fans have become accustomed to never taking "guaranteed win night" for granted much like Dennis Skulsky and the BC Lions – bringing about the notion (for me anyways) that this team is exceeding expectations.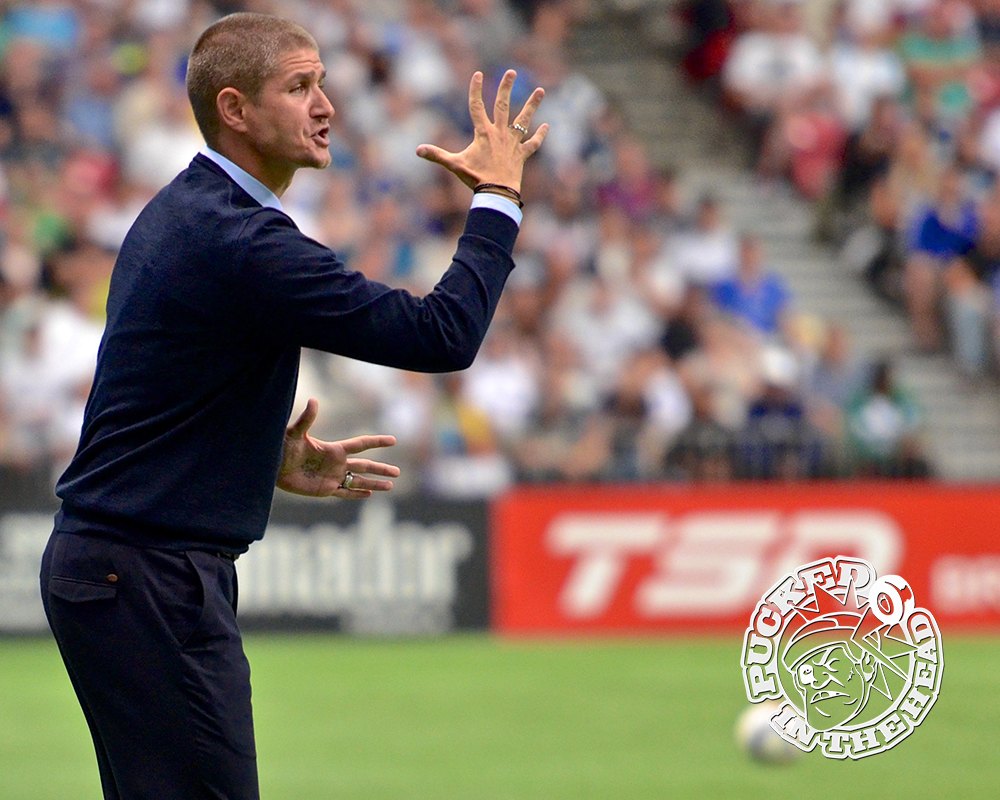 For certain this team has suffered some authentic disappointment season (see June 3, May 23), but on the whole, the squad has taken steps towards becoming the "professional team" all franchises aspire to be. That is, winning games you should and managing to earn results in many that you shouldn't.
But is this what we had envisioned for the 2015 Whitecaps coming into the MLS season? Let us spew a few words about that.
If you listen to our podcast on even a semi-regular basis (thanks, by the way), you'll know that I'm not a staunch believer in the Vancouver Whitecaps this season. Please allow me to clarify: this team is a playoff team. This team is one that is capable of hosting its first MLS playoff match. This team is one that is capable of winning said playoff match. This team is not one that will bring home the Supporters' Shield as the top team during the MLS regular season. This team is not one that will challenge for the MLS Cup.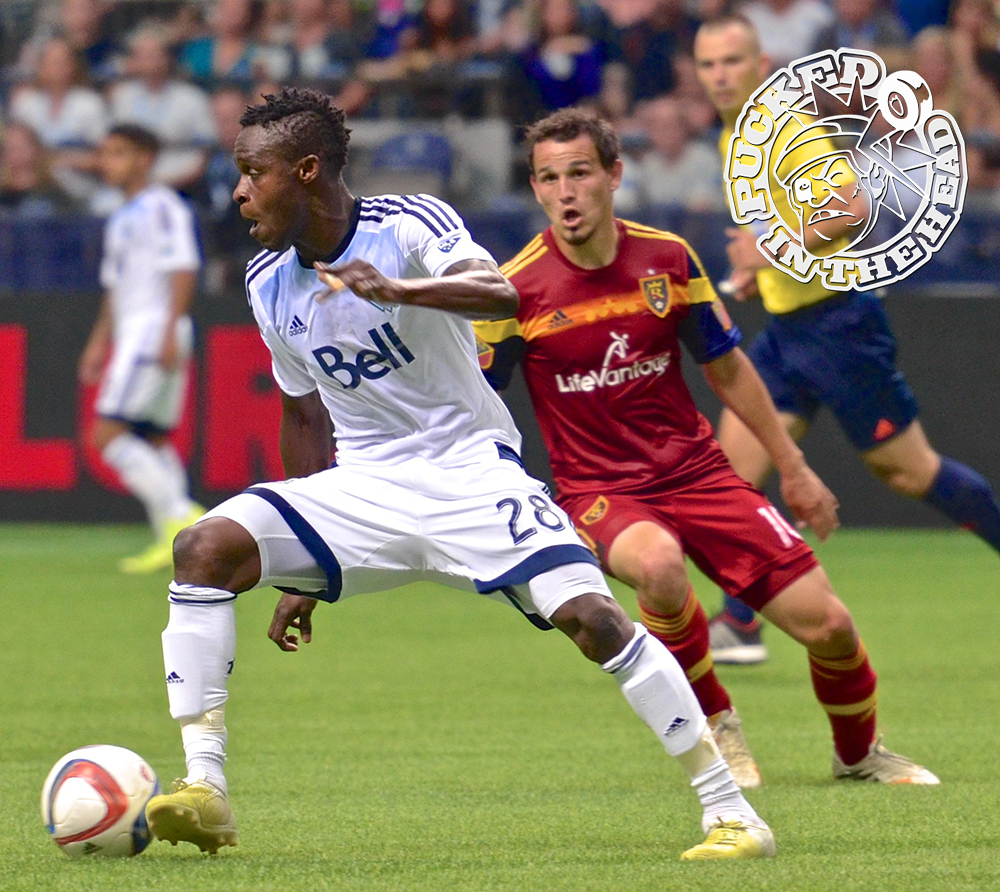 And let me be the first to tell you that I totally accept the fact that I may be entirely incorrect about all of it. Wouldn't that be exciting?
Coming into the campaign, the Whitecaps were regarded as a legitimate offensive threat. Pedro Morales had had a season to acclimatize to MLS and a full off-season to rest up for the first time in two years. The addition of Octavio Rivero finally delivered the out and out striker that the Caps had been attempting to unearth  unsuccessfully from within throughout the 2014 season. Kekuta Manneh had another year of experience under his miniscule waistband. Kendall Waston and his much larger waistband looked to be arguably the first proficient set piece target the Whitecaps had ever had since joining MLS.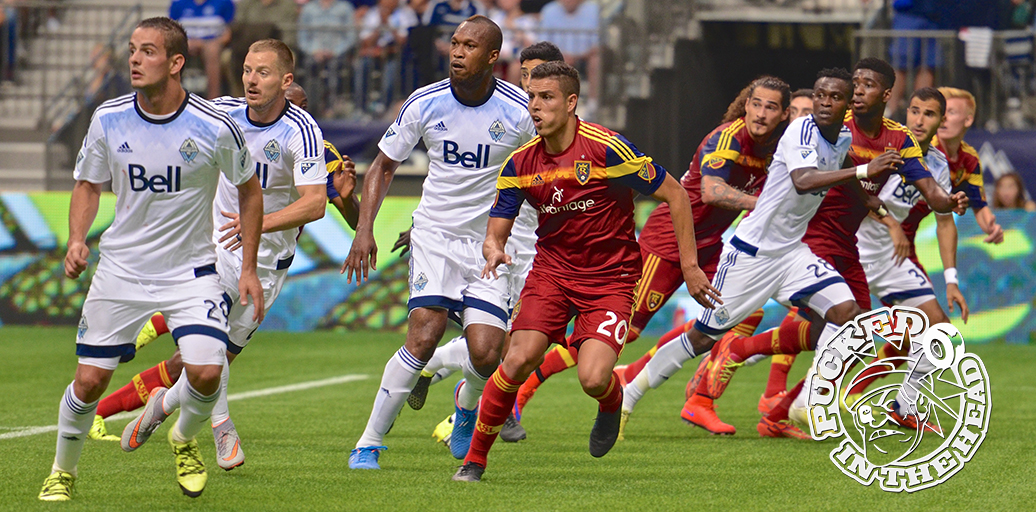 Meanwhile, questions abounded regarding their defensive core.
Steven Beitashour and Kendall Waston were the two mainstays on the backline who were ostensibly penned back into their regular positions.
Beside Waston, stalwart centerback Andy O'Brien was left out of coach Carl Robinson's future plans. In his place came one of Pa Modou-Kah, an MLS veteran with an unsettled record of defensive capabilities, or Diego Rodriguez, a little known Uruguayan acquired on a season-long loan. Tim Parker, at that time, was nothing more than a draft pick with a bright future.
At left back, young Canadian Sam Adekugbe was seemingly the heir apparent to Jordan Harvey, the steady defender who had seen regular minutes at the position since his arriving to the club in 2011.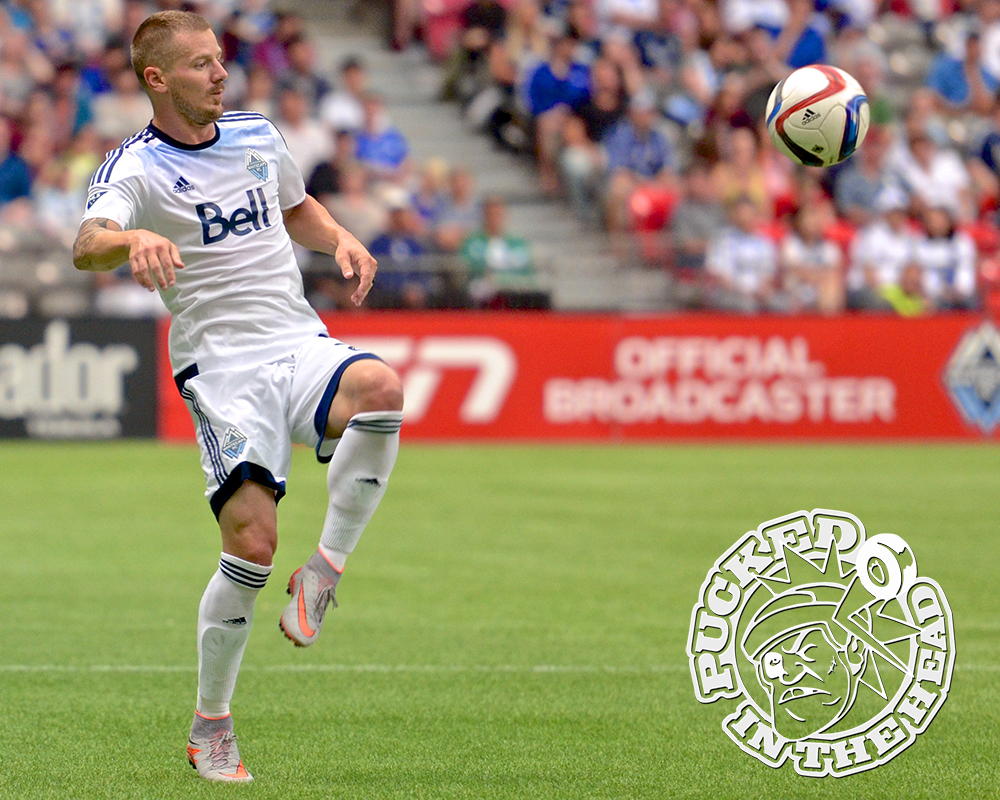 Yet here we sit in the month of August, watching a team with the lowest goals against in the league that, prior to the last few weeks, has struggled to finish their chances.
Kah and Harvey, who solidified their starting roles after injuries to both Rodriguez and Adekugbe, have given coach Carl Robinson some quality minutes, especially over the past few matches where they've provided some serious offensive punch. Kah, with three goals in the past two matches, and Harvey, who controlled the left side of the field and chipped in with an assist against RSL, have to be considered two of the Caps unsung heroes this season.
And after exceeding defensive expectations through the first six months of the campaign, the team finally seems capable of living up to the offensive outlook bestowed upon them coming into the 2015 season. With their goal outburst in August, the Caps have climbed into the league's top five in goals scored. Formidable.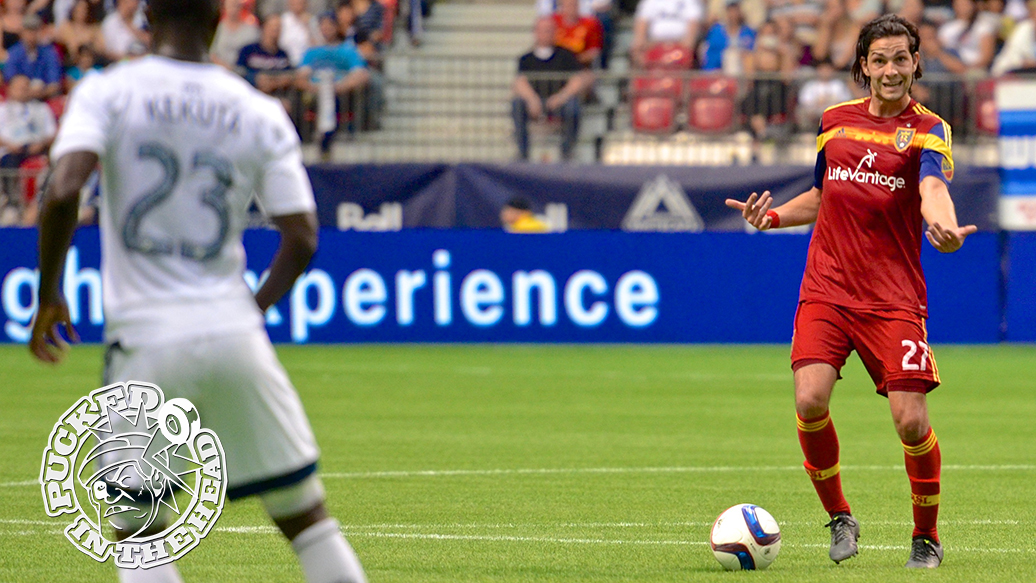 At this point in the season, most teams probably have a pretty good feel regarding the quality of their club. They know their warts, their strengths and their pitfalls. But this Whitecaps team is certainly different – still learning, still improving and still finding their balance.
And for their opponents in the MLS Western Conference, all of whom are looking up at the mighty Caps, that can only be bad news.