Say what you will, but you can't complain that the Whitecaps have been idle this off-season. After acquiring Japanese striker Masato Kudo and Costa Rican midfielder Christian Bolaños, the Caps went out and landed… Blas Pérez?!?!?
The man people love to hate is on his way to Tuscon to suit up for the blue and white in some early pre-season matches. In case you don't remember, this is the guy who elbowed Jordan Harvey in the head, drew fouls on Kendall Waston with blatant dives, and got under the skin of Pa Madou Kah. Still not convinced? His twitter handle is @superraton7, for crying out loud — that's just Spanish for, you guessed it, Super Rat 7.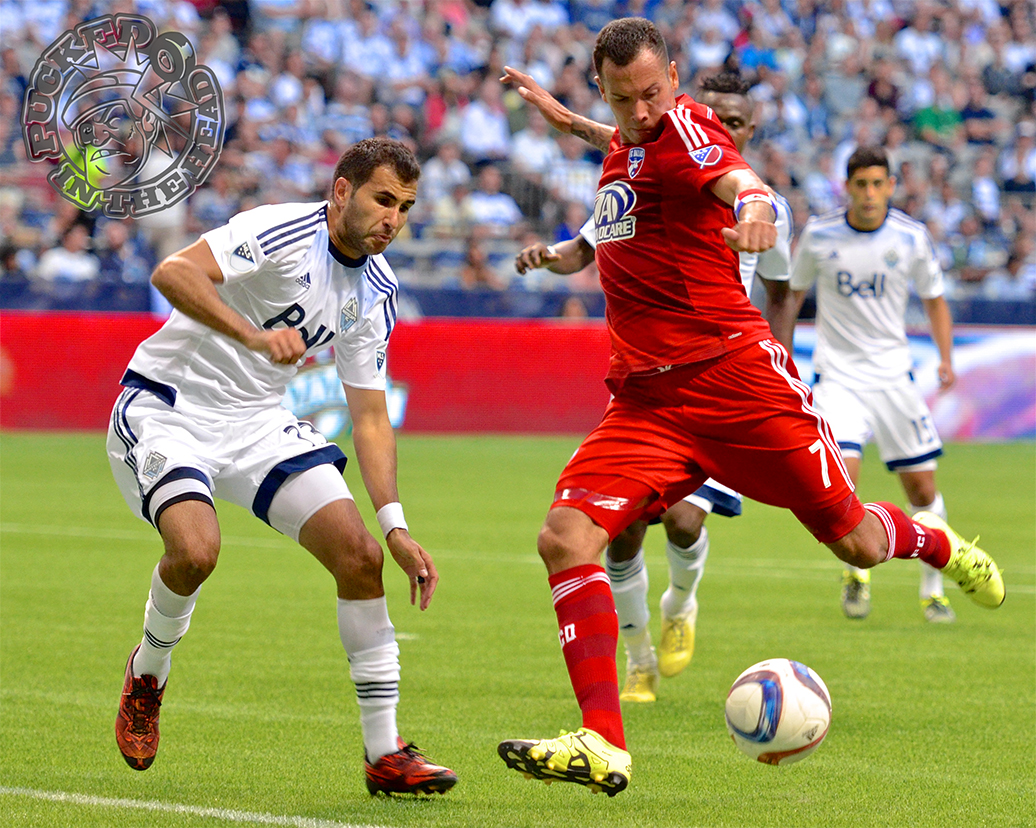 Pérez inspires, shall we say, extreme reactions:
For
If @superraton7 does sign with us I will welcome him with open arms. #VWFC

— Mufasa Jarju (@SpanceCAPS) February 2, 2016
People not excited to add @superraton7 need to give their head a shake. #VWFC #WhitecapsFC

— 203-1-4 (@cjblasius) February 2, 2016
Muy contento con la noticia @superraton7!!! Exitos por alla mi bro! #NewWhiteCapsFan

— Rafa Zevallos (@rafazevallos) February 2, 2016
@superraton7 If you come here, you'll love it & the fans will embrace you!! ….just no diving!!

— Henry Amaral (@HBA11) February 2, 2016
Against
@Finn_aka_Jeremy I think Perez probably falls over in the grocery store. In the park. While working out. At the movies.

— Glenn White (@justicar) February 3, 2016
@mpacific @meddocle I despise Blas Perez. I did a happy dance when I heard he was leaving the league.

— Alex Staller (@StallerAlex) February 3, 2016
The fact is, Blas Pérez has scored at a respectable clip during his MLS tenure, netting 37 goals in 103 appearances for FC Dallas. Yes, he is renowned for diving, and for no shortage of dirty play in tight against defenders, but advantages threefold exist in having him in Whitecaps colours:
1) If he's not scoring against the Whitecaps, which he has been known to do, maybe, just maybe he'll be scoring for them. David Ousted, for one, will be mighty happy to hear that.

2) Carl Robinson doesn't go in for simulation, and no doubt will do his best to limit the bullshit.
3) Who's to say the Whitecaps might just need a little side of nasty on the roster now and again. Waston can't get all the yellow cards, can he?
Love him or hate him — and there are plenty of people who do the latter round these parts — the addition of Blas Pérez makes the Whitecaps a better team. Who knows, if we see the goat horns ten or fifteen times this season, maybe even the Southsiders might come around and like Super Rat.
In closing, let me quote soccer poet Russell Arbuthnot:
"If nothing else, [the addition of] Pérez signifies the end of the Darren Mattocks experiment, which is a good enough return for me."