Until tonight, this year's Vancouver Canucks have been fairly predictable. They won three straight against the barrels of tar sands waste that are the Calgary Flames and Edmonton Oilers, then lost in dramatic fashion to legitimate NHL franchises from Tampa Bay and Dallas.
So what could we expect in St Louis against a Blues franchise many are picking to challenge for the Central Division this year?  Could the Canucks, unanimously christened a one-line team by pundits and fans alike, leapfrog the Blues stifling defense to take two points out of Mound City?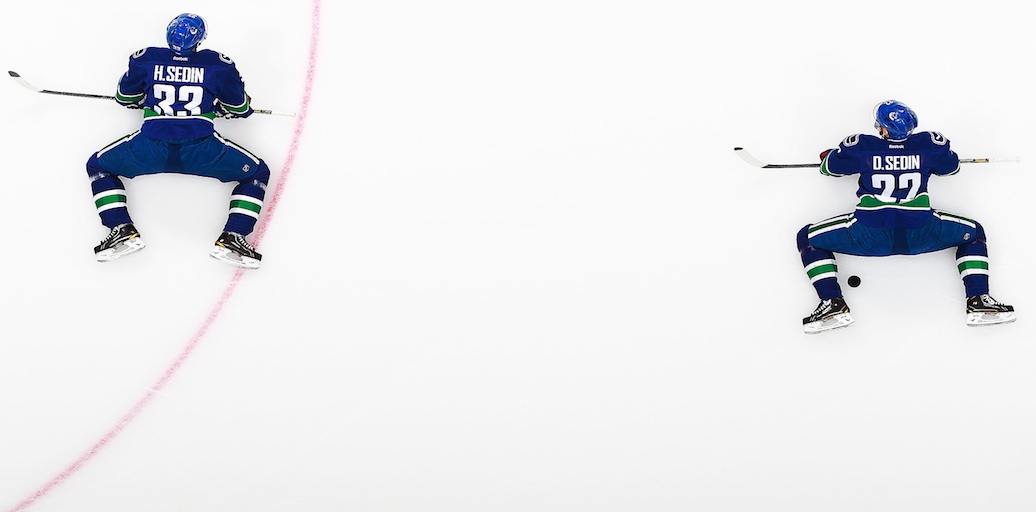 It turns out that the Canucks have a surprisingly good record against the Blues over the past couple of seasons. Last year, in a schedule full of lowlights and reddened bottoms, Vancouver somehow swept the season series against St Louis — this despite the Blues garnering 111 points, a full 28 more than the Canucks. Given those three wins last year, Thursday's 4-1 win under the Arch perhaps shouldn't come as the biggest surprise of the night. (That honour I'd give to the Flames racking up their fifth win already.)
We at Pucked in the Head go through all five goals in game six of this young season.
Continue reading Canucks silence the Blues: a goal-by-goal breakdown →