The Vancouver Whitecaps had an opportunity to solidify their playoff hopes on Saturday, but chose to soil the sheets instead. A middling first half was followed by a disastrous second; the forward corps showed little imagination, the back line stumbled and fell apart, and keeper David Ousted failed to make big saves for the team to rally around.
Coach Carl Robinson keeps talking about the youth of this Whitecaps team. "We're a young team," he's fond of saying. When young teams win, as Vancouver did 4-3 against this same Portland in June, it's a wonder to behold. When young teams lose, however, it's also a spectacle.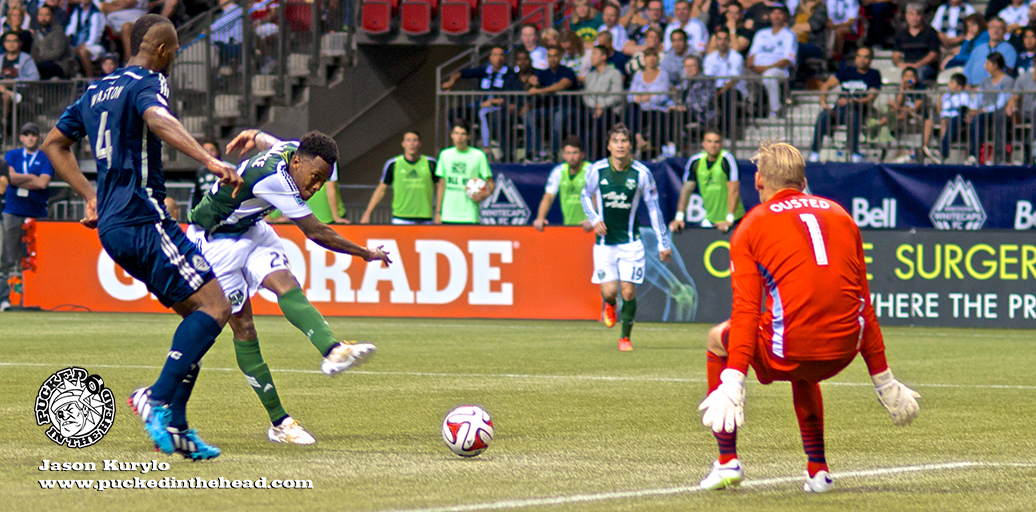 The Whitecaps generated a total of four legitimate chances in a game against one of the worst defensive teams in the Western Conference this season. Pedro Morales and Kendall Waston put headers over the bar early in the game, and Mauro Rosales sailed a right-footed strike two yards wide from ten yards out. Only Darren Mattocks forced Timbers keeper Donovan Ricketts to make a save of note, in a game that would have put Vancouver four points clear in the playoff race with nine games remaining.
Putting up bagels is getting to be a bit of a habit — they've been kept off the score sheet three games running and four games out of five; the Caps have just eight goals for in their last twelve games— but this is the first time in recent memory such a drought has been accompanied by the defensive lapses of a high school rep squad playing two leagues above their age group.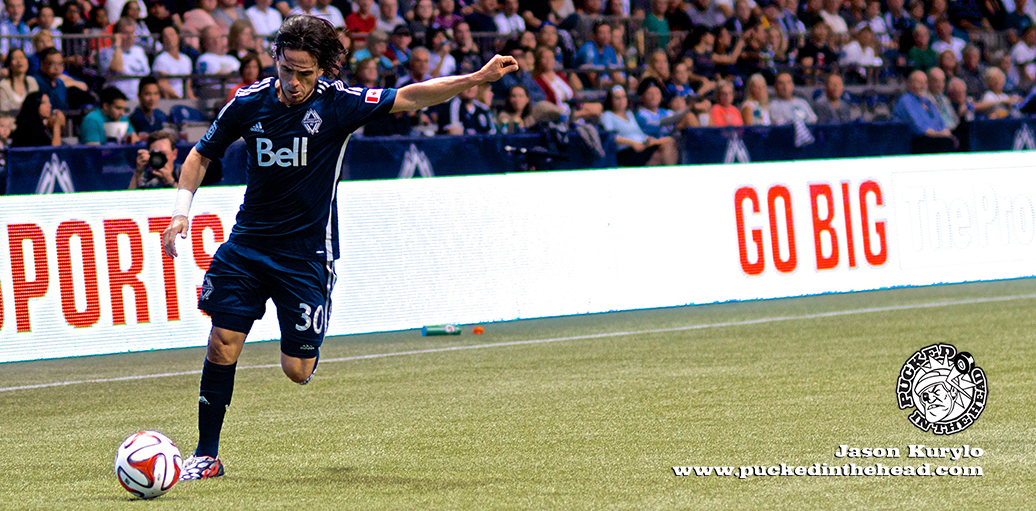 After a spiritless 0-0 draw against the hapless Chivas USA squad, the Vancouver Whitecaps FC have now been outscored by a combined five goals to nil in back-to-back losses against the LA Galaxy and Portland Timbers.
The loss against the Galaxy was disheartening but expected — Vancouver has never had much success at StubHub. Saturday's second half collapse against a team below them in the standings, however, was unforgivable.
The first Portland goal, a deft whisper of a header by Alvas Powell five minutes into the second half, was made possible by a trio of defensive mixups; Waston made a weak challenge on Fenendo Adi, who calmly moved the ball wide to Diego Valeri. Unchecked, Valeri had a simple task to cross the ball in at chest height. Powell, unmarked as well — see a pattern here? — kissed the ball past a startled Ousted.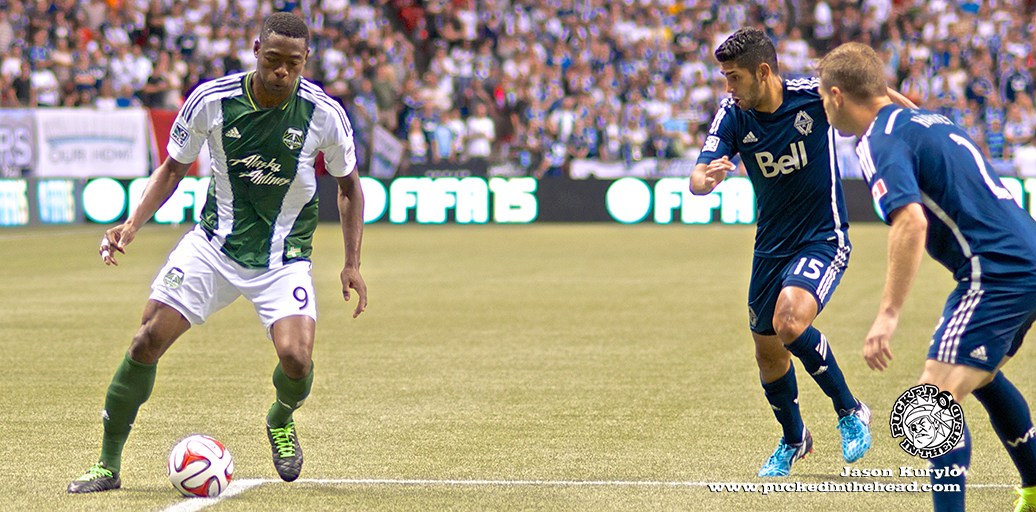 The Timbers scored again in the 75th minute when Waston tripped over his own feet in the 18-yard box. (The newcomer hit the deck on a number of occasions in his first start as a Whitecap, calling to question his experience on artificial turf.) He blocked Andy O'Brien from moving forward, allowing Maximilliano Urruti to unload a rocket crossbar down from 15 yards out.
Just four minutes later, Darlington Nagbe shamed Matías Laba before knifing a lovely pass into the area; Rodney Wallace one-timed a left-footed shot under Ousted. The third goal made this the worst home loss since a 4-0 drubbing against the league champion LA Galaxy in 2011.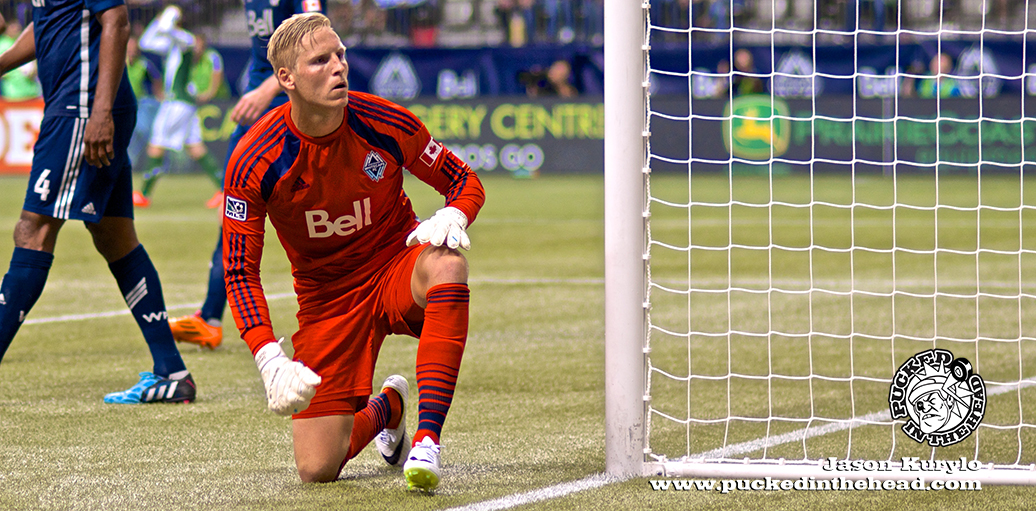 The Caps keeper might not be at fault for any of the three goals he allowed this night — nay, the defense in front of him was sloppy at best — but David Ousted has rarely come up with the big saves necessary to bind a fragile team together this season. If he gets a finger on Urruti's high flyer, the Caps sit at 1-0 and still have 15 minutes to gain an equalizing goal. If he goes full starfish to get a shinpad on Wallace's strike, the team is saved the disgrace of an embarrassing result, and merely suffers a loss.
To paraphrase Coach Robbo, it matters not if you lose 1-0 or 3-0; Ousted can't be blamed if his team can't score. If they do start to hit the back of the net once in a while, however, at some point the keeper is going to have to stop the ball.