Robert Earnshaw was on the pitch at BC Place for less than four minutes before he found himself on the receiving end of a brilliant touch pass from El Capitán Pedro Morales. Keeper Adam Kwarasey charged out to challenge, and Earnshaw used his first touch as a Vancouver Whitecap to chip the ball over him  into the back of the net. He celebrated thusly: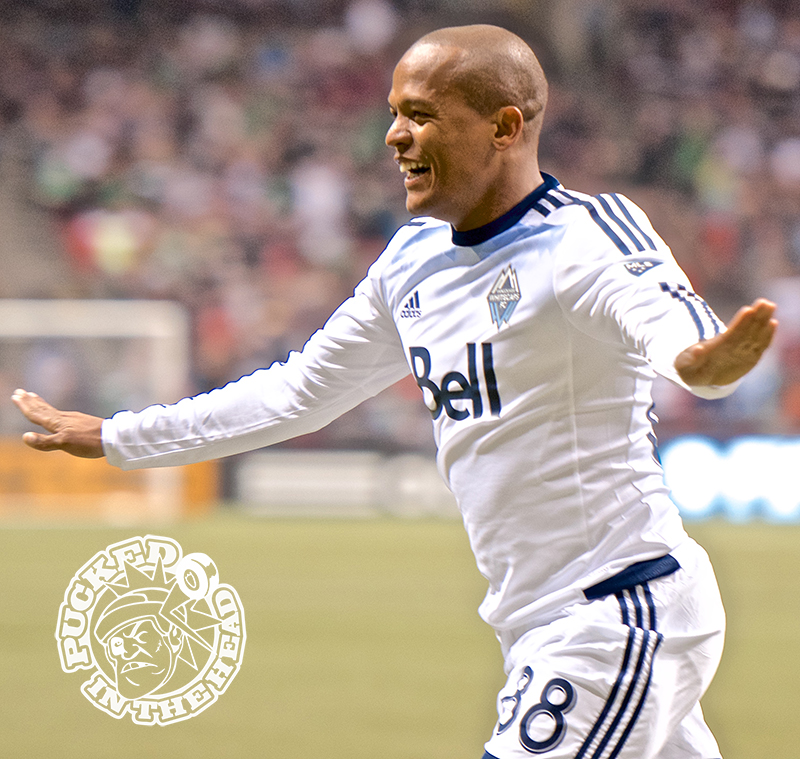 It wasn't the first time he'd scored in his first appearance with a team. Earnshaw scored in his first game with the Chicago Fire last year, and potted a pair of goals in his home debut with dirty, rotten, stinkin' Toronto FC two seasons ago. (It should be noted that Saturday's game-winner was Earnshaw's first-ever at BC Place — he was held scoreless in his MLS debut two seasons ago when the Caps blanked Toronto 1-0, a game in which he started and played 85 minutes.)
At 5'8″ and just 160 pounds, he's not likely to overpower defenders like Nat Borchers or that bloody ginger beard of his. But holy hamhocks, can this guy boot a ball into a soccer net. Earnshaw now has a dozen goals in 32 MLS appearances. That'd be a fair clip for a hockey player, but in soccer, them's all-star numbers. Don't just take my word for it; the MLS website, for all its warts and biases, usually gives us stats pretty straight up, and it tells us, "[Earnshaw has recorded] a hat-trick in every professional division in England, including the FA Cup and League Cup competitions as well as internationally for Wales."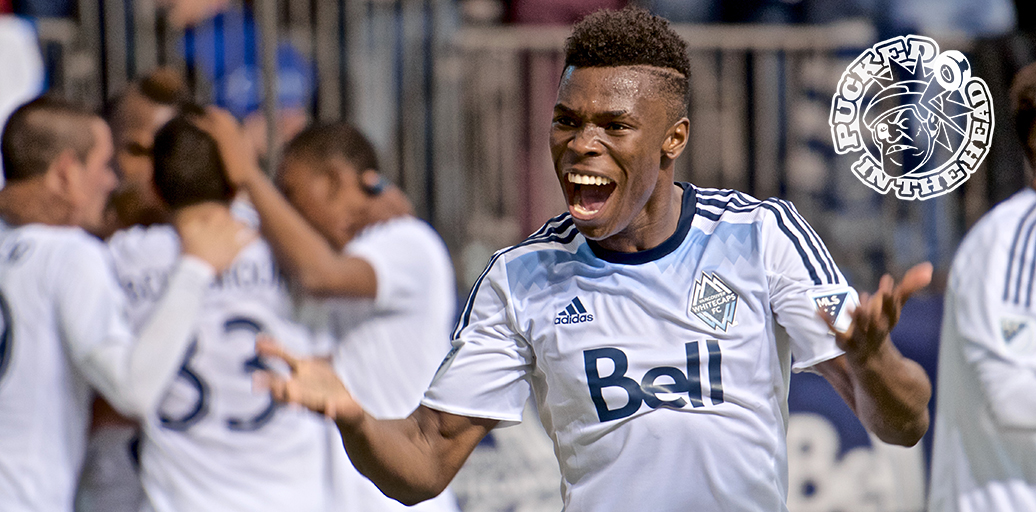 "I knew he'd get one chance," said Coach Carl Robinson after the match, happy to steal three points in a game where his squad was badly outplayed by the opposition. "I know what Ernie can do, what kind of touch he has with the ball, so I just told him to take the chance when it came. I'm glad he did."
Chances are the Welshman will do it again. Earnshaw now has 217 goals for clubs in England, Scotland, Israel, the US, and Canada, as well as the Welsh international side.
"It's always exciting, especially in a debut," Earnshaw said after the match, saying that even after 18 years of playing professionally, he's still overwhelmed with emotion when he scores. "The feeling of when the ball hits the net, oh my God, it's the best. The best."
Here's a video for your highlight-watchin' pleasure: