The Vancouver Giants opened the 2014-15 with a perfect September, taking a pair of wins off the rival Victoria Royals and beating the Portland Winterhawks for the first time in nine tries. Not since 2007 have the Giants gone three-and-oh to start the season — that year, in defense of their Memorial Cup win the previous spring, they won four straight off the hop, and won the BC Division by a country mile before dropping a disappointing second-round series to the Spokane Chiefs.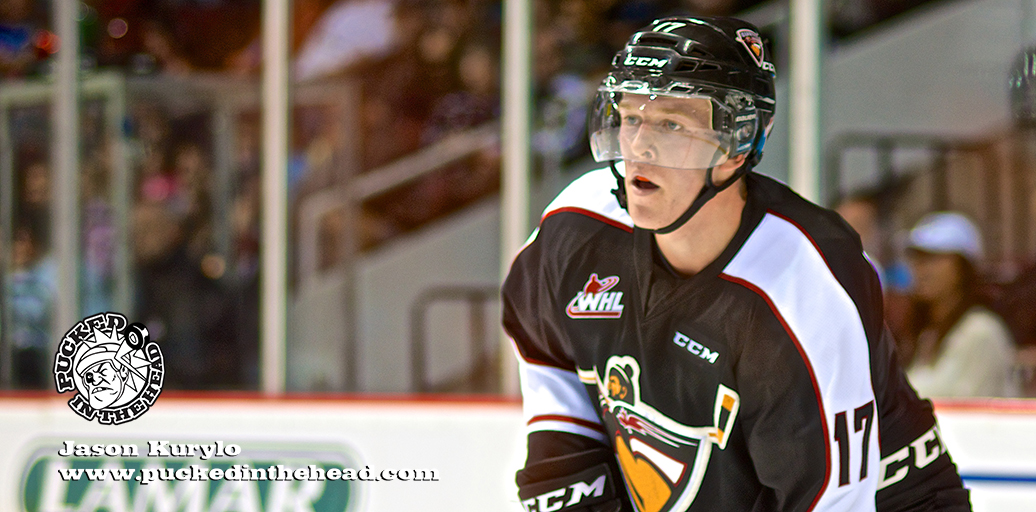 New coach Troy G Ward, late of the Abbotsford Heat, has the G-men playing a smart, aggressive game. Like most junior teams, Vancouver had a couple of their top players — in this case, leading scorer Jackson Houck and top D-man Mason Geertsen — out of the lineup as they attended NHL training camps. Even so, the Giants have played without panic, coming from behind in all three games for the perfect record.
Rookie Tyler Benson, listed at an even six feet tall, is playing bigger and faster than last season, which saw him skate in seven WHL games as an underage player. He has already made an impact, scoring twice and pressuring opposition defensemen just about every time he's stepped on the ice. His goal against the Portland Winterhawks was a thing of beauty, as he scampered past blueliner Layne Viveiros off a face-off in the Giants zone, skated the length of the ice alone, and coolly backhanded the puck past Adin Hill. As you watch Benson shred it up this season, keep in mind that this kid is just 16 years old.