After years of finding new and shocking ways to lose the Canadian Championship, the Vancouver Whitecaps played a statement game in the second leg of the 2015 final, and — finally — won the damned thing.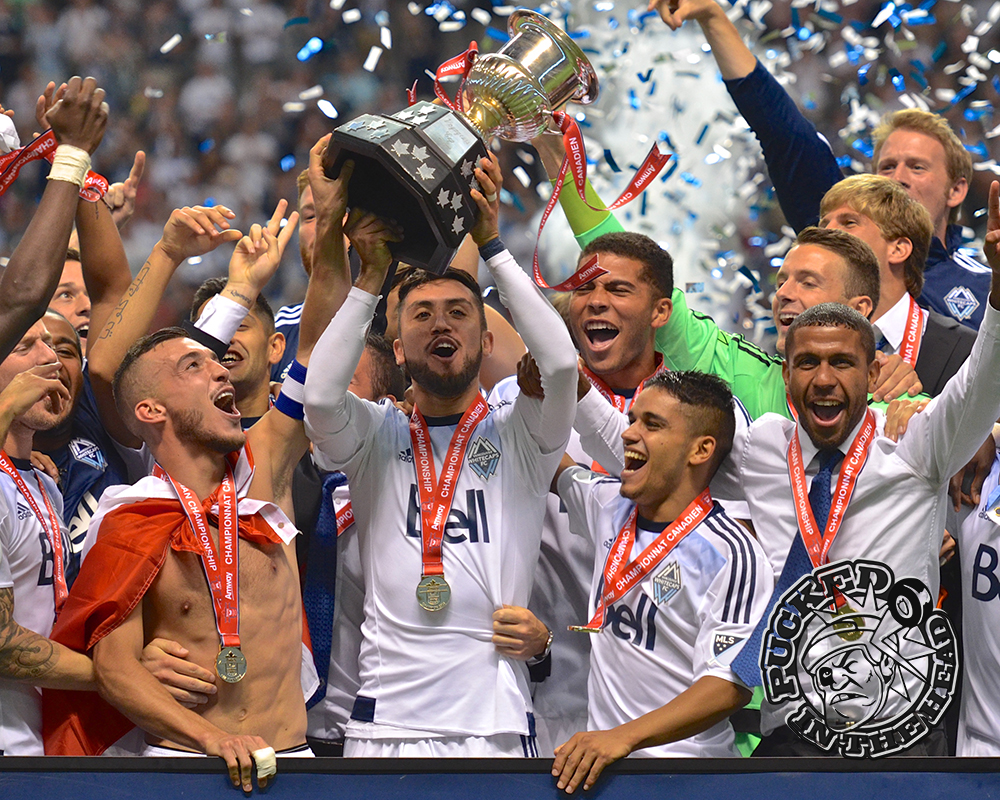 No penalty kicks, no extra time, no aggregate gaffes, no games halted for bad weather. Just solid play from first and second squad players alike.
Octavio Rivero opened the scoring midway through the first half when he got his foot on a ball that Cristian Techera had already rolled to the very goal line. It was his first goal from the run of play since Middle Earth was a relevant pop culture reference, and turned out to be the tournament-winning goal. It seems only fair; if Techera hadn't back heeled that wonderful ball from Kekuta Manneh against FC Dallas just four days ago, it would have landed at Rivero's feet in that exact same spot. Tit for tat, I always say.
Rivero owes Techera a steak dinner after nicking his goal. #VWFC take a 1-nil lead in the 41st min. #CanChamp

— Jason Kurylo (@PuckedInTheHead) August 27, 2015
Tim Parker headed home a Pedro Morales corner in the second half to double the lead. Given the team's collapse in Montreal a fortnight earlier — when a late 2-nil scoreline became a 2-2 draw in mere minutes — many of the 19,000-plus fans at BC Place were more nervous up by a brace than they had been when the lead was just one. However, between Parker and Kendall Waston, backed up by a committed David Ousted, two goals was more than enough to seal the deal this time round.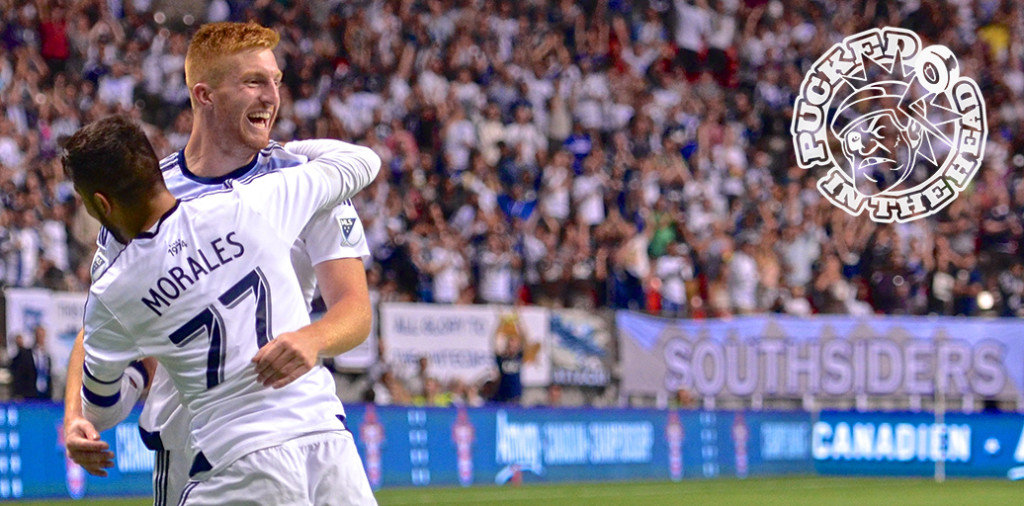 The fact is, the Whitecaps have now shrugged off just about every minor monkey that's been riding their shoulders since joining MLS. First it was earning points against stronger teams — the LA Galaxy, Sporting KC, DC United. Then it was getting some individual hardware, like a Golden Boot and a Newcomer of the Year award. Then it was winning against those powerhouses on the road. They've won back-to-back Cascadia Cups, and are a win away from making it a threepeat. With the Canadian Championship in their pocket, this year's somewhat backwards entry into the CONCACAF Champions League no longer needs an asterisk.
Each of these accomplishments are huge steps for a franchise to take. None of them should be sneezed at, nor belittled. Every single one of these players deserves to cherish that medal, and kiss that Canadian Championship trophy as long as they care to pucker.
But now that these smaller firsts have been taken care of, the Whitecaps can set their sights on bigger fish.
These Whitecaps aren't just the best in Canada this season. They're among the best in the league. A Supporters' Shield is no pipe dream — it's a distinct possibility. With eight games remaining, the Caps have the number one points-per-game ratio in MLS. Playoff success isn't just a pipe dream; it's expected.
David Ousted should win Goalkeeper of the Year, if the June Player of the Month award and four Save of the Week honours mean anything. Kendall Waston ought to be in the conversation for Defender of the Year, if for no other reason than because he's too big to ignore. And if Carl Robinson isn't nominated for Coach of the Year, there's something downright fishy going on.
Dare we say it, even the MLS Cup is a distinct possibility. Okay, that's perhaps reaching, and the LA Galaxy will make life in the playoffs more difficult than a Silviu Petrescu disciplinary hearing. But hey, the Caps have beaten the Galaxy outright twice this season, once here and once in LA. Handily.
The rest of the season is going to be verrrrrry interesting. Pick your dance partners, folks, because this party is just getting started.