As we creep ever closer to the opening of the 2016 MLS season (you can take a look at the Whitecaps full schedule here), PITHites are being subjected to a peek back at what I deem to be the top five Caps games of 2015.  It's kind of like one of those cobbled-together "Year in Review" we see frequently and repeatedly throughout the holiday season, except this isn't nearly as long and contains less upper-management-sanctioned "witty banter."  This is week two of our little experiment here so, naturally, that means that up for review this week is entry number four on our list of five.
I should clarify that the criterion for games being on this list extends beyond good feels and positivity, as evidenced by this selection.  We're going to travel back to August 15, 2015 and look at a game that, to me, imitated the Whitecaps' entire season in a thorough 90-minute display of hope, potential, success, decline and ultimately, failure.
Entry #4 on the Top 5 of 2015:
August 15, 2015 – Sporting Park, Kansas City
Whitecaps FC: 3 – Sporting Kansas City: 4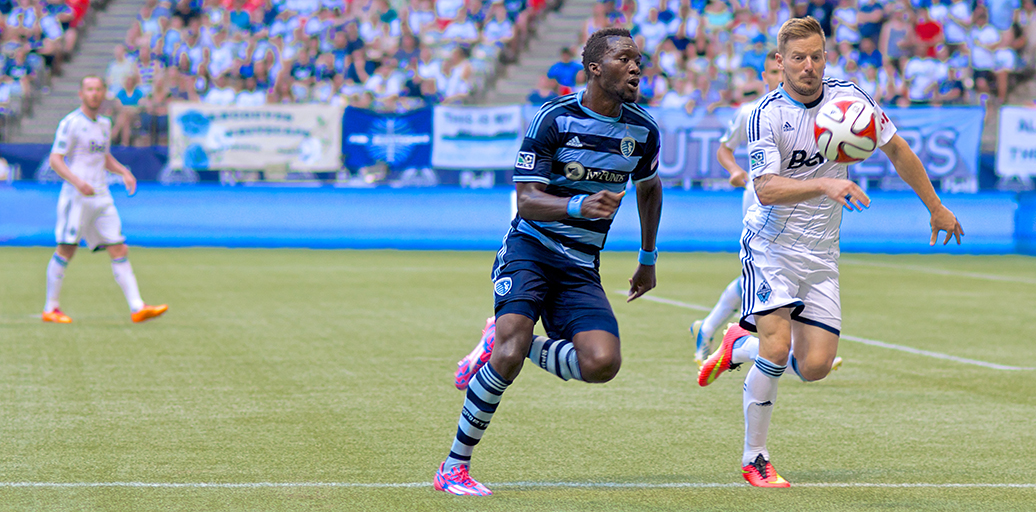 The What:
The Whitecaps dominated this game for large stretches and staked themselves to two goal leads on a couple of occasions only to see it all fall apart in the end.  The team was riding high after a month's worth of solid results and accumulating enough points over that time to top the Western Conference mountain – momentarily.
A first half brace from Kekuta Manneh had the club in good stead through the first 45 minutes of play.  After Kevin Ellis responded for Sporting KC early in the second half, Pedro Morales unleashed a swerving masterpiece off a free kick to restore the two-goal lead for the visitors.  Just twenty minutes later, the Caps were sauntering back to centerfield with their heads drooped, having surrendered a fourth and eventual game-winning goal to Paulo Nagamura.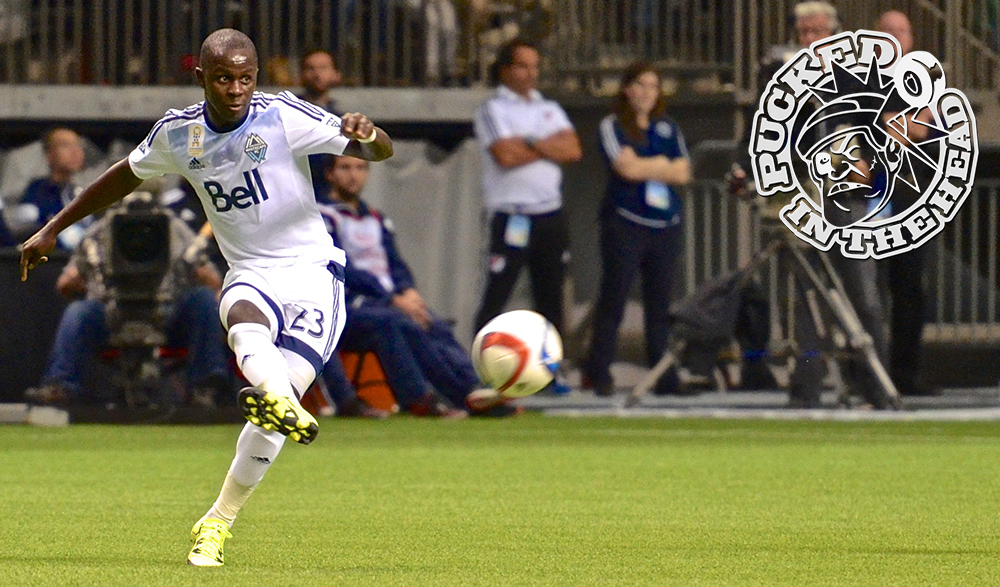 The Who:
Kekuta Manneh scored two goals but was outdone by Paulo Nagamura's seven-minute brace to wrench away any points previously earmarked for the Whitecaps.
David Ousted had one of his roughest outings of the year, allowing four goals on Kansas City's six shots on target, although it's tough to place much blame at the feet of the Caps All-Star keeper on the goals allowed.
Pedro Morales struck a wondrous free kick just minutes after subbing into the game in the second half to round out the Whitecaps' scoring.
Steven Beitashour's assist on Manneh's second goal, a perfectly weighted cross onto the young striker's head, would prove to be his last MLS point as a Vancouver Whitecap.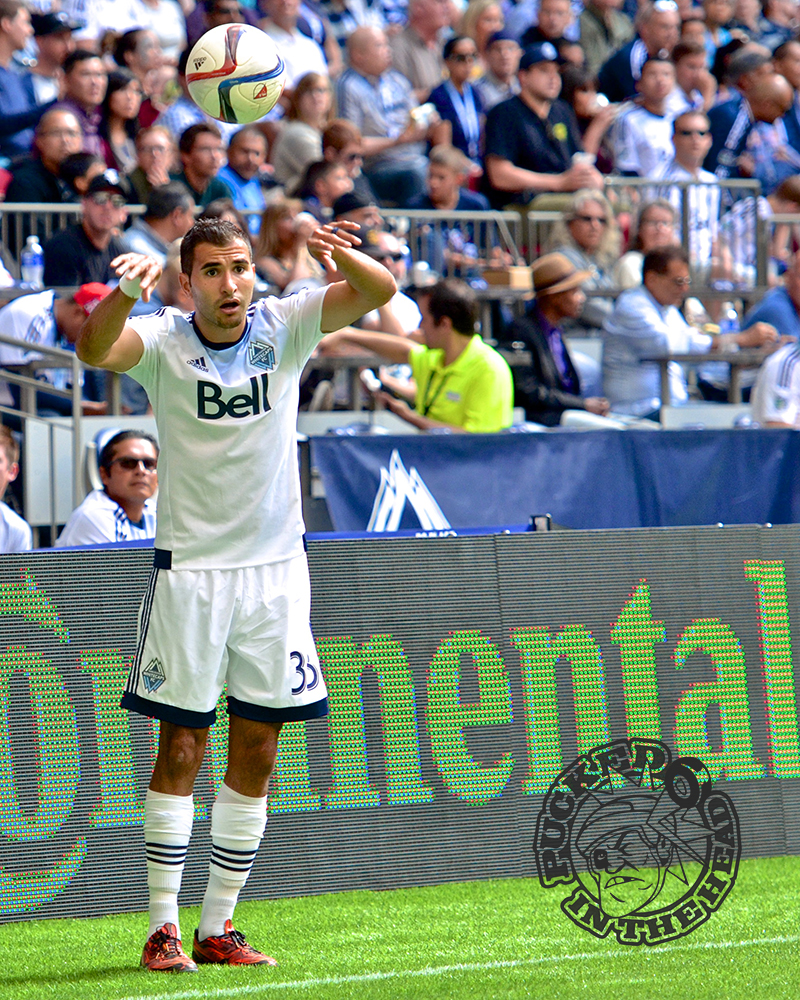 The Why:
The morning of August 15, the Whitecaps were sitting in top spot in the Western Conference and riding high on a six-game unbeaten streak across all competitions.  Come the evening of August 15, the Whitecaps had surrendered their position atop the standings to the Los Angeles Galaxy.  Their last loss came at home over a month prior, at the feet of Sporting Kansas City, and on this day, the team found themselves in Kansas hoping to return the favour.
They came up short, falling once again to SKC, this time in heartbreaking fashion as the home team would score three times in less than 10 minutes to steal the points and tread all over our all, our honour.  This game was essentially a microcosm of the Whitecaps season: peak early, fade late.  But nevertheless, it was one heck of a game to watch and you can relive (parts of) it thanks to the highlights below.