There's nothing like an extended break to emphasize just how vital our journalisming is to people the World over. Countless emails, telegrams and letters flooded the PITH offices, pleading for our glorificous return to the keyboards and demanding more content. I replied to a couple of them, asking them to remain patient while I worked on developing a whole new lexicon of words like "journalisming" and "glorificous" and only upon its completion would we be able to rebegin to unleash our brand of ridiculous bullshit in written form to the masses.
I'm pleased to report that that time has arrived. The first (soccer-related) post of 2016 belongs to me and, although it be brief, it is time to take a look at the Whitecaps' top 5 games (as decided by me) from the 2015 season. We'll kick off this new endeavour by rehashing the happenings of August 1, 2015 when the Whitecaps dispatched the ol' Seattle Sounders at CenturyLink Field in dominating fashion thanks to an unlikely hero.
Entry #5 on the Top 5 of 2015:
August 1, 2015 – CenturyLink Field, Seattle
Whitecaps FC: 3 – Sounders FC: 0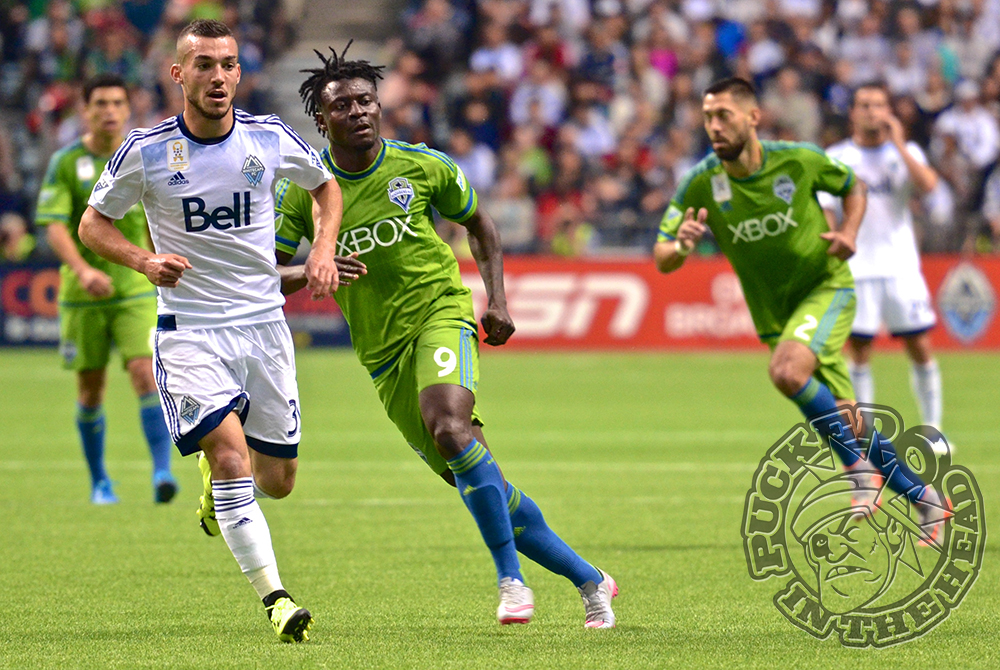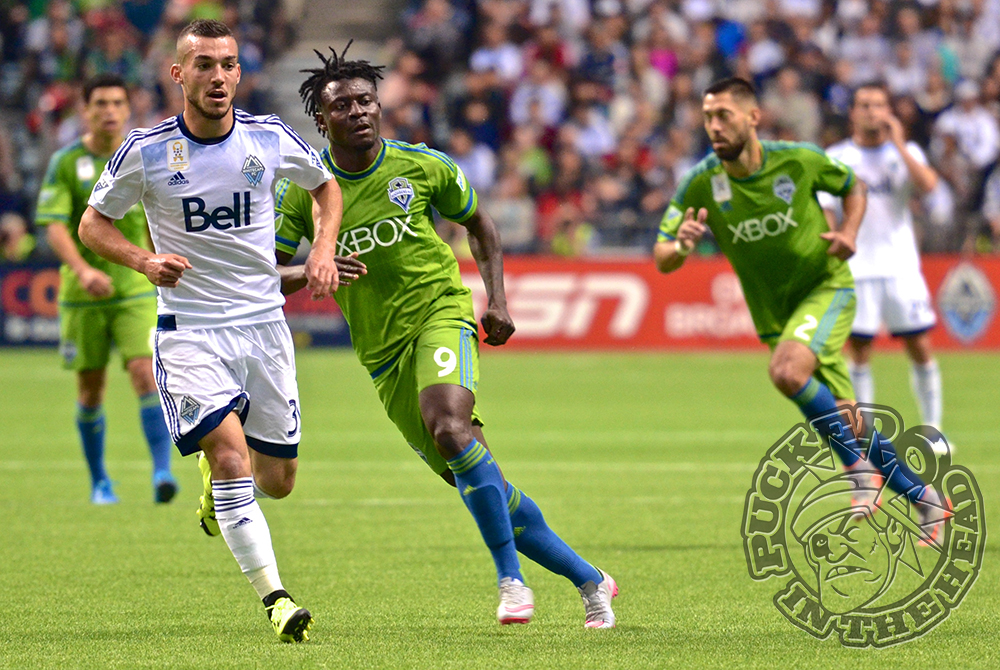 The What:
A 3-0 win in Seattle is always something worth celebrating. Making it even sweeter was the fact that Seattle was in complete disarray after suffering their seventh loss in eight games at the feet of the Whitecaps. Sigi and his squad reacted poorly, wallowing in self-pity while searching desperately for someone upon whom to place blame.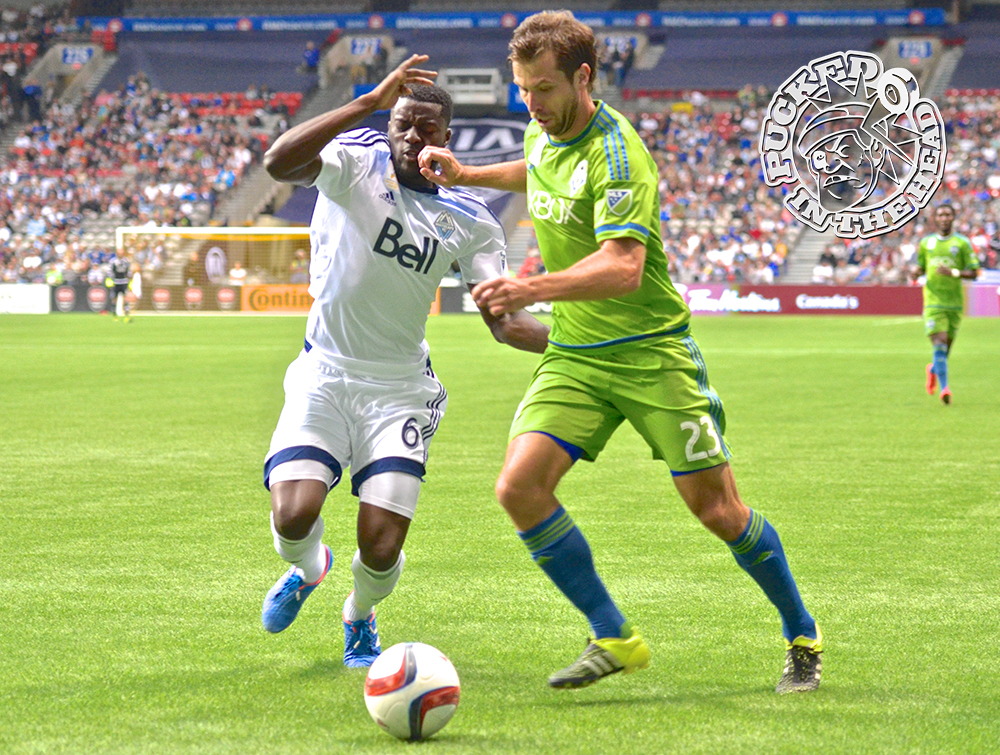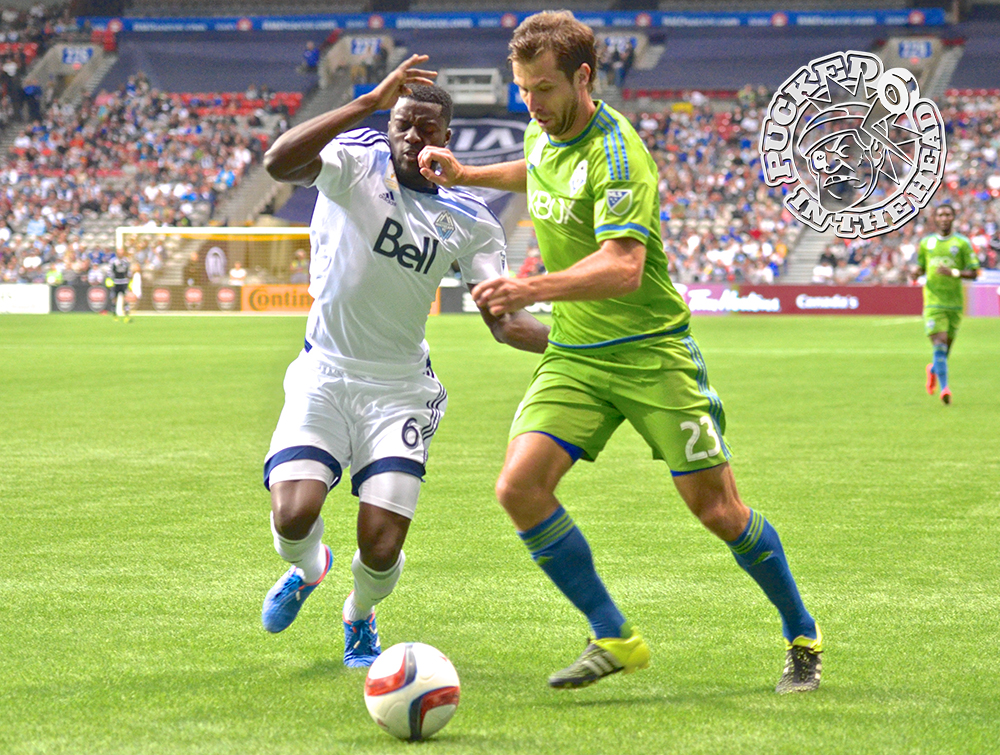 The Who:
Pa-Modou Kah. Historically, CenturyLink Field has been kind to a Gambian wearing Whitecaps colours, however, his name was usually Kekuta Manneh. This time around, the elder statesman Pa-Modou Kah led the charge, tripling his career goal output with a brace against the hometown Sounders. His second goal was a nifty little backheel flick that caught everyone in the building, save for Kah himself, by surprise.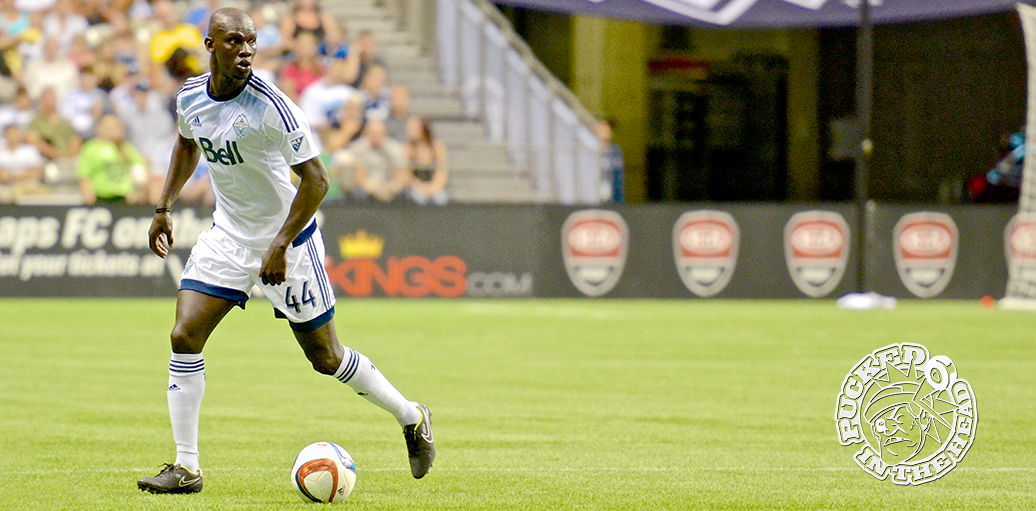 Pedro Morales also struck the ball sweetly off a free kick from about 25 yards to round out the scoring. The ball carved through the Sounders' wall and coiled perfectly inside the near post as Stefan Frei ranged to his right in desperation.
David Ousted earned win number 12 on the season, matching the club record he set the previous year. The victory was also the Dane's eighth clean sheet in 23 matches.
The Why:
The win pushed the Whitecaps back to the top of the Western Conference standings and lifted them to within a point of clinching the Cascadia Cup. The match was also the leadup to the Whitecaps/Sounders CCL fixture, which took place at BC Place just days later. We won't get into the result of that one, but it certainly didn't make the Top 5 of 2015. Nevertheless, bragging rights gained from a solid Sounder-stomping are always something to look back upon fondly. So take a moment to appreciate the silencing of the Sounders and enjoy the highlight package below.