The Vancouver Whitecaps, as you may have gathered from the title of this article, confused me today, when out of nowhere they traded Giles Barnes, a member of their injury-depleted attacking corps, to Orlando City SC for Brek Shea, a player who the traditional wisdom says the Whitecaps don't have a current need for.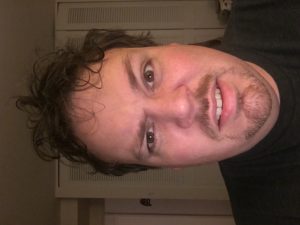 Lest you doubt my sincerity when I say this move confused me, I attach this reaction shot documenting my reaction to waking up for a night shift to the news of the swap. My level of puzzlement has varied somewhat in the subsequent hours, but I remain not entirely sure what the hell is going on here.
My initial thought when I saw the news was that Shea wasn't a fit for the Whitecaps at all. Isn't he some left back/left wing hybrid with a gun fetish and the fashion sense of a Sounders fan, I asked myself, brows afurrow. Surely Robinson doesn't intend to use him there. With Manneh, Techera, de Jong, Harvey, and, when they return from injury and loan, Levis and Adekugbe all competing for minutes on the left side of the park, why add to the glut? And why isn't the crime against clothing here pictured sufficient to disqualify him from the fashion-conscious gaffer's plans?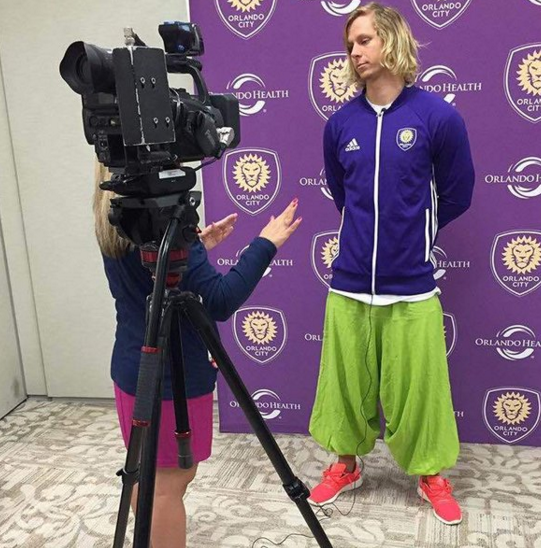 The next thought was if Vancouver wanted to bring in another designated player from abroad – Atiba Hutchinson perhaps – they'd need to buy down one of their lower-paid DPs using allocation money. People on social media astutely pointed out that If Shea were on less money than Barnes, that might save the club some bucks when – if – they pull the trigger on that hypothetical deal. This sent me into another land of confusion that's an article in itself regarding how the heck Matias Laba came to be paid so much more money than I remember him making. Anyways, good shout, people on social media. Perhaps this is a precursor to a larger move.
But that still leaves the question of what exactly to do with Shea now that he's here. A player comfortable anywhere up and down the left side is really about the last thing the Whitecaps need this season after a true attacking midfielder, a box-to-box partner for Laba, all the Tiger Balm, discipline, and a kit that doesn't look like a cheap tablecloth. Fortunately, Shea appears to be versatile enough to play elsewhere. A glance at the heat maps from the last half of Orlando City's 2016 campaign shows that Shea was used and had success primarily on the right side of the park, but appeared to get quite a few touches in the left and middle. In other words, it looks as though Robinson may have found at least a stop-gap solution to the absence of Yordy Reyna, Christian Bolanos, and Nicolas Mezquida. A front four of Montero in front of the combination du jour of Manneh, Shea, Davies and Techera shouldn't lack for speed and will hopefully be creative enough to see Vancouver through to the summer when, soccer gods and Tiger Balm willing, they'll be fully healthy again.