For the first time, women will be given some serious play in the world of sports gaming. In the wake of record viewing numbers for the FIFA Women's World Cup, Christine Sinclair and Alex Morgan will grace the Canadian and American covers of EA's flagship soccer title FIFA 16 alongside some guy named Lionel Messi. Not bad company to be in, even if they do call him La Pulga, which is Spanish talk for the Flea. 
ICYMI: Sinclair to share @EASportsFIFA #FIFA16 cover with Lionel Messi in Canada http://t.co/34byt5jqsx #canWNT pic.twitter.com/0q2nFOkcYb

— Canada Soccer (@CanadaSoccerEN) July 21, 2015
This marks the first time that women have been included in the artwork of an Electronic Arts sports title. What's more, the game will also include the opportunity for gamers to play as women — 12 different women's national teams appear in the gameplay options, allowing customised FIFA Women's World Cup scenarios.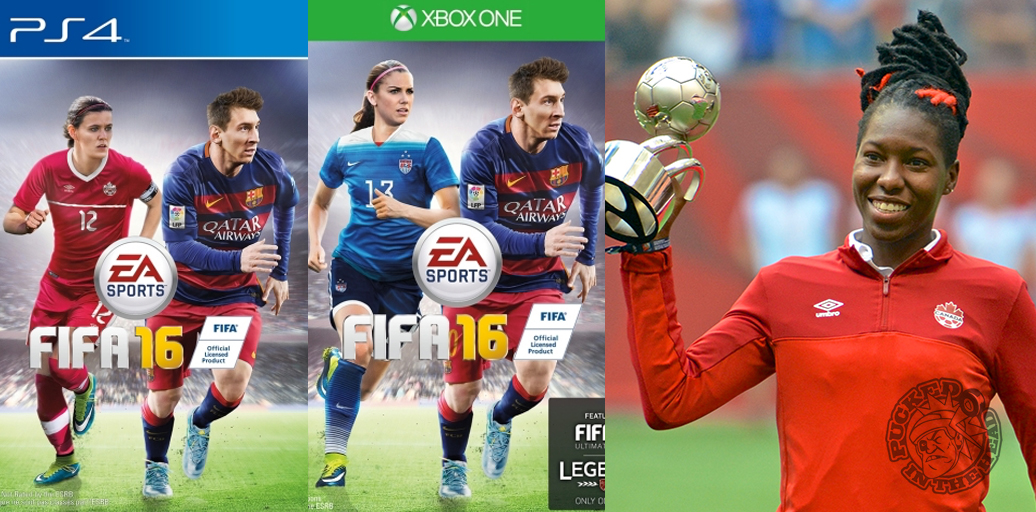 Sinclair has been the face of Canadian soccer for more than a decade. As the most decorated player of any gender in the country's history, she's a no-brainer to receive this honour. It's only a matter of time, however, before up-and-coming players like impressive defender Kadeisha Buchanan take her place. Buchanan was flat out the best Canuck in the tournament, even if you include Canadian-born U.S. roster player Sydney "They're Saying LeBoo" Leroux in the mix.
On that American side, Morgan is a good player, but make no mistake: she's an aesthetic choice. Alex Morgan is as likely to sell to young males as females — she's probably more popular among the swimsuit model folks as she is among soccer aficionados.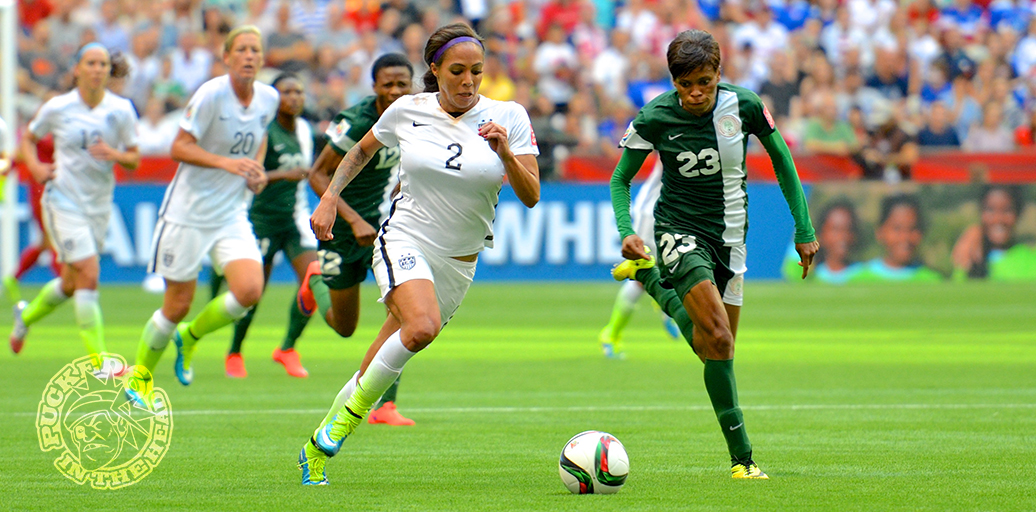 Then again, Christine Sinclair's American counterpart Abby Wambach will almost certainly retire now that she has finally won a World Cup title. Keeper Hope Solo, thrust front and centre in the championship photos while ol' Abby stood back to enjoy the view, is mired in a domestic abuse case that advertisers don't want to touch. And so, as easy as it is to pooh-pooh EA's choice of the comely visage of Alex Morgan, who else should be on the cover? Carli Lloyd turned in a performance for the ages in the final game against Japan, but frankly not enough people in the public at large know who she is.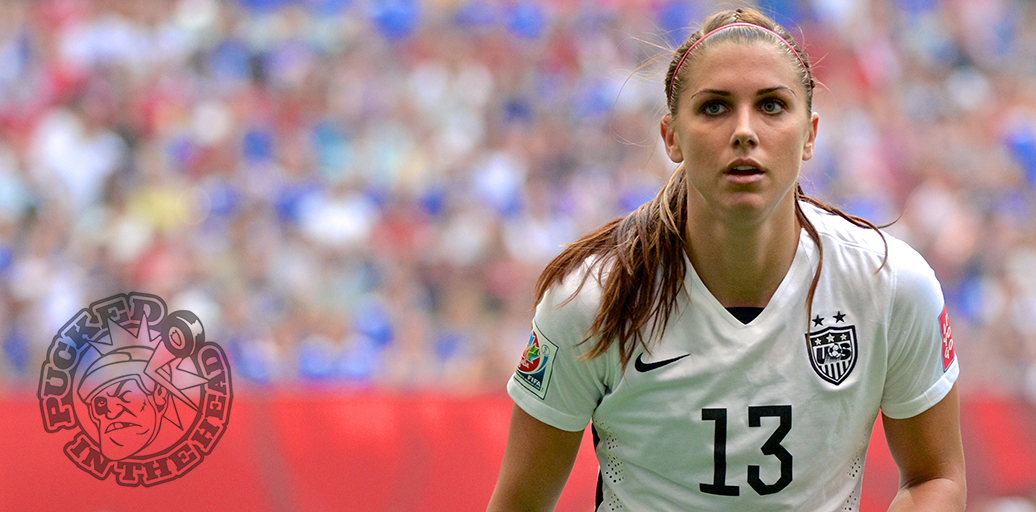 Not surprisingly, U.S. media are by and large reporting only Morgan's appearance on the brand. Ignoring Sinclair is nothing new for the Yanks, however — even when she scored a hat trick against them at the Olympics, they only had eyes for the Scandinavian referee and her mysterious pro-U.S. whistle.
In a move that was long overdue, #EASports has finally put a female player on the cover of #FIFA16. http://t.co/LCRTRZSZIk

— WJZ | CBS Baltimore (@cbsbaltimore) July 21, 2015
If this Twitter user has his way, however, future editions of games north of 49 will be even heavier on the CanCon.
Why are Canadian FIFA 16 players stuck with a second-rate athlete on the cover? I fix. pic.twitter.com/BGbJEvpAzc

— Benjamin Massey (@Lord_Bob) July 20, 2015
Elsewhere, the game will still allow players to select female teams, but the cover will be a boys' club. In England, for example, Liverpool captain Jordan Henderson appears next to Messi. [Editor's Note: We've just been made aware that another EA FIFA 16 cover will also include a woman: Steph Catley of the Matildas will join Lionel Messi on the Aussie cover.]
All snark aside, this is a huge leap forward for the women's game. The 2015 FIFA Women's World Cup shattered viewing numbers, both at the turnstyles in Canada and on TVs around the world. The semis between the States and Germany drew more eyes than the NBA finals, and the atmosphere in BC Place for the seven games I attended was phenomenal.
Now, stepping outside the electronic game for a minute, where the hell are the Lady Whitecaps? Surely they would draw as many or more fans than the Whitecaps II are getting at Thunderbird Stadium?