Remember when it snowed on Wednesday?
Oh that's right, you probably don't, because it didn't.
Unless you happened to be in Edmonton with the Whitecaps and their travelling horde of fans.
Vancouver was in the Alberta capital for the first leg of their Canadian Championship series against FC Edmonton, but then this happened: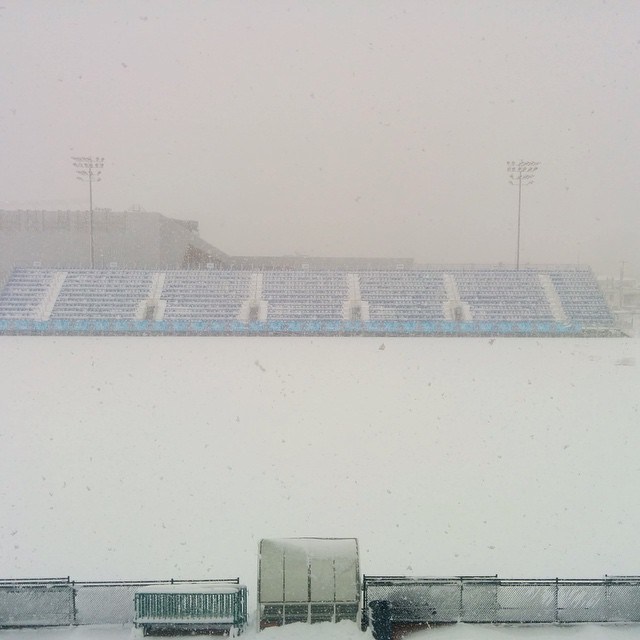 On May 6th. Months after winter has supposedly ended. That.