Pucked in the Head was born in a village just south of Moose Jaw, Saskatchewan during the Great War. After decades of woe and hardship, the podcast found acceptance on Canada's West Coast, taking shelter among a small, diehard group of Vancouver Canucks fans.
HOSTS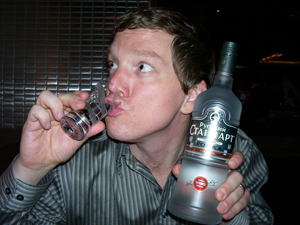 Jason Kurylo
Centre
173 cm
87 kilos
Shoots right
Votes left
Constant chirping gets him in penalty trouble
Jason Kurylo (
jason [at] puckedinthehead.com
) was born and bred in New Westminster, but don't hold that against him. He has been a Canucks fan as long as you have drawn breath, even if you're one of the very few people that's older than he is. Jason has twice met Igor Larionov, but no matter what the tabloids say, has never met the man's daughter. When he's not deflecting criticism or podcasting about hockey, he tweets about all things hockey (
@PuckedInTheHead
) blogs about NHL hockey (
www.puckedinthehead.com
), , and contributes to one of those online writers' collaborative fiction thingies (
www.halfassedfiction.ca
). Jason has a long track record of starting projects, then getting distracted by pretty lights or, more recently, by his pretty daughter Milla Capri. He thinks all the Luongo bashers should spend some time in a city like Ottawa or Edmonton. Y'all don't deserve deep runs in the playoffs.
---
Chris Withers
Left Wing
180 cm
92 kilos
Shoots right
Votes left
A setup man who'll surprise you with a three-goal game
Chris Withers (
chris [at] puckedinthehead.com
) was born and raised in Richmond, and miraculously escaped a debilitating car accident. He now resides in North Vancouver. His numerous talents include editing this website whilst wearing only underpants, and taking crap from Jason without batting an eye. Chris was the leading cause of temporary blindness in the state of Hawaii in 2004, when he visited Waikiki Beach and seldom wore a shirt. He blogs when the spirit moves him at 
www.nerdopotamus.net
 and tweets of hockey and more 
@Chris_Withers
.
---
GUESTS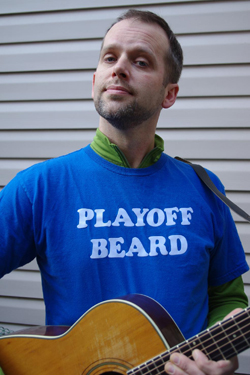 James Macdonald
Right Wing (Guitar, Stage Left)
182 cm
75 kilos
Shoots left
Not afraid to go hard in the corners
Guitarist for Vancouver-based rock band 
The Orchid Highway
, 'Jamie' is a grizzled veteran of many tours across Canada, the US, and the UK. (They took their sticks on tour for the shinny games!) A fan of the game, he began cheering for Swedes back in the WHA Winnipeg Jets days, and was overjoyed when Vancouver drafted the Sedins 2nd and 3rd overall. An opinionated bastard, Jamie always has something to say.
---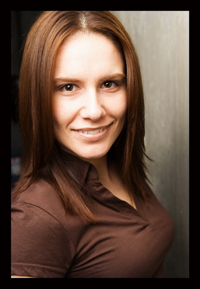 Cathy Chuchro
Defense
Shoots right
Famous for a spinorama and a mean left hook
Since the age of 11, Cathy Chuchro (
a.k.a. @keslergirl
) knew that acting was her passion. After High School drama and a few nudges from her teacher, she enrolled in the Theatre Studies program at Red Deer College and continued on with the Motion Picture Arts program. Appearing in numerous plays and films that went onto various festivals around the world, Cathy is also co-founder of Ignition Theatre, a company that helps emerging artists gain professional experience. Cathy has always been a hockey fan, but attending her first Canucks game solidified it. The moment Ryan Kesler stepped onto the ice Cathy became intrigued. His passion, determination, and drive for the game – as well as media attention being in the spotlight – is something she can relate to. She continues to audition and perform for productions in Vancouver, and Ryan still inspires her to dream big. Case in point, Cathy looks forward to the day she's modeling for the 
RK17
 line.
---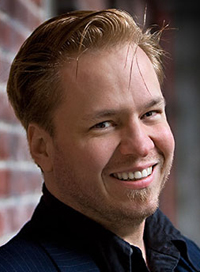 Kennedy Goodkey
Centre
Shoots right
Chirpy, with bad knees, but tends to score big goals in the playoffs.
Kennedy is an actor, writer and film-maker in Vancouver, BC. You can check out his YouTube series 
Best Picture
, or his serialized novel 
Necropolis
, or see his film 
The Beast of Bottomless Lake
 on 
Super Channel in Canada
. Kennedy grew up watching the Canucks, but admits not getting a true handle on just how deep the roots were till he hit university. Ironically, that's about the time the Canucks had a decent team for the first time.
---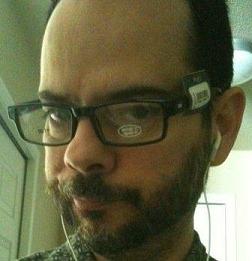 Rob Tarzwell
Defense
Shoots right
5'4″
140 lbs
Dig, dig, dig. Check like you won't survive. Inadvertently screen the goalie as often as possible.
Dr. Rob Tarzwell is a Vancouver psychiatrist with a second specialty in nuclear medicine. His clinical interests include the use of radiotracers to study blood flow, glucose utilization, and neuroreceptors in brain disease and psychiatric disorders. Speaking of psychiatric disorders, Dr Rob has been a fan of the Canucks since 1988, when Gretzky got traded to the Kings. He narrowly escaped the 1994 game 7 riots in downtown Vancouver, and still sometimes wakes up in cold sweat to the sound of a ringing post.
---