It was another gorgeous day as qualifying matches wrapped up and the first round began at the 2014 Odlum Brown Vancouver Open. If you have even a passing interest in passing shots, you ought to pony up  a few bucks and go enjoy some damned fine tennis at the Hollyburn Country Club in West Vancouver. How fine, you ask? Last year's men's singles champ, Vasek Pospisil, went on to win the doubles title at this year's Wimbledon, for goodness sake.
In first round action on Tuesday, American Asia Muhummad rallied to oust the eighth seed Urszula Radwanska of Poland,  6–7, 6–4, 6–3. Muhammad is ranked #363 in the world, and earned her way into the tournament as a wild card entry, but she used her height advantage and a strong first service game to outlast the heavily favoured Radwanska.
Muhammad now goes on to play the diminutive firebrand from Kazakhstan, Yulia Putintseva, in the second round. Putintseva dispatched Canadian WC Gloria Liang in straight sets on Tuesday, 7-5, 6-3.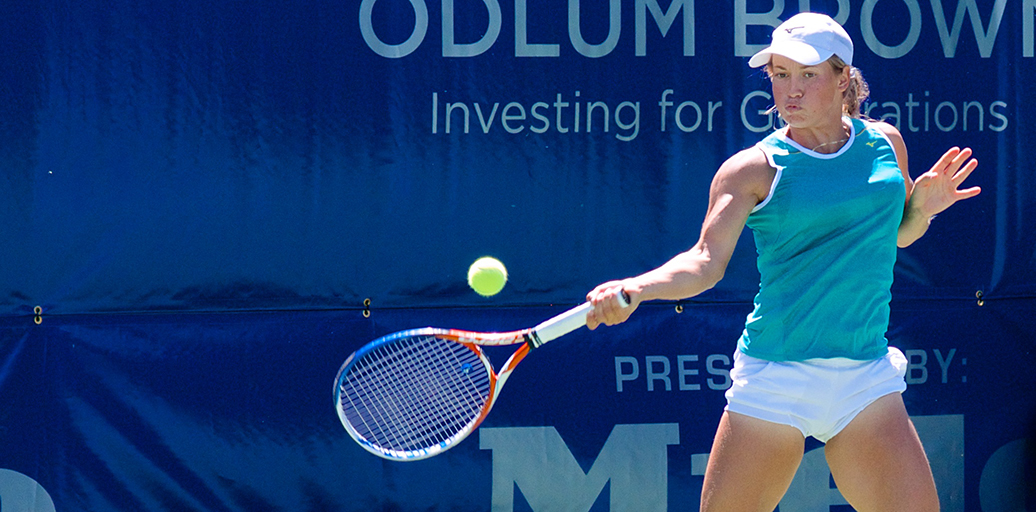 More pics to come later in the week.