What do you buy the hockey fan who has nothing to cheer for, NHL-wise, anyway?
The third in our get gifts quick series moves away from the printed word, which we focused upon in parts one and two, and on to live attendance at actual, real-life hockey games. No, we don't recommend putting deposits down for NHL ticket packages. Rather, we want to push you to attend games at other levels of hockey.
After the jump, check out how.

3. Tickets to games in the AHL, WHL, OHL, CHL, QMJHL, NCAA, CCHA, CIS, et al.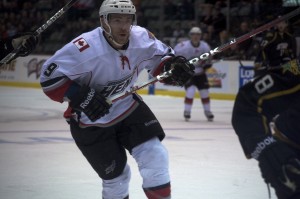 Even when Count von Count isn't using the only labour negotiations technique he seems to know, the NHL isn't the only kid on the block. Each and every team that's sitting in limbo right now, for example, has an American Hockey League affiliate that is playing real, live hockey games right now. Vancouver-area hockey fans have the Calgary Flames farm team, the Abbotsford Heat, playing just up the road. Think about that, Canucks fans… You could be jeering every Flames prospect for as little as eight bucks for Tuesday games, if you'd only chance the Port Mann Bridge eastbound once or twice. (Bonus, on January 15 you can boo Habs prospects, too!)
And hey, who knows, you might actually come to like a few of them. Ben Street is from Coquitlam, for goodness' sake! (We're not the first ones to suggest that it's okay for Vancouver fans to enjoy Heat games while nursing hatred for the old Smythe Division rival Flames.)  Other than Abbotsford, the AHL is concentrated on the eastern seaboard, with a smattering of clubs near the Great Lakes and another in the south.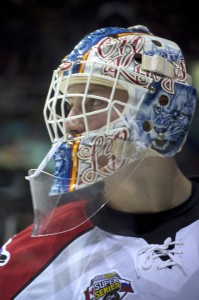 If you don't live there, how about junior hockey? Canada has three main junior leagues under the Canadian Hockey League umbrella. Between the WHL, OHL and QMJHL, you've got sixty teams that stretch across Canada and into the northern United States — all of them are quality teenaged players (with a few 20-year-olds thrown in for good measure) and offer great value for the ticket price. An example? A hockey fan in Montreal can see the Blainville-Boisbriand Armada play for as little as $16, and they have children's pricing as well. Young kids can get into the arena for just eleven bucks. Some teams, like the Calgary Hitmen and Ottawa 67s, play in the same building as their city's NHL franchise. The Vancouver Giants occupy the Pacific Coliseum, which for decades was the Canucks home for National Hockey League games.
College hockey runs across Canada and the United States — going back to BC, why not grab some tickets for the Dec 28-29 Great Northwest Showcase tournament, which features the Simon Fraser University Clansmen, the University of British Columbia Thunderbirds, the Oklahoma University Sooners and Arizona State University Sun Devils? Again, tickets are dirt cheap for quality puck: $15 a game for adults and $10 for kids and college students. Looking for something in January, check your local university for schedules and ticket information. For Vancouver-area readers, here's some help: SFU Clansmen. UBC Thunderbirds.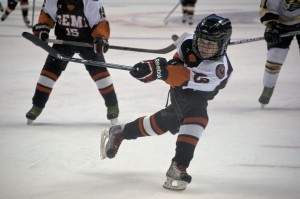 Of course, there are many other levels of hockey to look at. The East Coast Hockey League. Junior A leagues. Junior B. Club hockey. Minor hockey. Women's hockey. The list is so exhaustive I think I'll just defer to Wikipedia.
And if you can, get your hockey-starved love one involved in local games, as a volunteer, as a coach, as a referee. It's a rewarding way to get in touch with the community, especially when you love more than the NHL — when you love this game.
Look for more Last-Minute Gifts for the Family Hockey Fan over the next few days. Part 1 – Ken Dryden's The Game, can be found here.
Part 2 – Dave Bidini's Tropic of Hockey, is here.
Part 4 – Animated bliss: Roch Carrier's The Sweater, is here.