A win is a win is a win. Except when it isn't.
"Now hold on a second, Russell! That doesn't make any sense! How can a win not be a win?" Lend me your attention for a moment fine reader and I'll be happy to explain.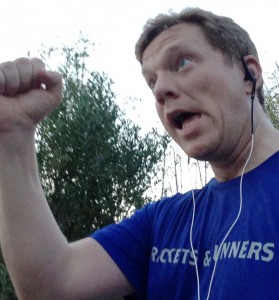 On March 14, we saw the Vancouver Whitecaps escape Toyota Park with a 1-0 result over the Chicago Fire. I watched this game while a wave of frustration bombarded me with each squandered scoring opportunity.
Sure, the Whitecaps notched their first triumph of the infantile MLS season this weekend. I'd suggest that many of you were in fact quite happy to see the Whitecaps find the victory in Chicago on Saturday. It's not out of the question that you were placated by the fact that the Whitecaps FC had never scored a goal at Toyota Park. And many of you probably defaulted to using the aforementioned "a win is a win" cliché as some type of reasoning for arriving at your satisfaction in seeing the Caps win. (I'm looking at YOU, Kurylo).
And that's OK, but only if you appropriate that victory to that game and that game alone. The problem is, that type of rationale rapidly becomes the biggest fallacy in sports if you extrapolate it over a period of time.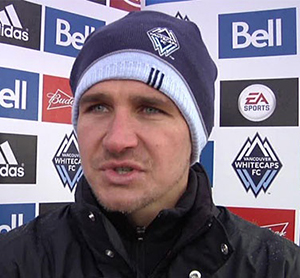 It probably stems from the well-understood difficulty in reaching the pinnacle of whatever sport it is you choose to play or follow. Only one team wins each game, each division, each conference, each championship. And it's not easy. We recognize that. Players recognize that. Managements recognize that. Pundits and journos recognize that.
We, and they, however, also recognize that the use of that justification repeatedly, inferred over an entire month, or perhaps even a season, is completely ludicrous. It's unsustainable and presents itself as an ostrich with its head firmly planted in the sand.
The proverbial "blinders," while used to great effectiveness by horses, are rather useless when employed by humans. Ignorance breeds the Toronto Maple Leafs, and in fact, I'd suggest it is ignorance that rears any and all organizations that find themselves mired in lengthy streaks of futility (i.e. the Toronto Blue Jays, the Toronto Transit Commission, Toronto City Council, etc.). And even if the money is good, nobody wants to be the Maple Leafs.
The MLS season is young and yes, it is reasonable to believe the Whitecaps scoring woes are fleeting. Octavio Rivero has scored twice in his first two matches, while Kekuta Manneh has looked all kinds of dangerous despite being unable to convert on countless opportunities. One has to believe that will improve, but that's just it: at some point, if balls don't start hitting the twine with regularity, we must afford ourselves the opportunity to assess the situation objectively. In the meantime stock up on the good brandy.
Drinking game based on #WhitecapsFC Kekuta Manneh chances. Wasted after 40 minutes.

— Mike Martignago (@MikeMartignago) March 14, 2015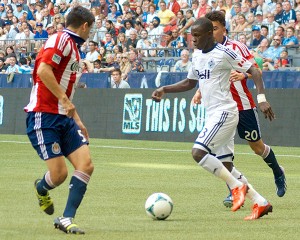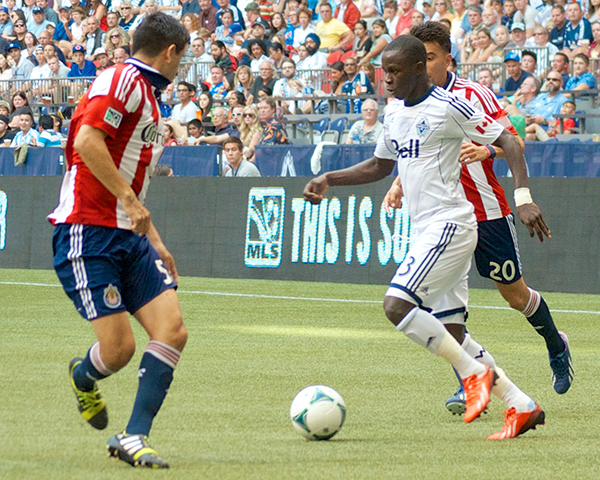 My dear friend (and yours) Albert Einstein famously defined insanity as doing the same thing over and over again and expecting different results. (Editor's note: no, he didn't.) I concede that lunacy, on virtually all occasions, could likely be measured using this formula.
But not so in sports, where what is effectively an unlimited quantity of variables all coerce results into the unexpected, the unforeseen and the unpredictable. Perhaps this is where I should mention that, once again, my prognostication for this contest in my first "March to March" piece is so far from correct that I'm embarrassed to link to it here.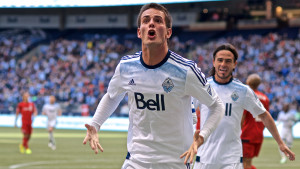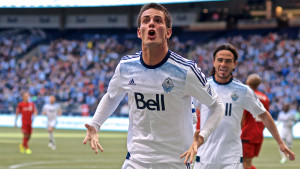 We all know that "upsets" happen all the time in the sports world. If they didn't, we wouldn't have "Back to the Future II," or at least not how we know it today. The "upset" is simply the incarnation of these variables coming into play and favouring the underdog. Yet they are described as "upsets", presumably because the better team is more disappointed than the underdog would have been if they'd lost as predicted.
You know what tends to be a popular refrain out of the victors' mouths when they "upset" their opponent?
"A win is a win is a win."