After a disappointing loss to Toronto in their season opener, the Whitecaps have reeled off three straight wins and find themselves in good shape through the first month of play. Sure, they've had a flair for the dramatic, earning two of the three victories in stoppage time and the other just shortly before, but it's tough to argue with nine points in four games – a win is a win after all.
And while the results have been by and large positive (more positive than I had predicted), the process certainly hasn't been what Carl Robinson was expecting of his squad, which is both a testament to the talent he has brought in and an indictment on their efforts thus far. Yet, over the last three weeks, a rotating cast of players has provided just enough magic to allow the Whitecaps to come out victorious. Which is a far cry from where this team was last year.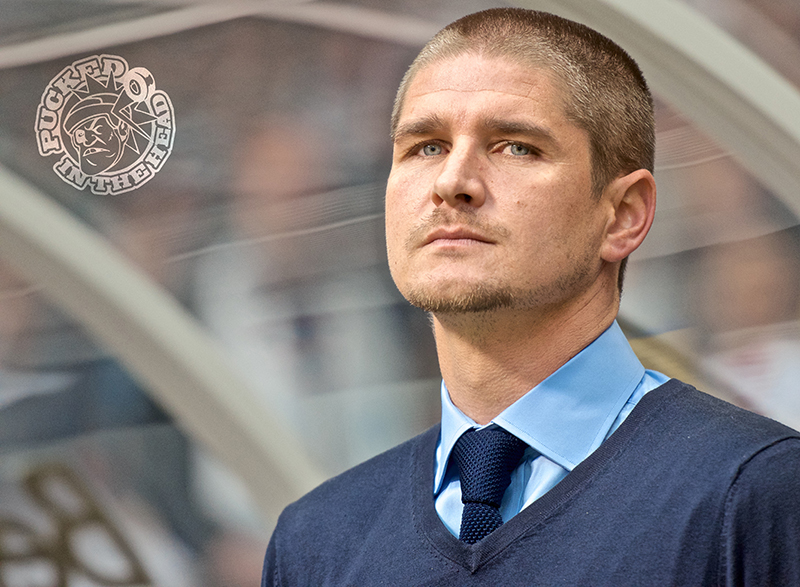 Last season we saw a team that won and lost largely due to the performance of one man. As Pedro went, the Whitecaps went. And to start the 2015 campaign, it appears that perhaps Pedro has indeed went.
We can't say that his performance to date is entirely unexpected. The 2014 Newcomer of the Year is undoubtedly entertaining some extra attention from defenders after a successful first season in MLS. That, accompanied with a shift in philosophy from the coaching staff and a reconstructed lineup can certainly present some challenges to the focal point of the Whitecaps' attack.
When we compare Morales' start this year to that of 2014, there isn't a whole lot of separation. While he managed a goal and an assist in his debut versus the Red Bulls after subbing on in the second half, he managed just a single assist in his next six games. He didn't begin to produce at a regular clip until May. To date this season, he has accumulated two assists in four games played.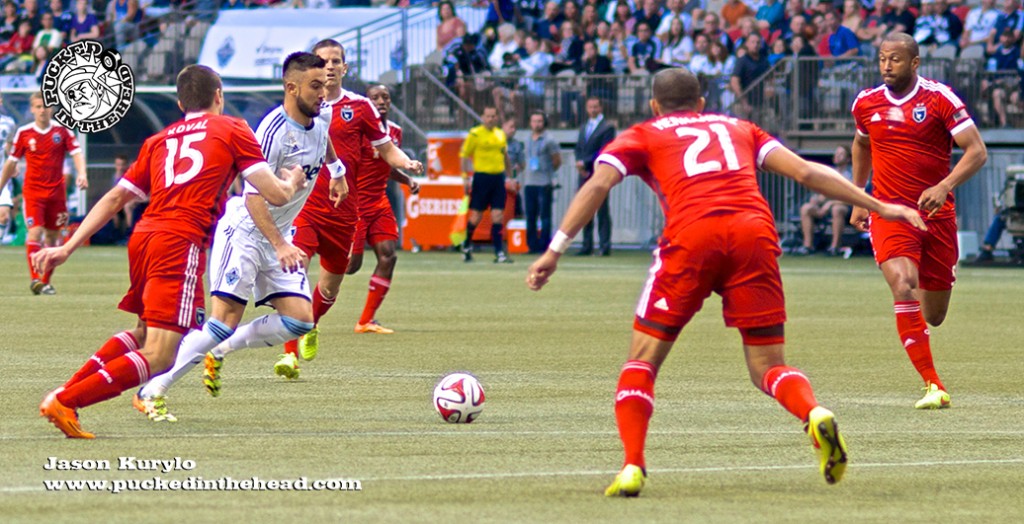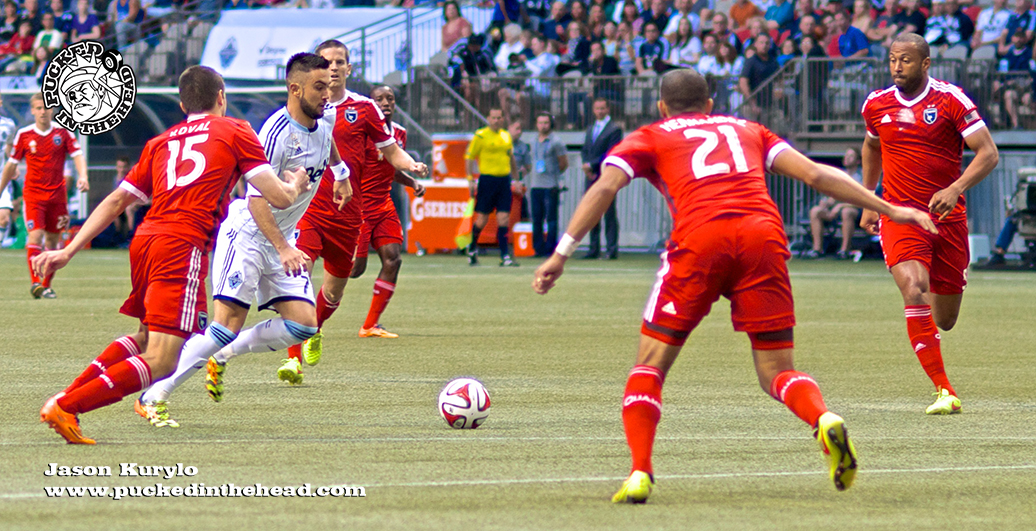 There is no doubt the man can knock a gnat off a shoelace with a soccer ball from 40, 50, 60 yards out, but he has struggled to find the net in scoring positions. So much so in fact, Robinson saw fit to give Nicolas Mezquida the PK which ended up as the Whitecaps' first goal on Saturday. Up until that moment, that was always Pedro's shot to take, assuming he is on the field and fit. Consider this moment #1.
That could be considered a statement on Robinson's (brewing lack of) confidence in his captain's recent play. And when he was asked post-game whether or not Pedro's form has been up to the level he displayed last season, Robinson said "He put in an excellent pass through on the winning goal, so in the 90th minute, yes," which is really just a cute way of saying "No."
In that 90th minute, we saw a brilliant Morales feed dusted with a sprinkling of luck, which allowed Whitecaps' newcomer Robert Earnshaw to net the game winner. The through-ball was on and off Morales' foot within a second, was against the grain, with perfect weight and right on target. Consider this moment #2.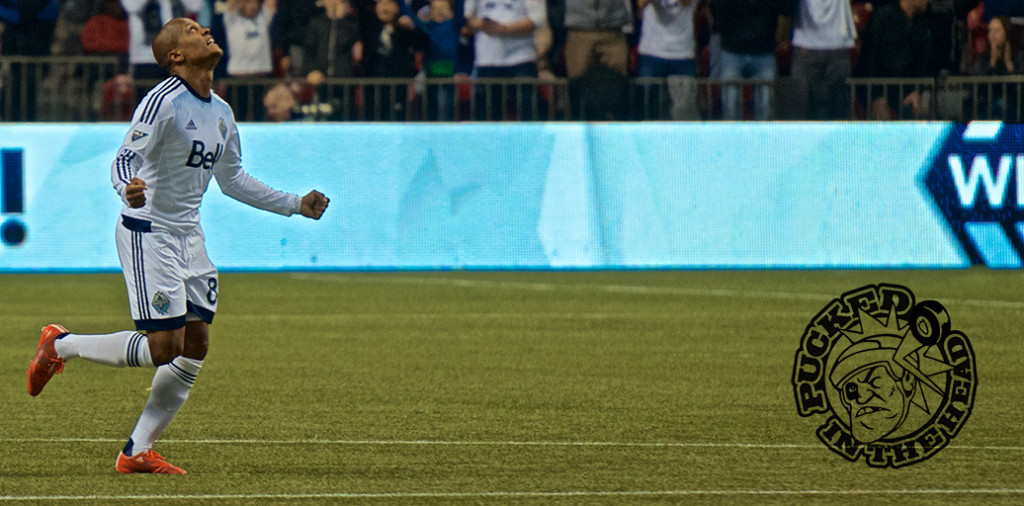 Portland coach Caleb Porter, who witnessed Pedro's instance of skill sink his squad, touched upon the subject of moments after the game. "(A)s I always say, the game comes down to moments…their goalkeeper makes a save at one end, and we give up the unfortunately losing goal on the other end," Porter opined after his team dominated the run of play.
And that's what makes this a unique situation. Morales is an exceptional talent. He is the kind of player who can turn games around in a split second, and thusly, the kind of player who is difficult to take off the field. Sure, his bad moments are disappointing, but his sparkling moments are, well, sparkling.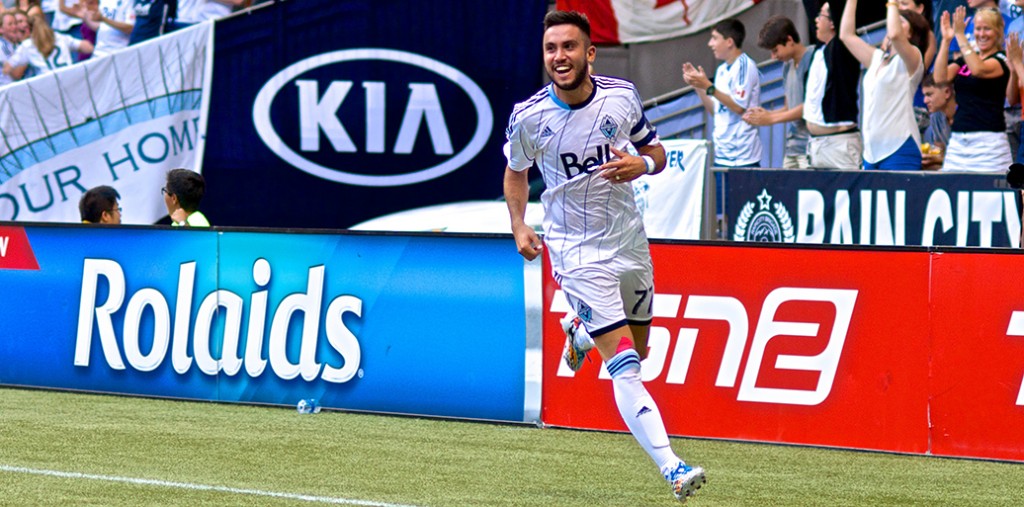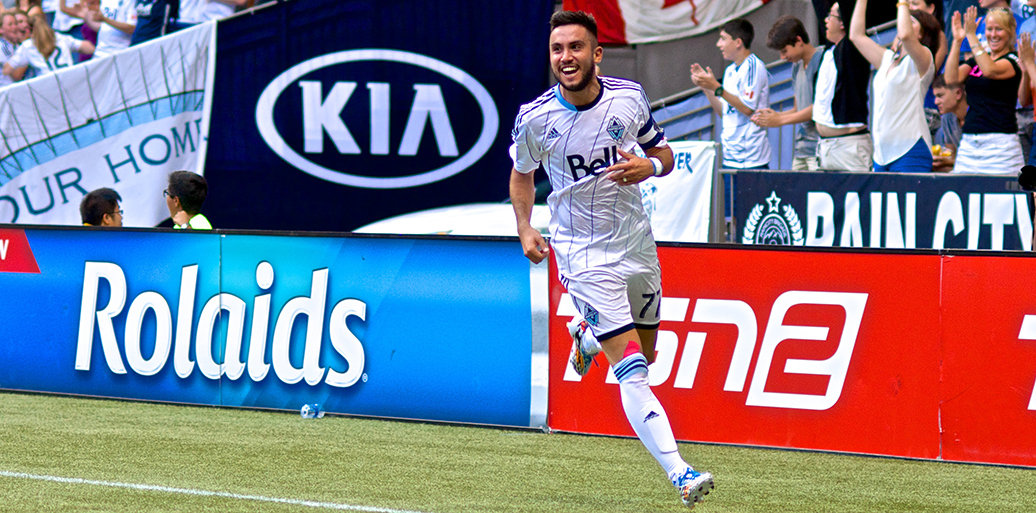 The fact is, there is no other player on this roster who can replicate what Morales can do and so for now, Carl Robinson and his staff will have to be satisfied with what he is providing them, even if it is below the standard he has set for himself. And really, that's not exactly a terrible situation to be in if you are the Whitecaps.